CO-17 returns are transmitted separately from the T2 Federal return, and transmit directly to Ministere du Revenu du Quebec (MRQ). If the CO-17 is to be paper filed, the return must be printed in French or a watermark will display. ProFile will not print the return in English, as this is not permissible by MRQ.
CO-17 Transmission Setup
1. Select the "Options..." option from the "EFILE" drop-down menu in the top toolbar.
2. Select the "T1 Internet" option from the left-side menu.
3. Enter the NetFile number in the "NetFile QC Number" field.
4. Enter the access code in the "Access Code" field: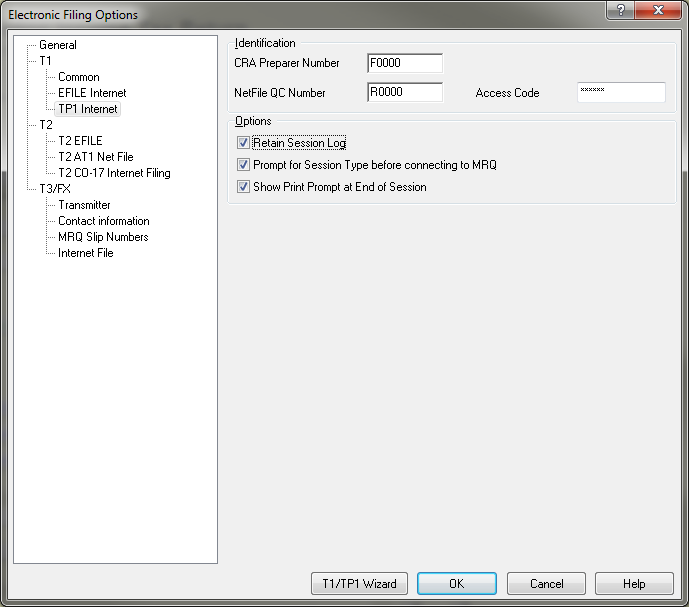 5. Clic Revenu: Visit clicSEQUR to apply for access to this transmission service. This is commonly used for OnePay customers and is only available for Quebec residents: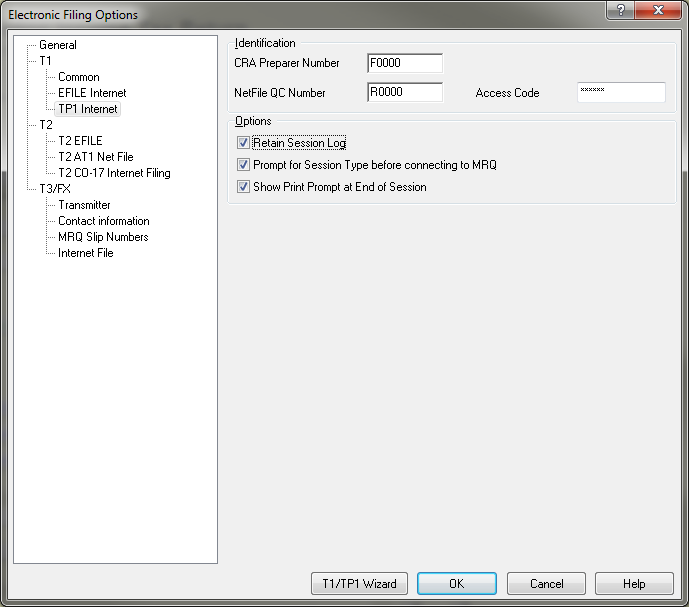 CO-17 Transmission
1. On the Info page, select "Quebec" or "multi-jurisdiction" as the Province.
Note: allocate the appropriate income amounts to Quebec on Schedule 5 if T2 is set to MJ (Multi-Jurisdiction)
2. Under "Quebec", enter the NEQ and Identification number:

3. After completing the return, select the option "Internet file CO-17?".
4. In the EFILE menu select "Internet file this CO-17 return":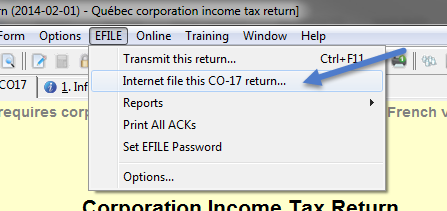 ProFile generate a PDF of the return for submission, assuming the software detects no errors with the return: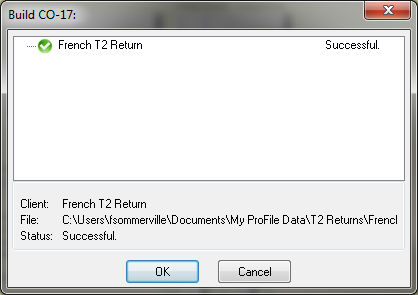 5. Click the "OK" button.
The Revenue Quebec window displays, indicating if the return has been accepted or not. This transmission window is from MRQ, and in the event of a rejection, MRQ lists the cause of the error. This ranges from an incomplete entry to credentials not being entered: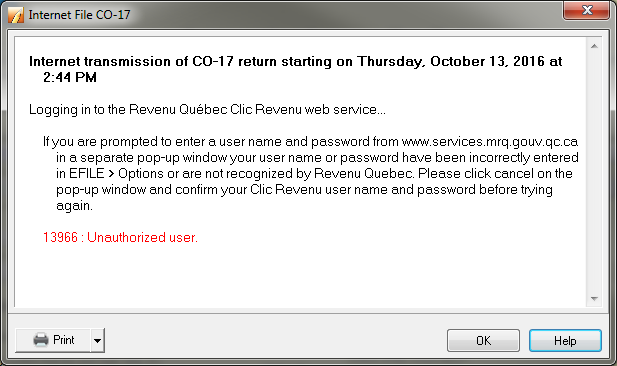 Get in touch with other Accountants

Follow us on Twitter and Like us on Facebook