Learn how to manage your QuickBooks plan to add more or have fewer accounting features.
We want to help you find the best accounting tools for your business. As your business grows, QuickBooks grows with you. When you're ready for more features, you can upgrade your subscription. Or, if your current subscription isn't a good fit, we can help you switch to a different plan.
Here's an overview of the key differences between each subscription plan: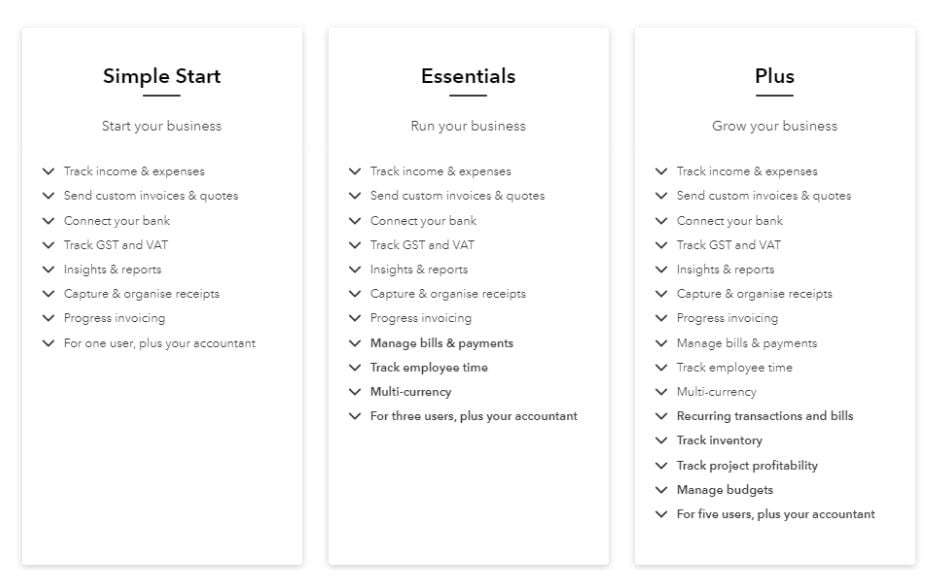 Here's how to upgrade or downgrade your QuickBooks Online subscription.
Note: You will not be able to see the Subscriptions and billing tab if you have subscribed to QuickBooks Online through an app store.
Switch back to your previous edition
If you decide to go back to your old subscription level, remember to turn features back on. Your stock and recurring transaction templates won't turn on automatically.
Or if you need to cancel your account, learn how to cancel your QuickBooks Online subscription.
Frequently asked questions