Learn how to change your plan level to get more or fewer accounting features.
We want to help you find the best accounting tools for your business. As your business grows, QuickBooks grows with you. When you're ready for more features, it's easy to upgrade your subscription level. Or, if your current subscription isn't a good fit, we can help you switch to a different plan.
Here's an overview of the key differences between each subscription plan: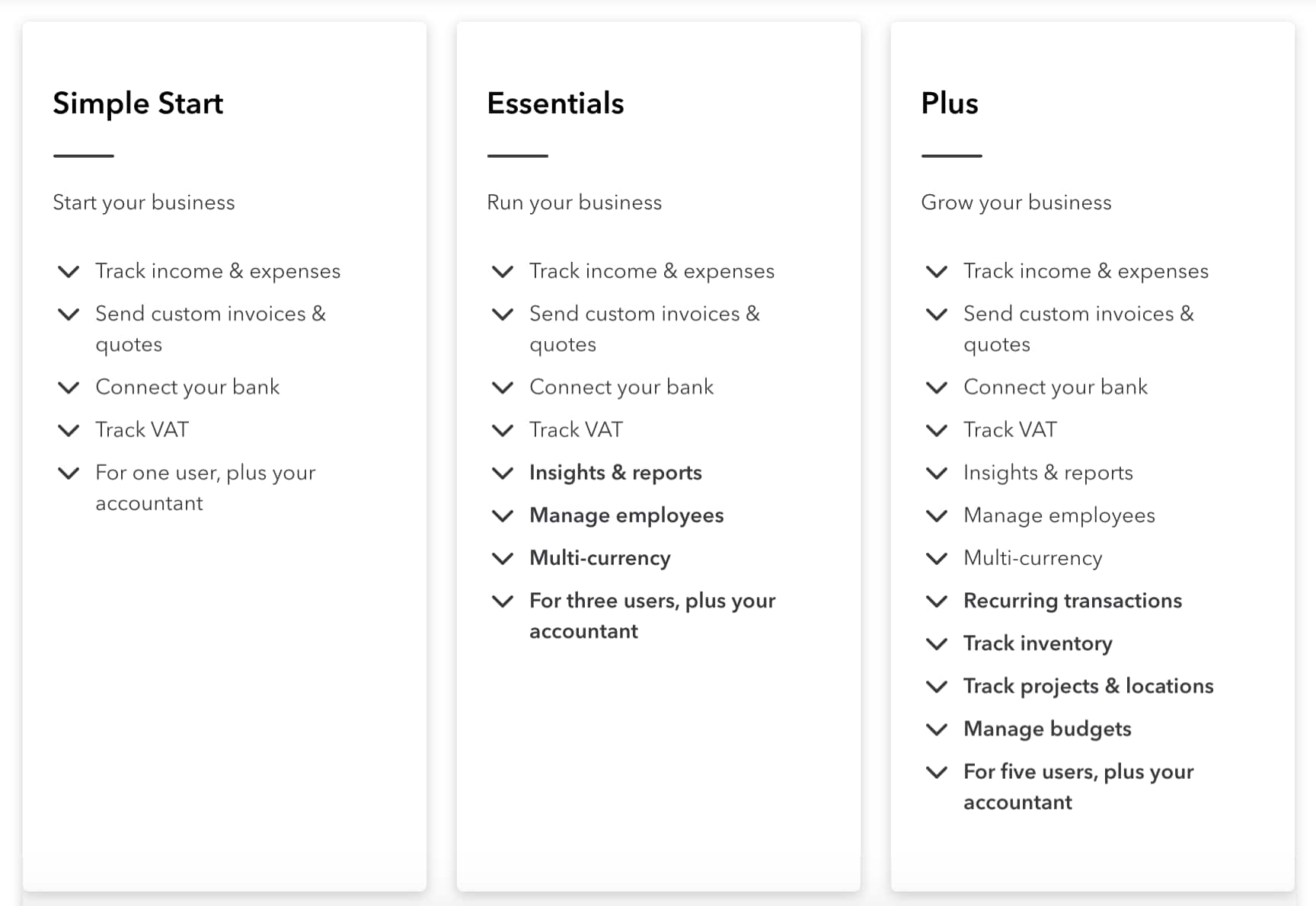 Here's how to upgrade or downgrade your QuickBooks Online subscription.