QuickBooks SmartScan™ is a new and unique smart automation giving accuracy, confidence and time back to QuickBooks customers filing VAT.
SmartScan™ will be automatically enabled when you set up your VAT centre in QuickBooks. You can access this feature directly from the VAT centre as shown in the screen shot below.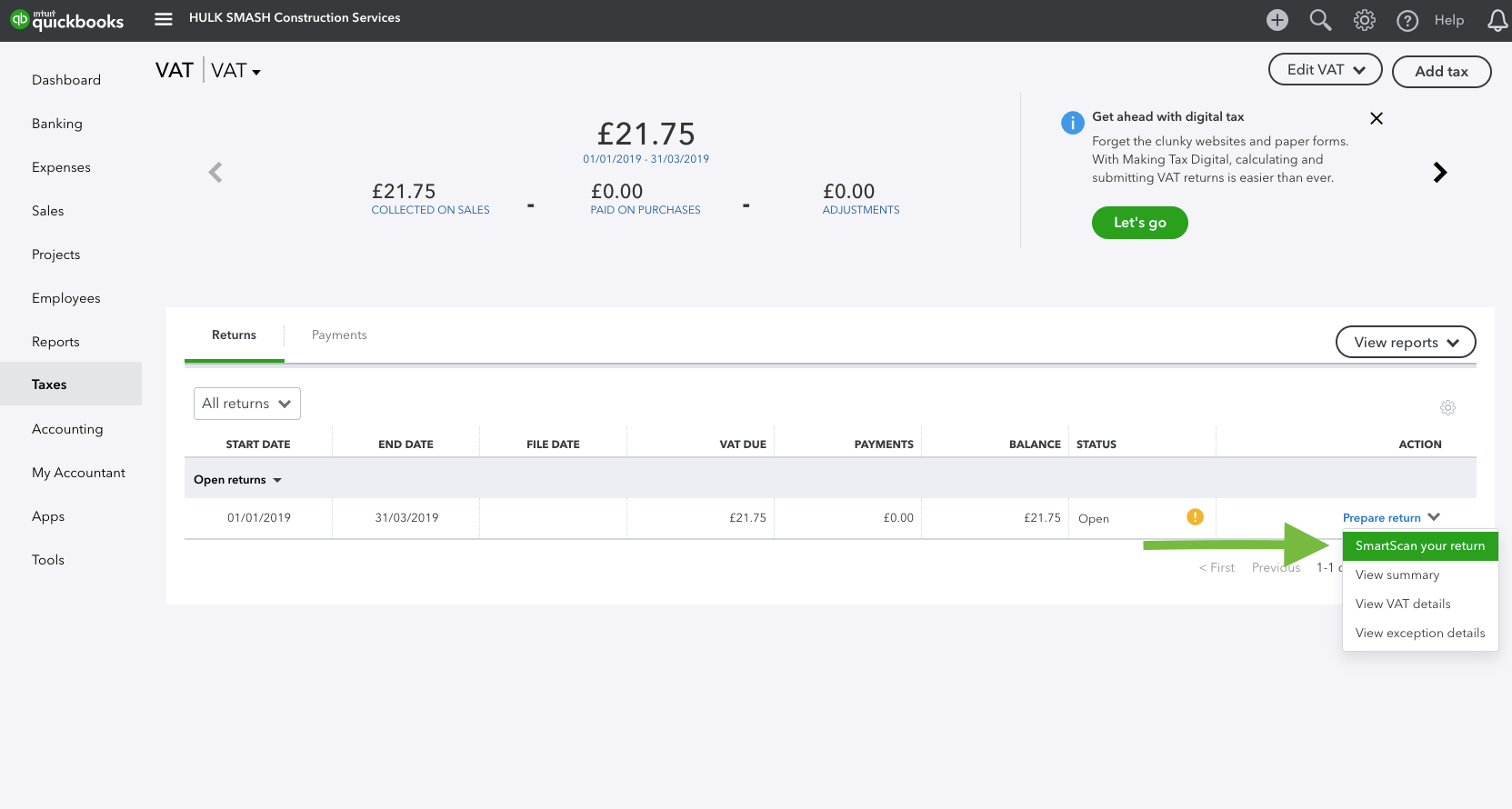 Clicking on SmartScan™ your return will take you to a page as below.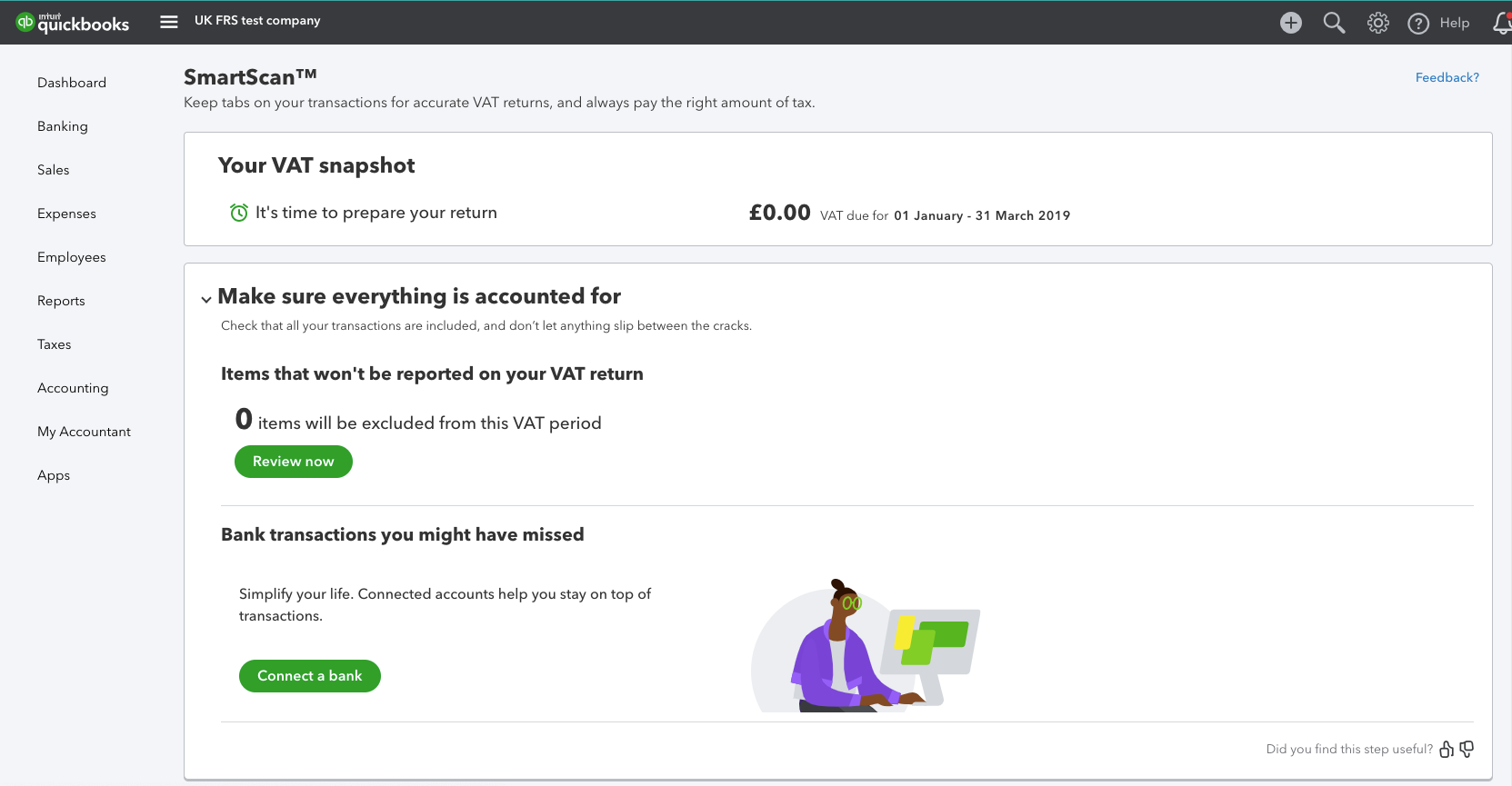 Your VAT snapshot section shows you the VAT period you have been recording transactions for in QuickBooks.
Make sure everything is accounted for section contains the transactions that are included in this VAT return.
Items that won't be reported on your VAT return sub-section notifies you of any VAT transactions that will not be reported on your return. This is usually because you have set the transaction to no VAT instead of inclusive or exclusive of VAT. If you would like to review or edit these transactions, you can click on Review Now and make the necessary changes.
Bank transactions you might have missed sub-section lets you check for any transactions that have been downloaded from your connected bank account(s) and credit card. Add or match them to QuickBooks for the VAT period if you haven't already done so.
Duplicate transactions
If you're seeing duplicates, it is possible that you may have added transactions from your connected bank account, and also manually added the transaction to QuickBooks.
It may also happen if you've created multiple transactions for the same customer, an example would be if an invoice and a sales receipt have been created for the same transaction.
In the next section Take a closer look for peace of mind, you can review the largest income and expense transactions that impact your VAT return. This helps ensure that you have used the VAT code required and also make any necessary edits. In this section, you will also be able to see the number of transactions that have added to your VAT return against each VAT code that you have used on your income or expenses. If you need to review them, click on Review Now.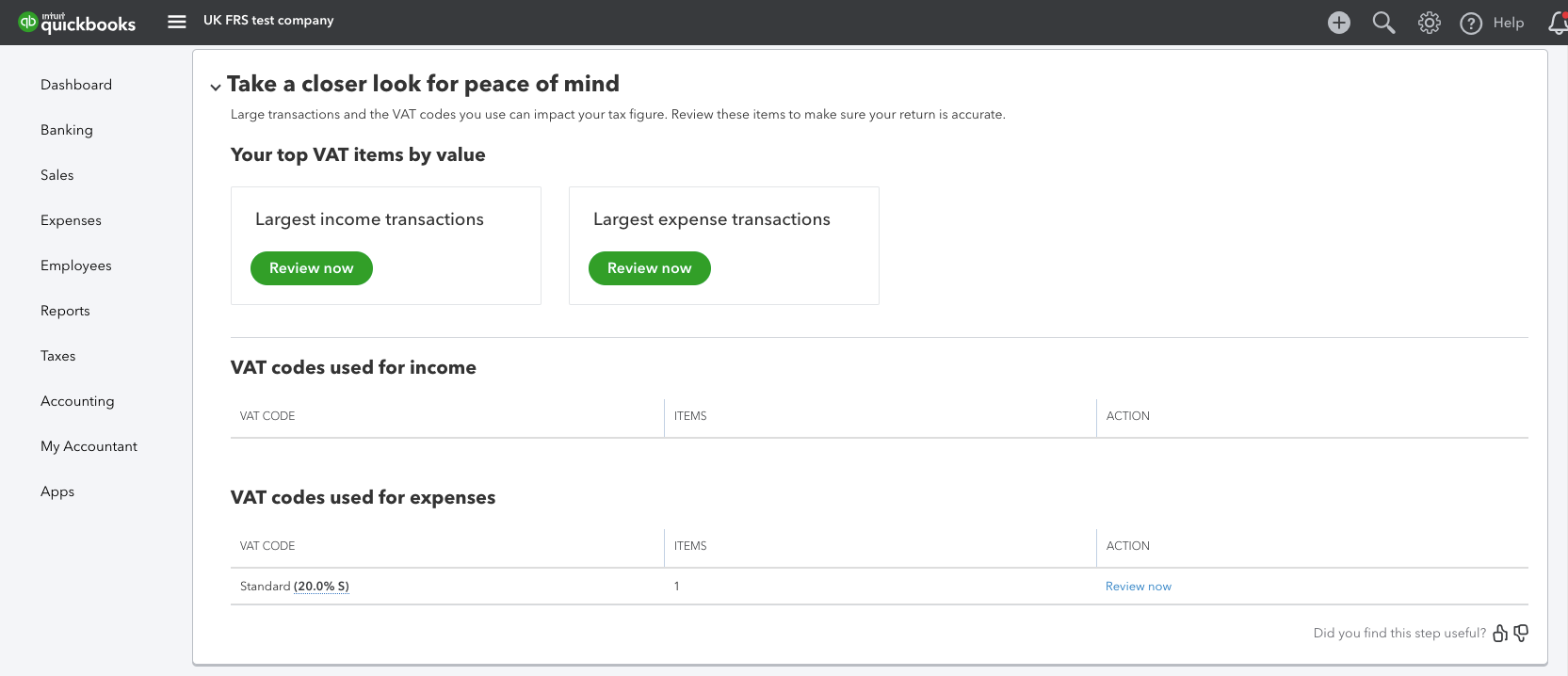 Once you have reviewed all sections mentioned above, click on Prepare now to prepare your VAT return, and submit your VAT to HMRC.

Visit our FAQ page if you have further questions.