There are three versions of payroll for QuickBooks Online UK. This article is for QuickBooks Online Standard Payroll.
If your Employees page looks like this, you have QuickBooks Online Standard Payroll.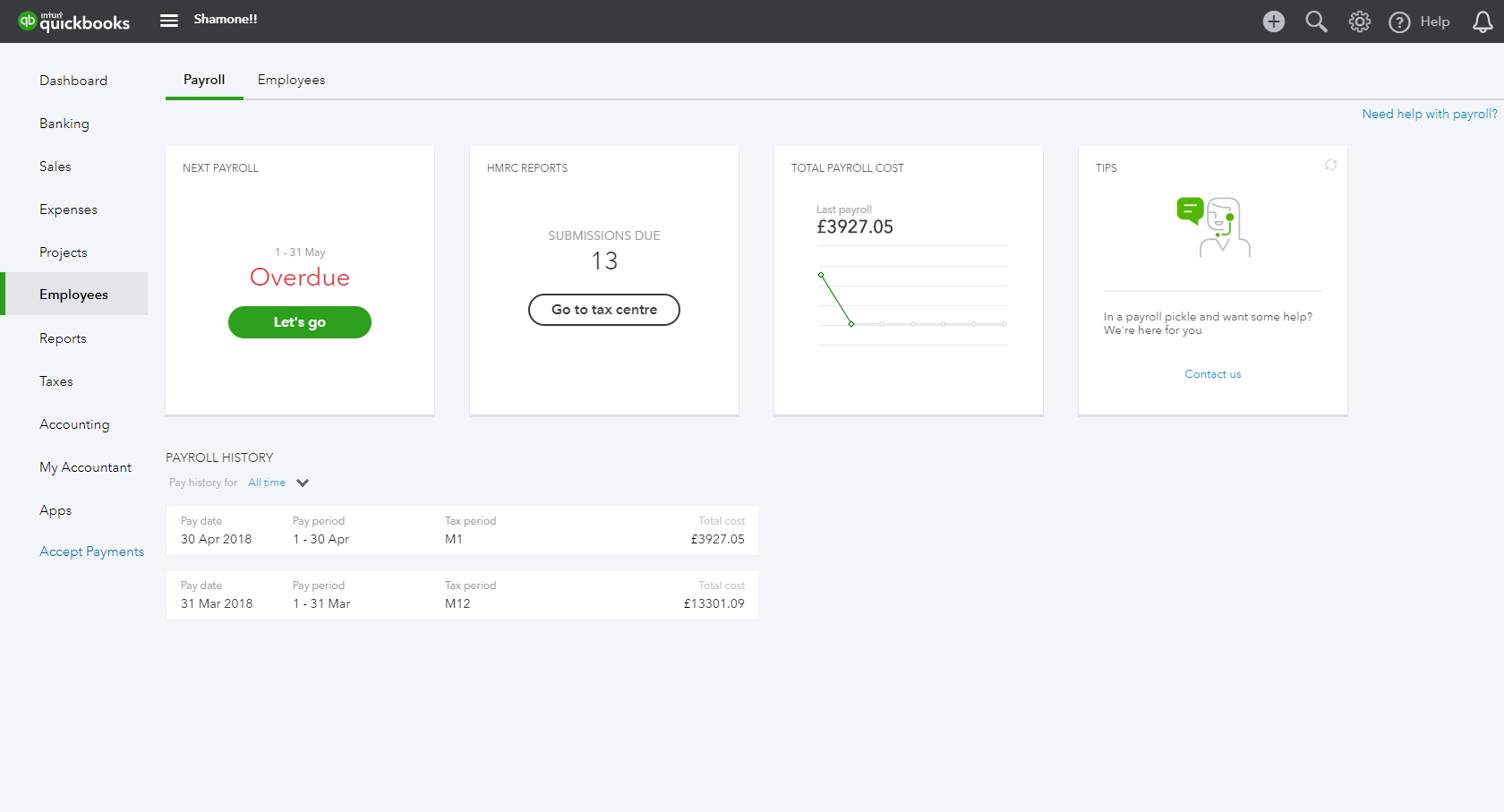 If you have QuickBooks Online Advanced Payroll, view this article; or PaySuite, view this article.
We have got all the information you need if you're running your final payroll for tax year 2019/2020. Visit this page for more information.
Set up payroll
Learn about QuickBooks Online Payroll
Import Employees from HMRC Basic Tools
Edit your company pay schedule
Manage employees
Enter Statutory Sick Pay (SSP)
Enter Statutory Maternity Pay (SMP)
Enter Statutory Paternity Pay (SPP)
Add or customise other pay types (Overtime, bonus and so on)
Add or customise employee deductions (loans)
Add or remove a company director
Run payroll
View and email payslips to employees
Real Time Information (RTI)
View submitted FPS and EPS filings
Workplace Pensions
Auto enrolment for workplace pensions
Submit workplace pension reports to provider
What is cyclical re-enrolment?
Working with reports
Get your Employer Payment Record (P32)
Submit workplace pension reports to provider