Every three years, employers are expected to put certain staff back into a pension scheme. This is called "re-enrolment". The re-enrolment duties must be carried out approximately three years after the automatic staging date. Remember that you have to complete a re-declaration of compliance.
The full list of details of what you have to do can be found on The Pensions Regulator website.
The purpose of the tri-annual re-enrolment is that employees who have opted-out or have been ceased membership have to be re-assessed similar to the staging date. The employer can enter the re-enrolment date in the Company Information window under the Pension Information section (Company menu > Company Information):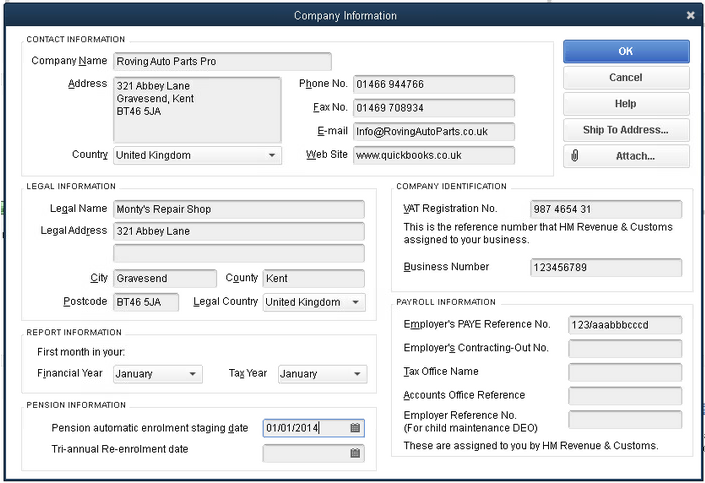 The re-enrolment date is 3 years, but can be plus or minus 3 months, after the staging date. The employer decides & can also change this within the 6-month period as long as they ultimately meet the plus or minus 3 months. The pattern is followed every 3 years thereafter. The date does not have to be the 1st of the month (unlike the staging date). If the staging date was August 1, 2017, re-enrolment date can be any day between May 1, 2017 and October 31, 2017.
Once the re-enrolment date is about to arrive (assuming it is provided in the Company Info), QuickBooks Desktop will notify the employer about an action required to re-assess the employees when they try to create a payroll payment. The pension status for such employees will reflect "Action Required".
Employer can then act upon this similar to the Auto Enrolment workflow. You cannot use postponement at re-enrolment. If the employee meets the requirements of auto enrolment you have to put them in a qualifying scheme.
To learn more, please read QuickBooks Desktop UK Auto Enrolment.