Learn how to process a leaver in QuickBooks Online Standard Payroll. When an employee leaves your company, you need to do the following:
Mark them as a leaver
Run their final payroll and send an FPS
Give the employee a P45
We'll also show you what you need to do after and how to activate an employee marked as a leaver by mistake.
1. Mark an employee as a leaver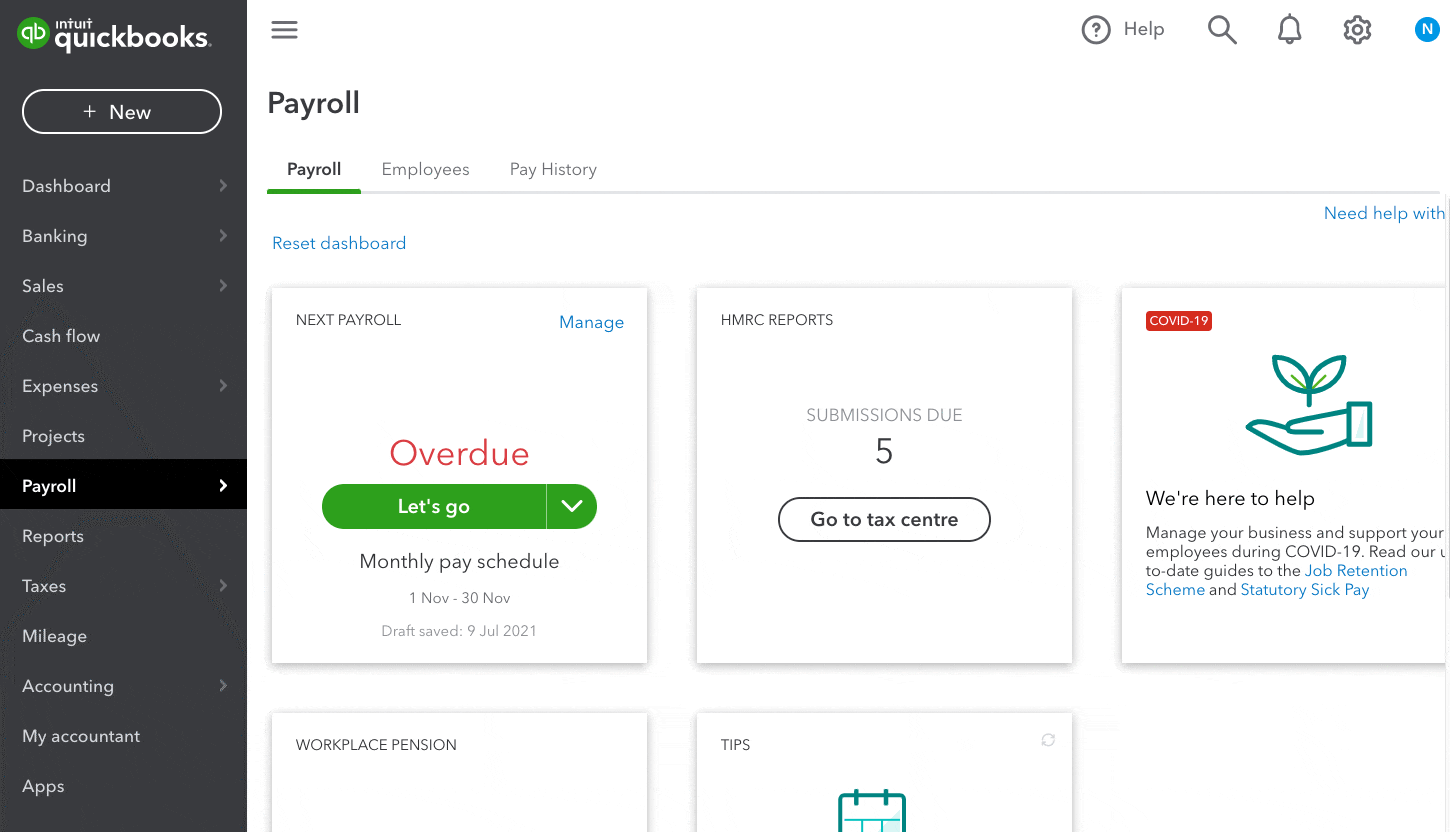 Go to Employees or Payroll menu.
Select the name of the employee to open the profile.
Select Actions and select Mark as leaver under the employee name.
For Details of leaving:

Select the employee's leaving date.
Select the employee's reason for leaving.

Select Save. The P45 is will be available once you run their last payroll, you can access it on the Documents tab of the employee's profile.
Note: Once an employee has been marked as a leaver, you cannot reactive them. You will need to create a new employee profile which would create a new payroll ID for that employee.
To unmark an employee as a leaver
If an employee is marked as a leaver by mistake, you can simply unmark them as a leaver. This will make the employee available to include in your next payroll run. To do so:
Select Actions.
Select Edit leaver status.
Select Unmark employee as a leaver. The employee's profile is active again.
Save.
2. Run final payroll and send FPS
We'll let you know when you get to the employee's final payroll. When you send an FPS for that payroll, we'll tell HMRC you've finished paying the employee.
If you've already finished paying the employee, we'll tell HMRC when you send your next FPS.
3. Give the leaver a P45
Creating a P45 closes the employment record. If the employee returns, you'll need to open a new employment record with a new payroll ID.
The P45 can be found under Documents on the individual Employee's profile page. If you can't see the leaver's profile in the Employees tab, select the Active employees button and change it to list Leavers.
Have questions? See What to do when an employee leaves on gov.uk.
See also