Learn how to import sales receipts in QuickBooks Online.
QuickBooks Online makes it easy for you to import data so you can have more time for your business. We'll walk you through the steps below.
Step 1: Open the Import sales receipts tool
Select the Gear icon.
Under Tools, choose Import data.
Select Sales receipts.
Step 2: Upload CSV file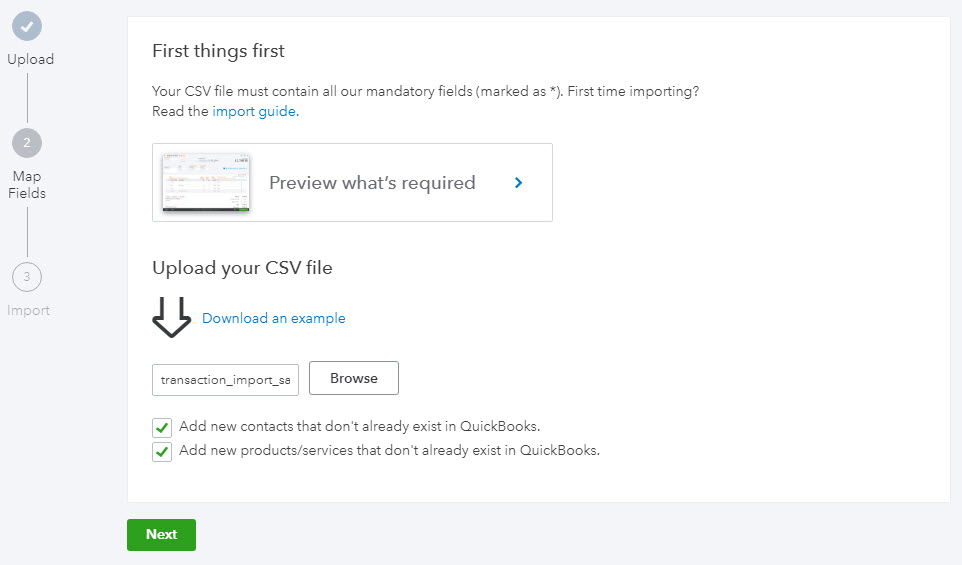 Preview what's required to import sales receipts. There is also an example data file available.
Once you have all the mandatory fields, select Browse, then select CSV file you wish to upload. Make sure that your CSV file has no more than 1000 rows.

Note: If no line item is present QuickBooks will populate this field with a generic item called 'Sales'.

Next, you have the option to auto create any new customers or line items that are not in QuickBooks Online. If you would like to auto create customers and/or line items, then check the applicable option(s) and select Next.
Step 3: Map column headings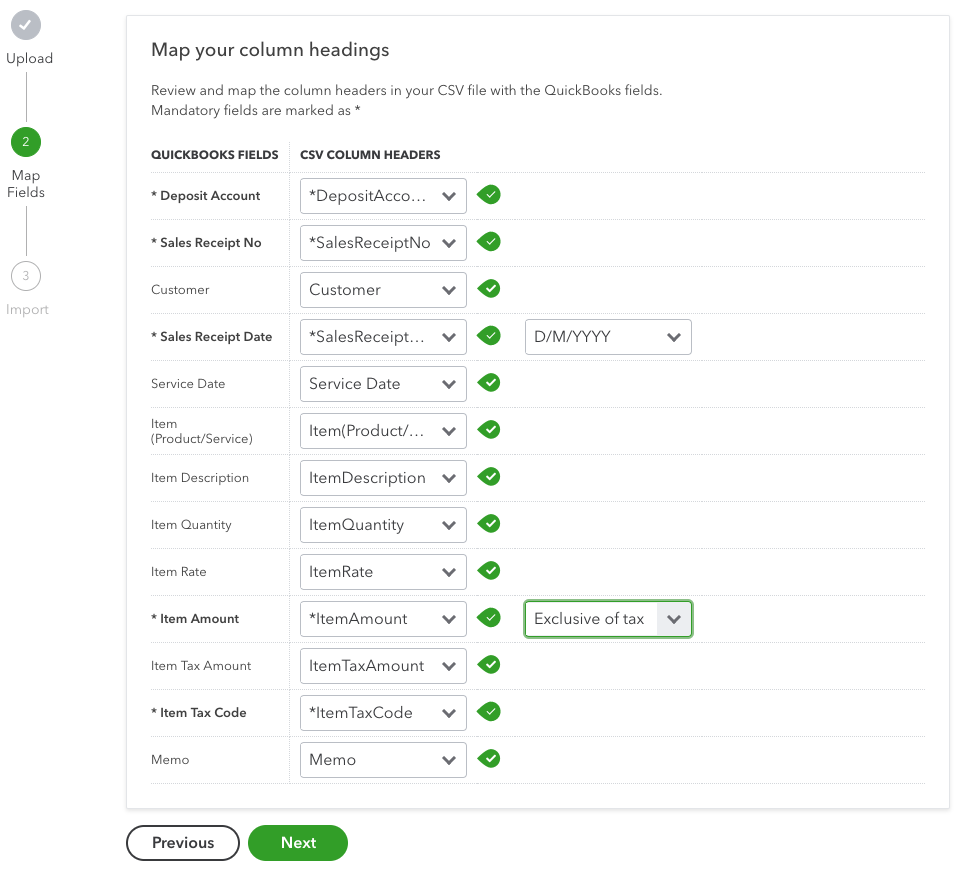 Fill in the mandatory fields which are marked with an asterisk (*). Note: If the other fields present are not needed then select Not applicable.
Choose the date format you have used, for example DD/MM/YYYY.
Select your VAT option if applicable; Exclusive of tax or Inclusive of tax. This option is only available if you have set up VAT in QuickBooks.
On the final mapping page, map your VAT codes to those of QuickBooks, then select Next.
At this stage any mapping issues will be highlighted so you can go back and resolve them.
Step 4: Import sales receipts
Once mapping complete, you will see a summary of your import. Select Start import to begin the importing to QuickBooks.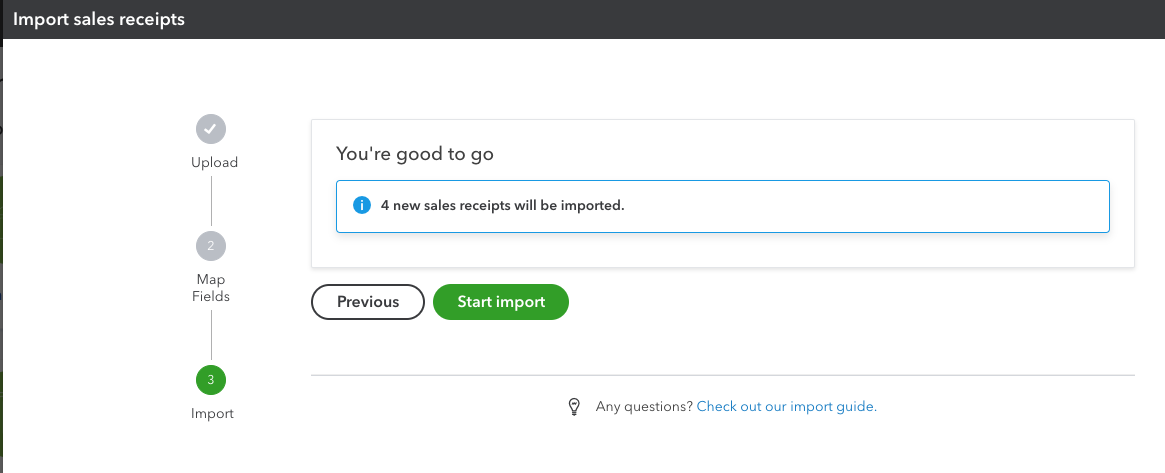 Once complete, an import summary will be displayed. If any sales receipts fail to import, note why, then select All done and you'll be greeted with a final completion summary. Select OK to finish.