You can change the frequency, the date of your first payroll and the pay period of your company pay schedule if you:
Have not submitted your first payroll yet, or
Deleted your first submitted payroll
Here's how: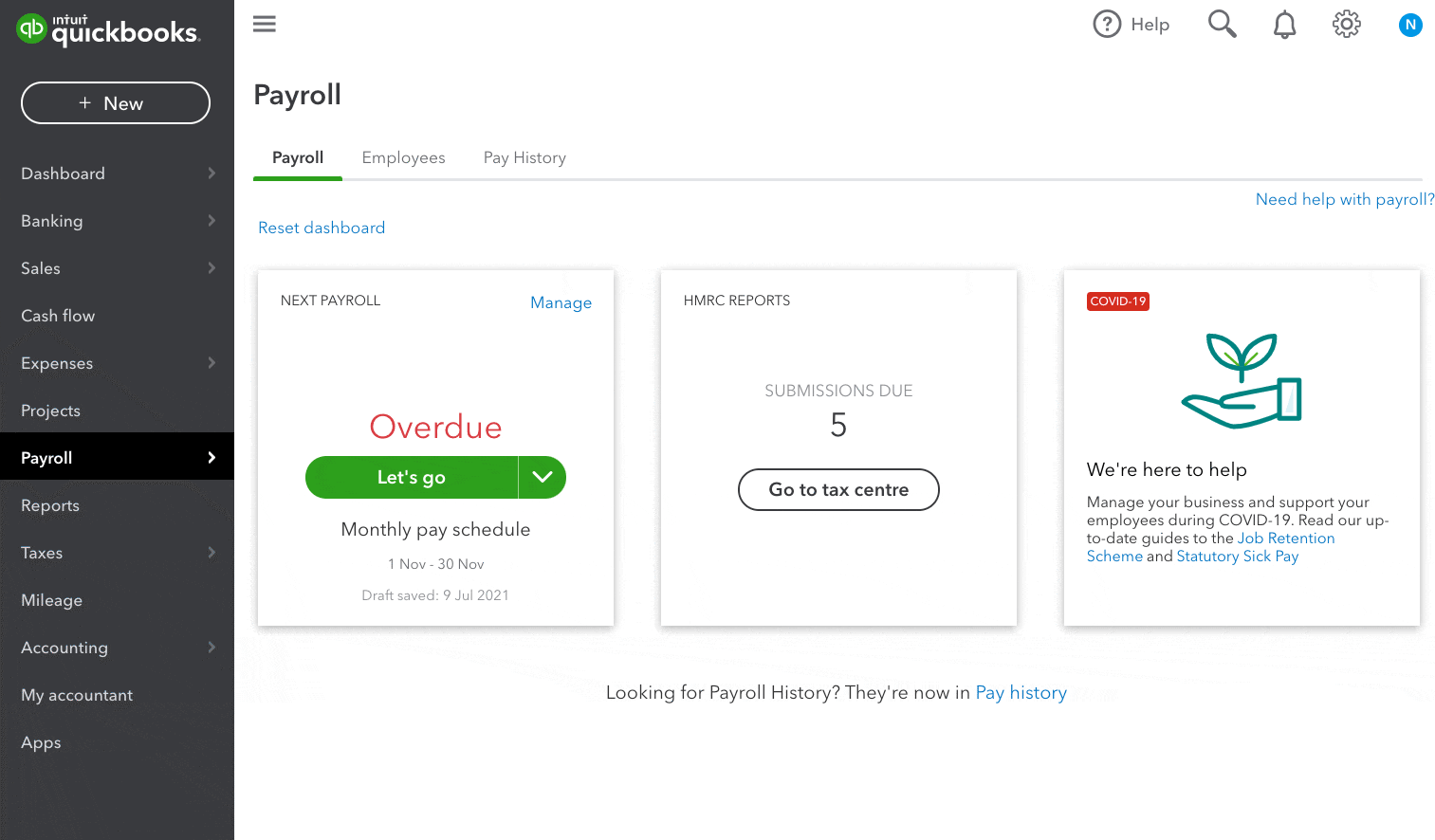 In QuickBooks, go to the Gear icon > Account and Settings > Payroll.
Select Pay schedule.
Make any necessary changes.
Save your changes.
Note: After you run your first payroll in QuickBooks Standard Payroll, you won't be able to make changes to the pay schedule unless you delete the entire payroll.
See also