In addition to your Full Payment Submissions (FPS) to HMRC, which provides HMRC with the information they need to confirm that each employee's National Insurance contributions and tax are being deducted correctly, you may need to submit an EPS (Employer Payment Summary).
An EPS is used to report values that can't be included on the FPS, claim refunds or make declarations to HMRC.
In this article we'll cover:
Before you submit an EPS
Make sure you have processed all pay periods for the month (each tax month runs from the 6th of the month to the 5th of the next month). 
Check that you are submitting between the 20th of the current tax month and the 19th of the following month.
When to submit an EPS
There are certain situations when an EPS must be created and submitted to HMRC. Submit an EPS if:
No payments to employees are made within the current or past pay period and no FPS has been submitted. Read how to submit and EPS for no employees paid.
You need to claim tax credit for statutory payments made to employees (like maternity, paternity, adoption, parental bereavement or shared parental payments). This does not include sick pay.
You need to claim Employee Allowance (if applicable).
You need to show CIS (Construction Industry Scheme) suffered for a period, or need to claim CIS deductions as a limited company.
You need to claim National Insurance contributions holiday previous tax years.
Submit an EPS in Standard Payroll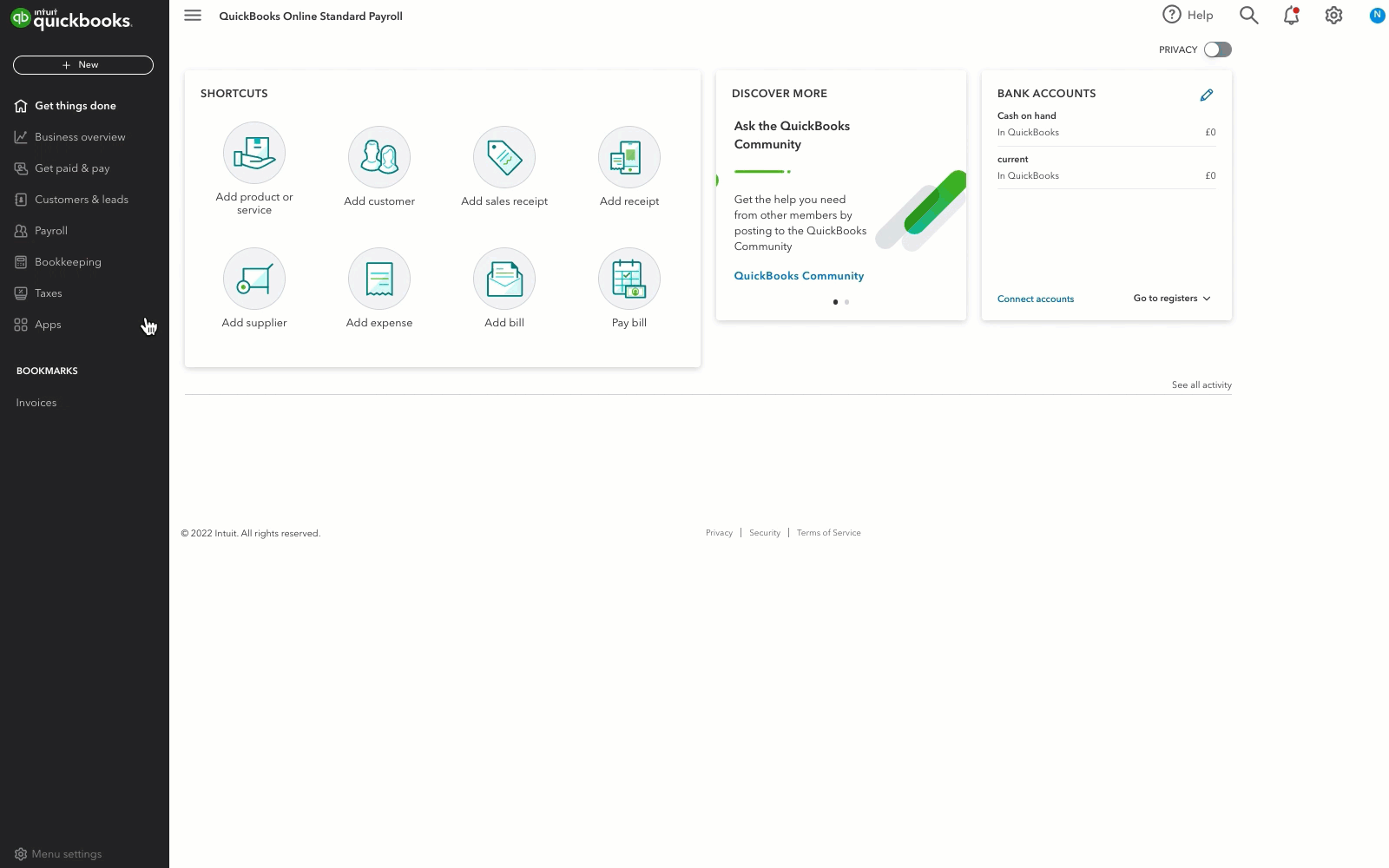 Go to Taxes and select Payroll tax (Take me there).
Find the EPS filing that is Due now. If it's Overdue, the EPS will show the date it was supposed to be sent.
Select the EPS and view the details.
If are submitting for the first time, enter your HMRC credentials then select Submit.
If the submission is successful, the status will change to Accepted.
Tip: Turn on RTI reporting and QuickBooks will submit an FPS to HMRC every time you run payroll.
Delete an EPS submission
Note: If you delete a filing it will be marked Removed and you'll no longer be able to submit it to HMRC.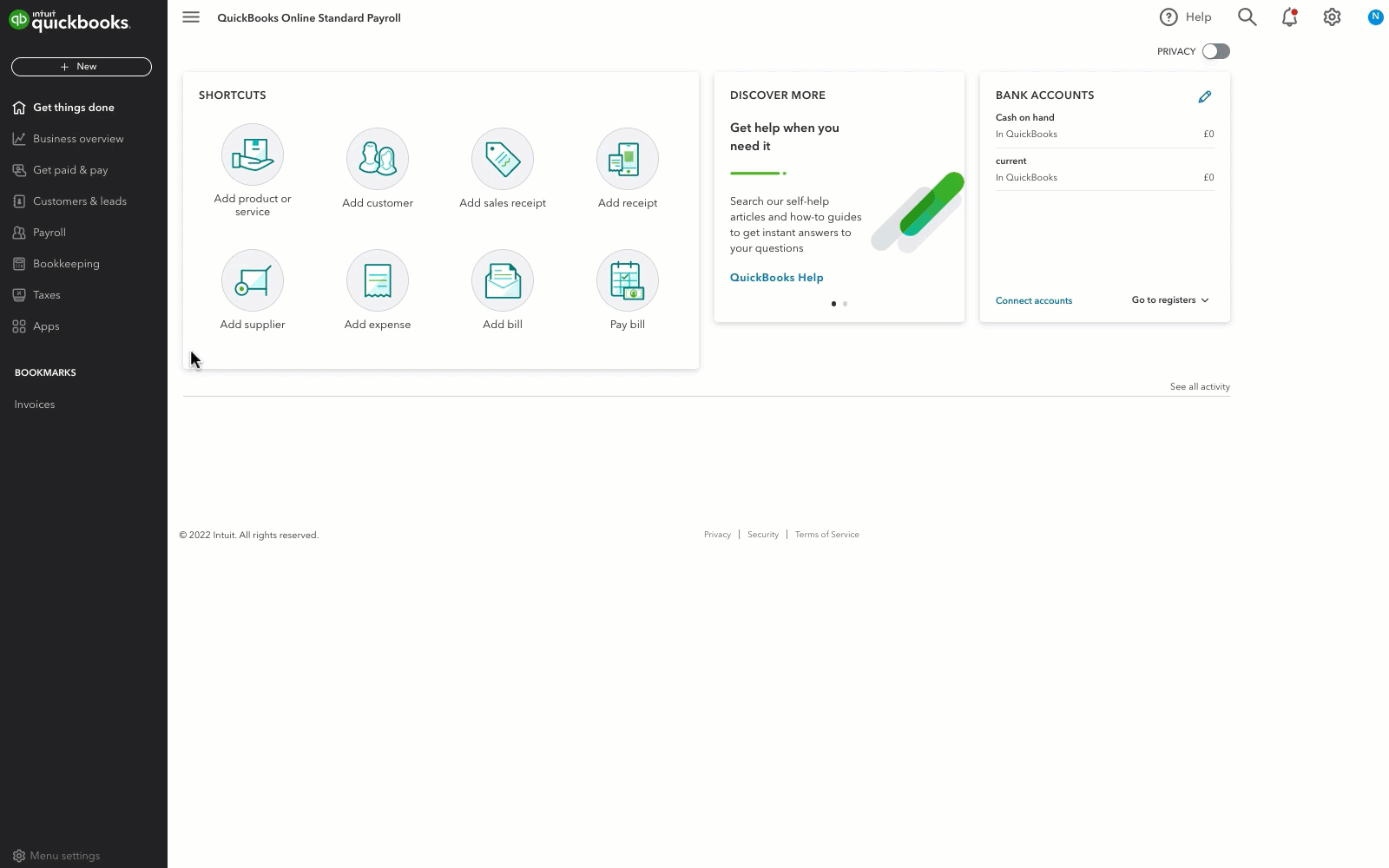 Go to Taxes and select Payroll tax (Take me there).
Select filing you wish to delete.
Select the bin icon.
Select Yes, remove to confirm.
Troubleshooting tips
Something not quite right? Here's how to fix payroll issues and error codes.
For more help articles, check out our Standard Payroll hub.