There are two versions of payroll for QuickBooks Online: Standard and Advanced. If your payroll dashboard looks like this, then you have Standard Payroll.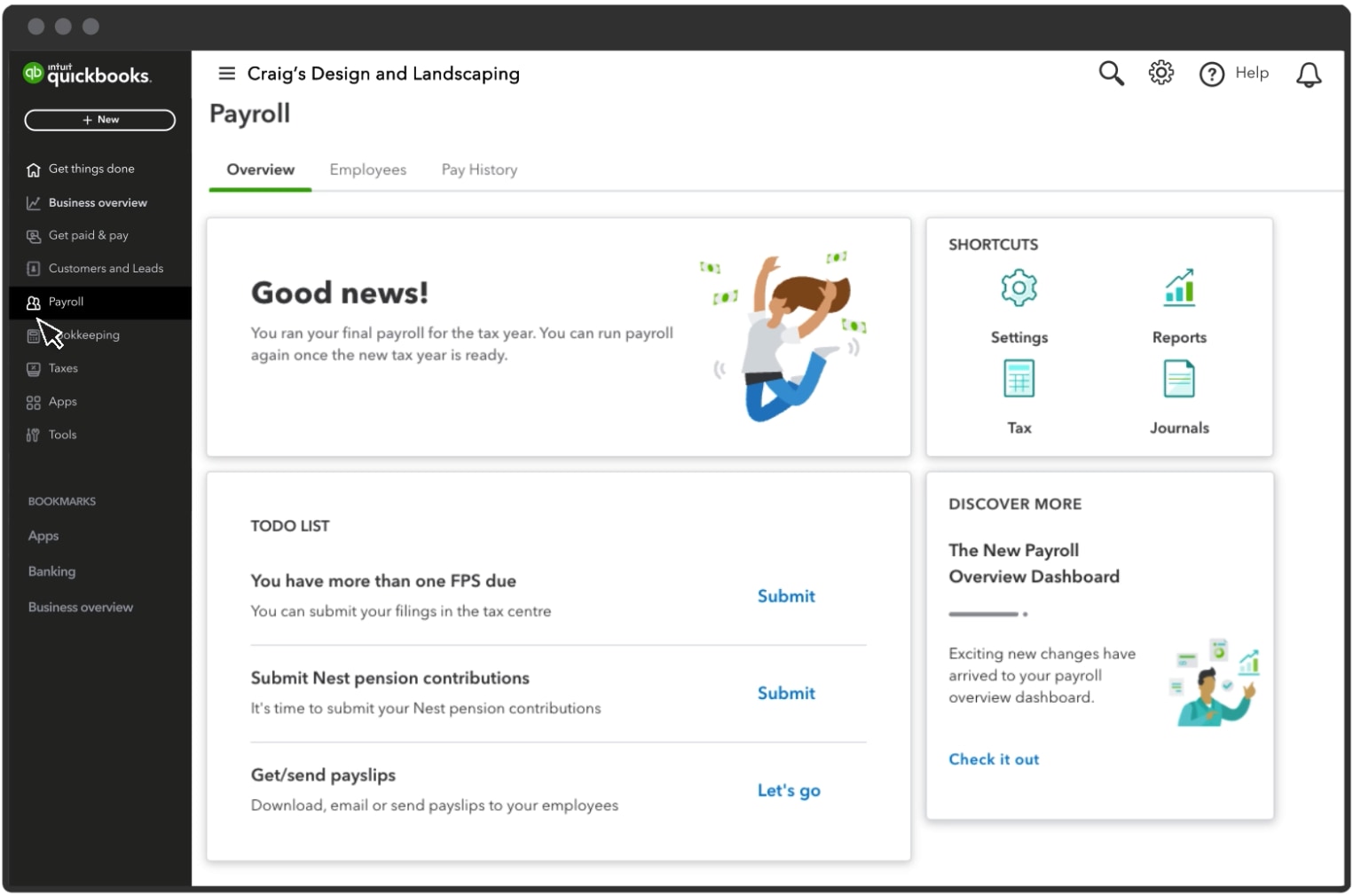 The improved Standard Payroll dashboard gives you more control over your payroll tasks. From completing payroll runs to staying on top of your compliance regulations with HMRC, be confident that your employees are paid on time and accurately with our new recommended "To Do" list.
It's also easier than ever to access your payroll history, payroll tax and time centre all from the dashboard overview. Not sure when your next pay run is due? Check out the payroll health check box for any outstanding actions you need to take so you never miss a deadline.
Payroll year end 2021/2022
Learn how you can wrap up this year's payroll and prepare for the next with our year-end checklist.