When you finalise a pay run in Advanced Payroll, QuickBooks locks the pay run so that you can't make any further changes to it. This is to prevent accidental or incorrect changes from being made.
However, there may be times when you need to edit a pay run after it's been finalised. Unlocking a pay run will allow you to edit, update and recalculate the values associated with the chosen pay run. If you need to delete a pay run you must first unlock it.
How to unlock a pay run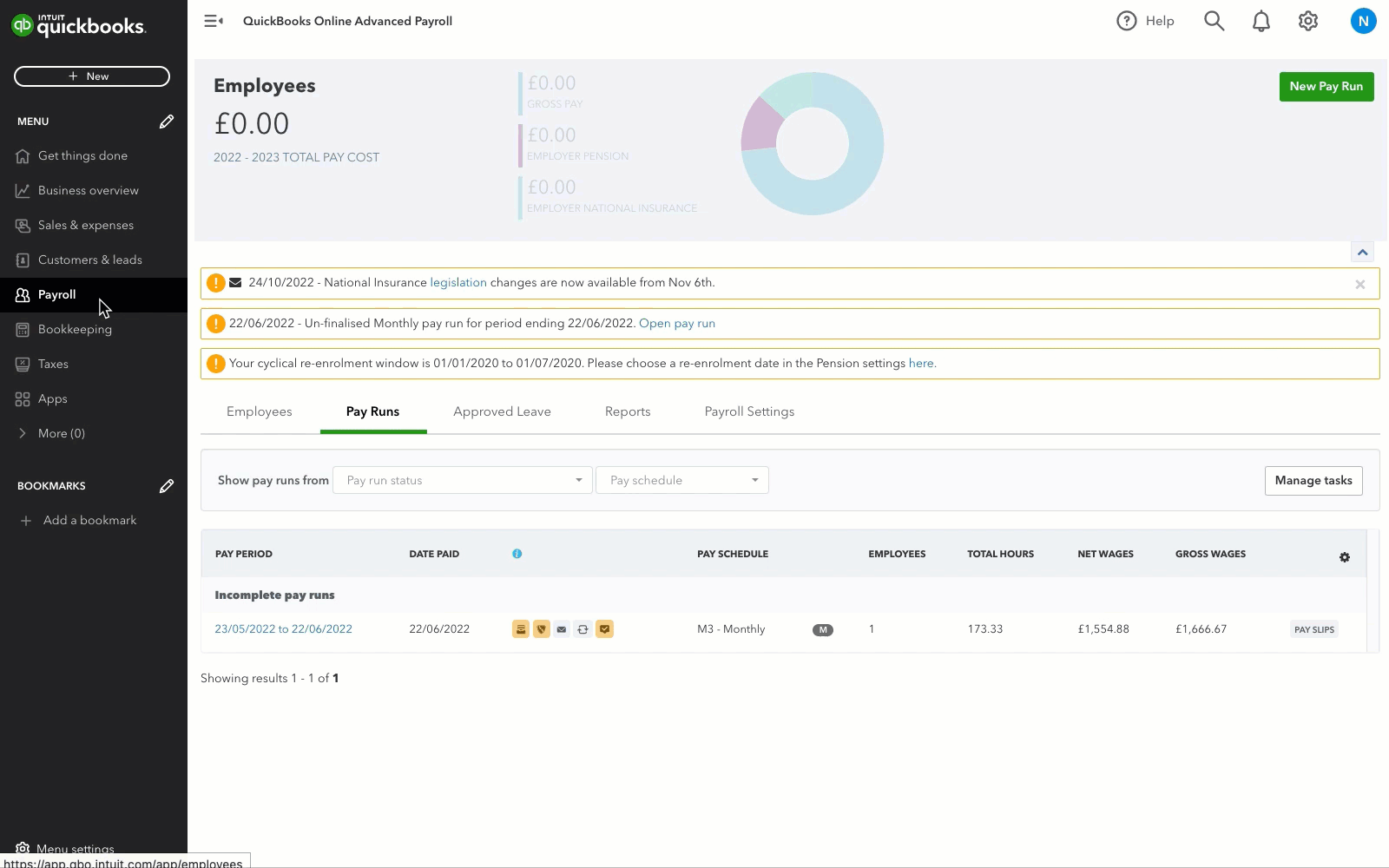 Go to Payroll and select the Pay Runs tab.
Select the pay period you wish to unlock.
Select Pay Run Actions, and then Unlock.
Enter the reason for unlocking the pay run in the comments.
Select Unlock to confirm.
Note: Once you unlock the pay run, you can always Finalise Pay Run again if you need to.
How to delete a pay run
If you want to completely remove a pay run from QuickBooks Online, deleting it is the only way to do so. Keep in mind that once a pay run is deleted, it can't be recovered.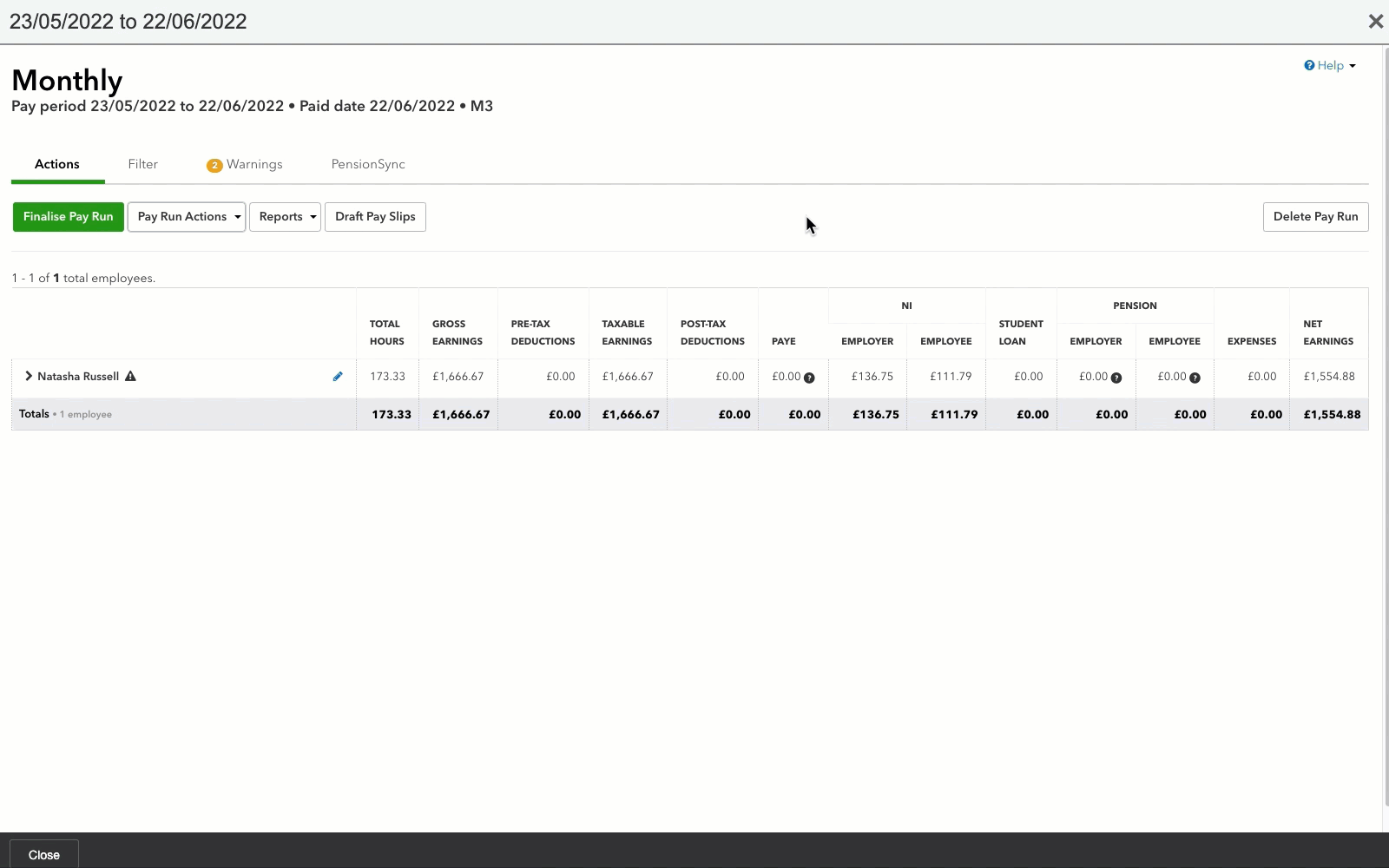 After you unlock the pay run, select Delete Pay Run.
Select Delete to confirm.
Note: Once you delete the pay run this cannot be undone and you won't be able to retrieve any related data.
If you need to make changes to a previous pay run, you can unlock the period and make the necessary changes. You don't need to run the payroll in sequence, as the figures will be updated along with your FPS (Full Payment Summary) once you return to the current period.