After you connect the GoCardless app to your QuickBooks, we recommend checking your settings to make sure everything is correct.
When you collect payments through direct debit, the app automatically creates transactions in QuickBooks to record the payment and subsequent deposits related to the payments. 
Make sure that you select the settings to correctly record payments and deposits that are initiated through direct debit.
To review or update your GoCardless settings: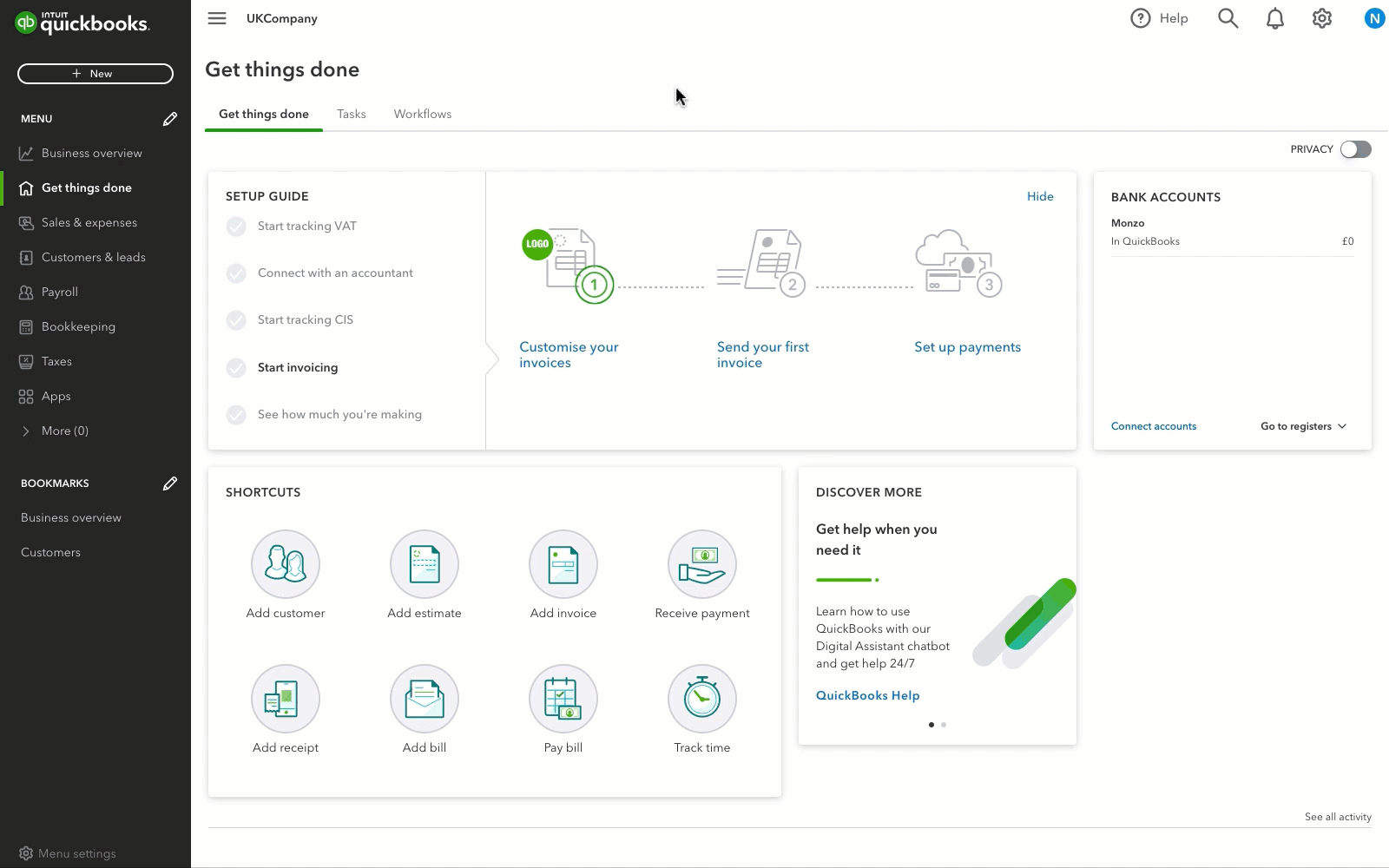 In your QuickBooks company and go to Apps.
Select My apps. 
Select the dropdown arrow next to GoCardless for QuickBooks. 
Select Settings. A new window will open. 
Select Change.
Review or select the following: 

Payment method for GoCardless payments - Select the payment method that will appear on the Receive Payment transaction that is created when a direct debit is initialised.
Expense category for fees charged by GoCardless - Select the account to associate with GoCardless Fees when a deposit transaction is created that includes fees as a line item.
Bank Account where GoCardless deposits money - Select the bank account (in QuickBooks) to use when a deposit transaction is created when GoCardless makes payments to you. The options available here are the accounts in your QuickBooks chart of accounts that have a bank account type. Select a bank account that matches your GoCardless payout account. If you don't have a bank account in QuickBooks, add a bank account in QuickBooks.
Classification for GoCardless payments made outside QuickBooks - Select Account.

Select Next to save any changes.
For more help articles, see GoCardless with QuickBooks Online. Have a question about GoCardless? Get answers to frequently asked questions.