Learn how to set up and use the GoCardless app in QuickBooks Online so you can collect direct debit payments and get invoices paid on time, every time.
Before you can start collecting payments from your customers through direct debit, you'll need an active GoCardless account. If you've never used GoCardless before, here's how you can create a new account.
If you already have an account, all you need to do is sign in and connect your GoCardless account to QuickBooks Online.
Have a burning question about GoCardless and how it works? Get answers to frequently asked questions.
Connect the GoCardless app to QuickBooks Online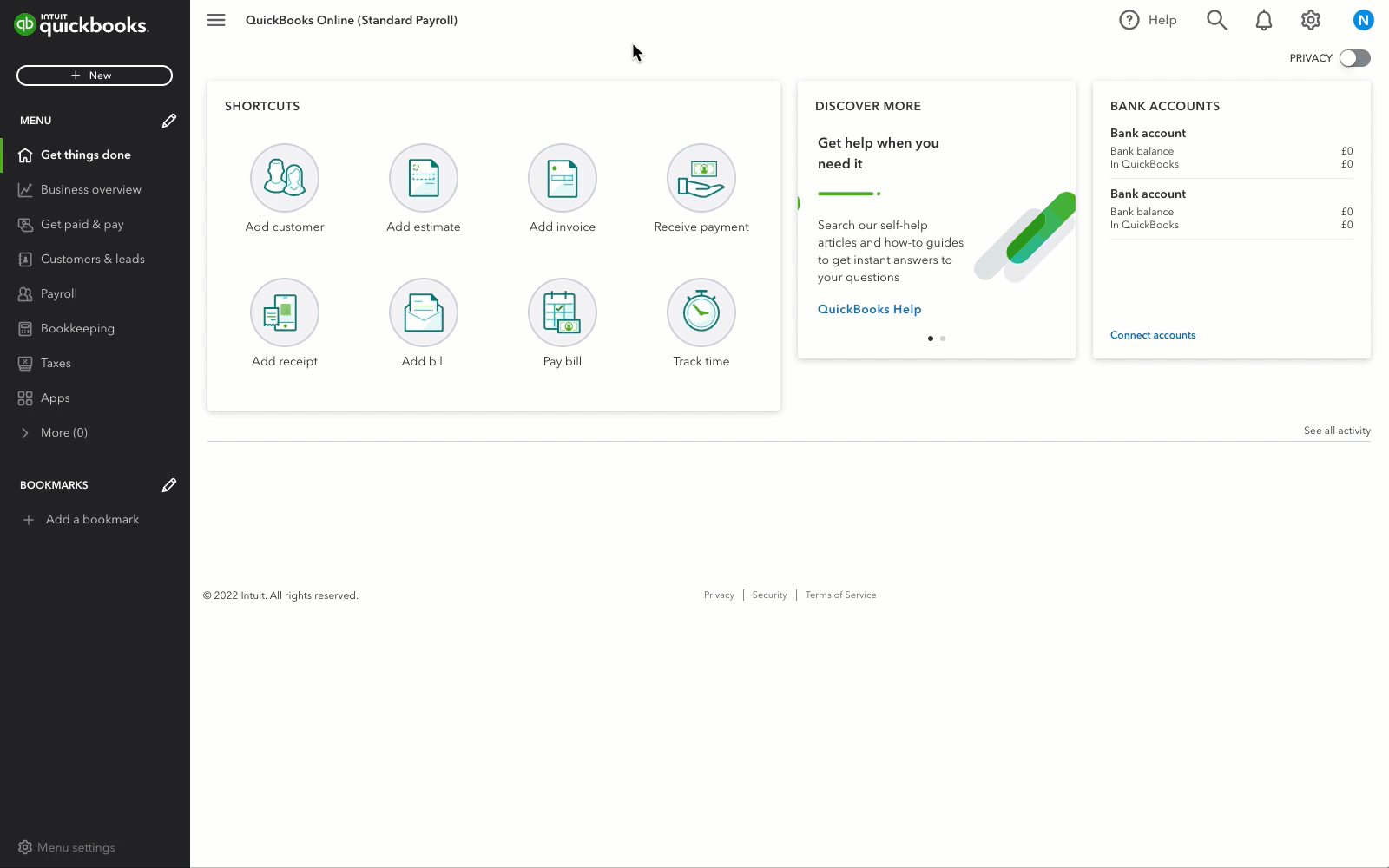 In QuickBooks, select + New and then Invoice.
Select Set up Direct Debit with GoCardless.
Select Connect and follow the onscreen instructions. 
Once GoCardless is connected to QuickBooks select Let's go.
Ready to start using GoCardless? Great! We've created this checklist to help you get your business going. 
1. Check your settings in QuickBooks Online
Once you're connected to the GoCardless app, it's important that you review your settings to make sure that you record transactions correctly.
2. Set up direct debit mandates
Direct debits put you in control of collecting payments straight from your customer's bank account. To do this, your customer will first need to give you permission. We call this authorisation a 'direct debit mandate'. Learn how to set up mandates in QuickBooks Online. 
Have existing GoCardless mandates set up? No problem! Here's how you can import all active mandates into QuickBooks Online.
For international payments and how to use multicurrency, read Accepting international payments.
3. Managing mandates in QuickBooks Online
You can see a list of all your customers who have direct debit mandates and the status of their mandates. Plus, you can review the mandates that you have created or imported into QuickBooks Online directly from GoCardless. See View and manage mandates.
4. Schedule direct debit payments
Once your customer has a direct debit mandate set up you can start scheduling a direct debit payment. Here's a step-by-step guide on scheduling direct debit mandates.
5. Managing GoCardless app settings
You can make changes to your GoCardless app settings at any time if you need to. See Review or update your GoCardless settings.
6. Disconnecting from the GoCardless app
You can disconnect QuickBooks Online from the app if you want to stop collecting payments from GoCardless. Here's how to get disconnected from the app, plus we'll also cover what happens when you disconnect.