Learn how to use the reports in QuickBooks Self-Employed to fill in your year-end tax return. 
While QuickBooks Self‑Employed isn't a year-end tax filing tool, we can help you track your deductions year round to save you time when taxes are due. You can download and use the tax summary and details which you can then use to complete your taxes. 
1. Set up your Tax Profile
Your Tax Profile lets us accurately calculate your self-employment taxes based on your business income, spending, and allowable expenses. Learn how to set up your tax profile.
2. Download your Tax Summary
If you use QuickBooks Self-Employed to track expenses, sort them, and record your income, filling out your tax return becomes easy. All you need to do is download your Tax Summary and use it to complete your Self Assessment.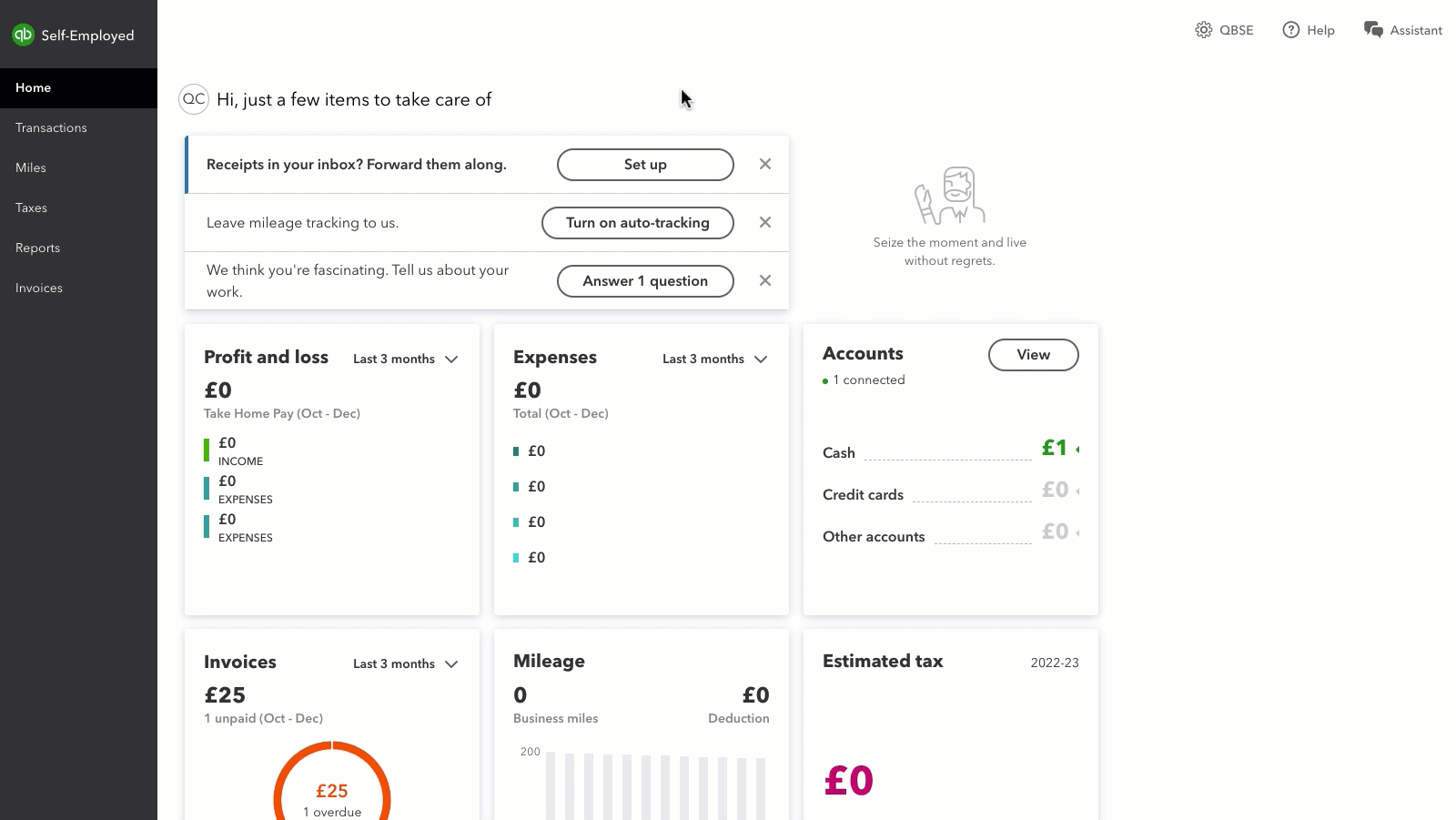 Go to Taxes.
Choose the current tax year.
Select Download tax summary or Download tax details.
Tip: Use the switch to see the corresponding box numbers on your summary. Each box on your tax summary is labelled with a corresponding number on your Self-Assessment form. Match the numbers and fill them in.
Need to complete a Self Assessment tax return but not sure where to start? Follow our checklist.
For more help, check out these guides on the HMRC website.
3. Share with your accountant or bookkeeper
Does an accounting professional complete your tax return for you? Invite them to QuickBooks Self-Employed so they can access your information. If you don't have an accountant, you can find one using our directory.
Select the gear icon to go to your Account and settings.
Under Profile, select Accountant.
Enter your accountant's email address and select Send invitation.