Learn how to set up your tax profile in QuickBooks Self-Employed so that we can calculate your self-employment tax. We'll use this information to work out your self-employment taxes based on your business income, spending and allowable expenses.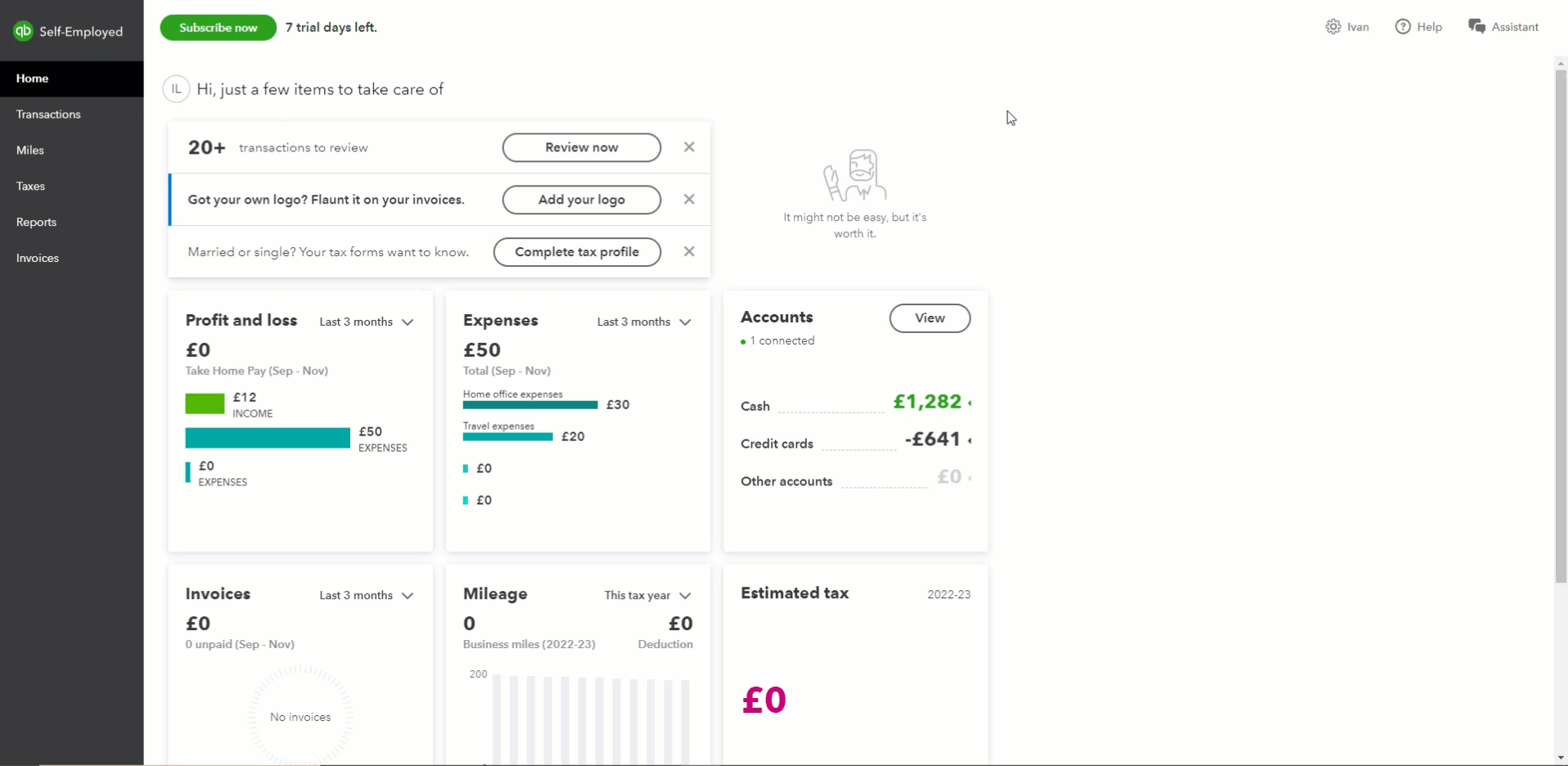 Go to your Account and settings and select Tax profile.
Select the tax year you would like to set up.
Check your personal allowance amount. This is the amount of income you don't have to pay tax on. It can be bigger (Marriage Allowance, Blind Person's Allowance) or smaller (income over £100,000). You shouldn't change the amount unless you know your allowance is different.
Enter your estimated employment income. You can use your P60 at the end of the tax year, a P45, or just work it out yourself. Remember to exclude any self-employment income.
Enter all your other income (for example, rental income) and other non-self-employment income.
If you work from home, enter the number of hours you work from home each month.
If applicable, enter your tax liability for the previous tax year.
If your self-employment work started after 5 April 2021, select Yes.
Select Save.
Your taxes are only calculated at the start of your self-employment date. Transactions before this date won't show in your Tax summary.