When migrating from a Standard Feed to an Open Banking connection, accounts that are not presently supported will also be migrated. If this occurs the unsupported accounts can get stuck in an error state.
If this occurs, the message "We can't find this account at your bank" will be displayed on the Bank Accounts page, and the impacted accounts will have a red exclamation mark next to them.
STEPS TO RESOLVE:
Click on try again link on the error message to repeat the migration flow to ensure no manual mistake was made during previous attempt.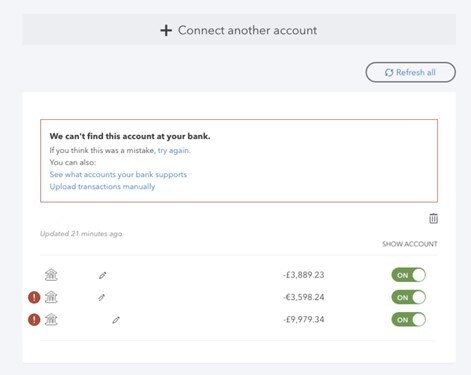 2 If the message persists, select the account type that is not currently supported by your Bank.
The message "It looks like your account stopped syncing with QuickBooks. We didn't find a new account to connect" will appear on the Confirm a Closed Account page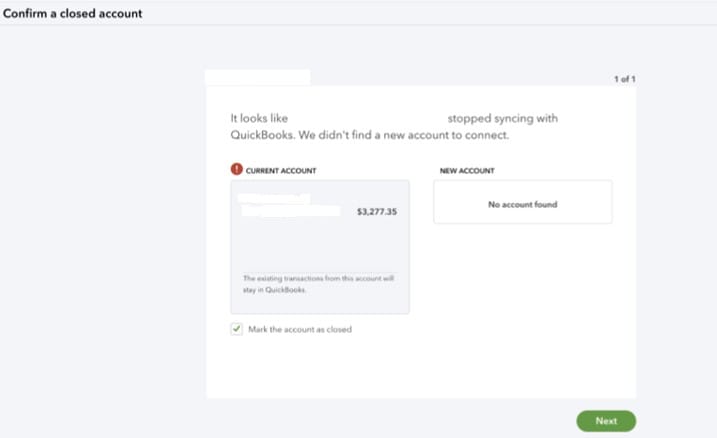 3 To clear the error message please mark the account as closed by checking "Mark the account as closed" box
PLEASE NOTE: this will not hide the account from the Transactions page and you will be able to import transactions into the account from csv.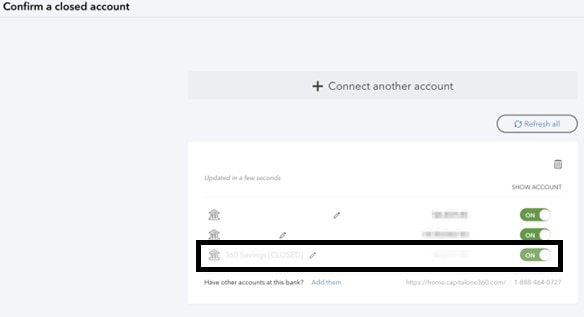 To download your transactions into QBSE, see manually import your bank transactions until open banking is available for your account type