National Insurance classes for self-employed individuals
You usually pay 2 types of National Insurance if you're self-employed:
Class 2 if your profits are £6,025 or more a year
Class 4 if your profits are £8,164 or more a year
You work out your profits by deducting your expenses from your self-employed income.
How much you pay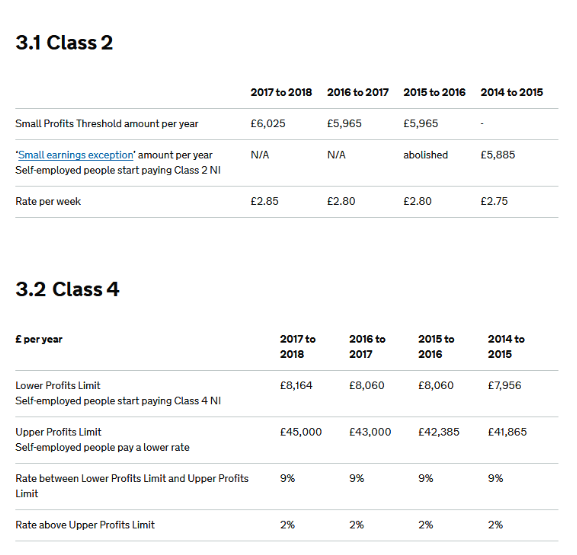 For more information on tax rates, please check National Insurance Rates and Allowances .
Note: You must tell HM Revenue and Customs (HMRC) when you become self-employed as a sole trader or partnership.
Your National Insurance contribution is reflected on your Self-Assessment Summary.