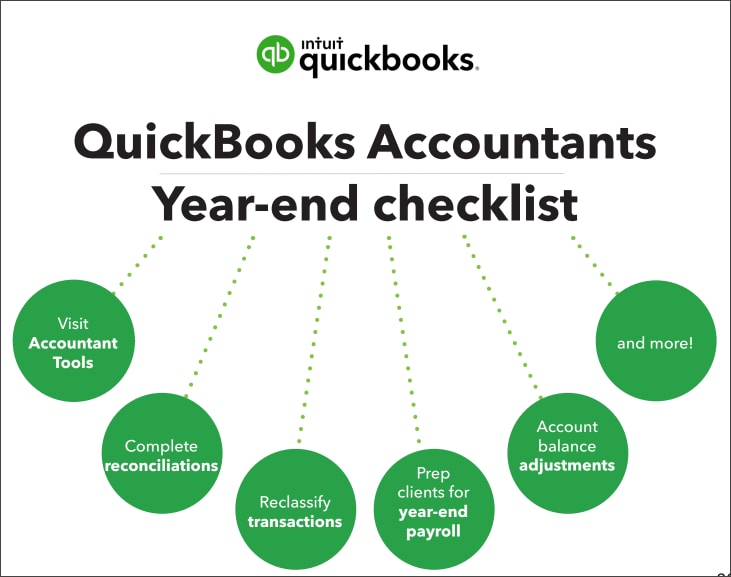 The end of the year will be here before we know it. Get ahead of your team and client's last-minute tasks in QuickBooks with this year-end checklist.
Use your accountant tools
Check out your accountant tools. You can do everything from reclassifying transactions to prepping for tax returns in QuickBooks Online Accountant.
When you're ready to close out the year, close your firm's books to prevent unwanted changes before filing your taxes.
Write off uncollectible debts
Do any of your clients have uncollectable debts during the current period? You can write off uncollectable invoices to take care of bad debt.
Need to write off an invoice from a closed period? Here's how to write off bad debt for older entries.
Set up default dates for reports
Save time by setting up default date ranges for your financial reports. Every time you open a report, it opens to the specified date range.
Correct miscategorized transactions
Use the Reclassify Transactions Tool to batch move transactions between accounts, or make the same correction to multiple transactions.
Prep payroll for year-end
It's never too early to encourage your clients to get a head start on payroll. Use these checklists to help them closeout 2020 and prepare for 2021. Send clients the guide for their payroll product:
Complete reconciliations
Do your clients have unfinished reconciliations that need attention? Help them fix any reconciliation discrepancies or undo past reconciliations on their behalf as needed.
Make account balance adjustments
Do any of your clients' account balances need minor adjustments? Run an Adjusted Trial Balance Report to make sure all debits and credits equal out.
Use Prep for taxes
After you've reviewed everything in your client's accounts, their accounting data is ready for tax season.
When you're ready, use the Prep for Taxes feature to map their accounting data to tax forms and export it to ProConnect Tax Online.