Learn how to check and complete tasks in QuickBooks Online Advanced.
If you use workflows or features like the Salesforce app, QuickBooks Online Advanced automatically reminds your team when they need to take action.
These reminders become tasks. Tasks tell users what needs to be reviewed and what they can do to finish the work. You can see your team's active tasks any time in the Tasks menu.
Finish open tasks
Each time QuickBooks creates a task from a workflow or another feature, it sends it to the Task menu. The list shows active tasks from all features and workflows that generate them.
When your team is ready to review, select the Tasks menu. They'll see what's due today and what's already overdue.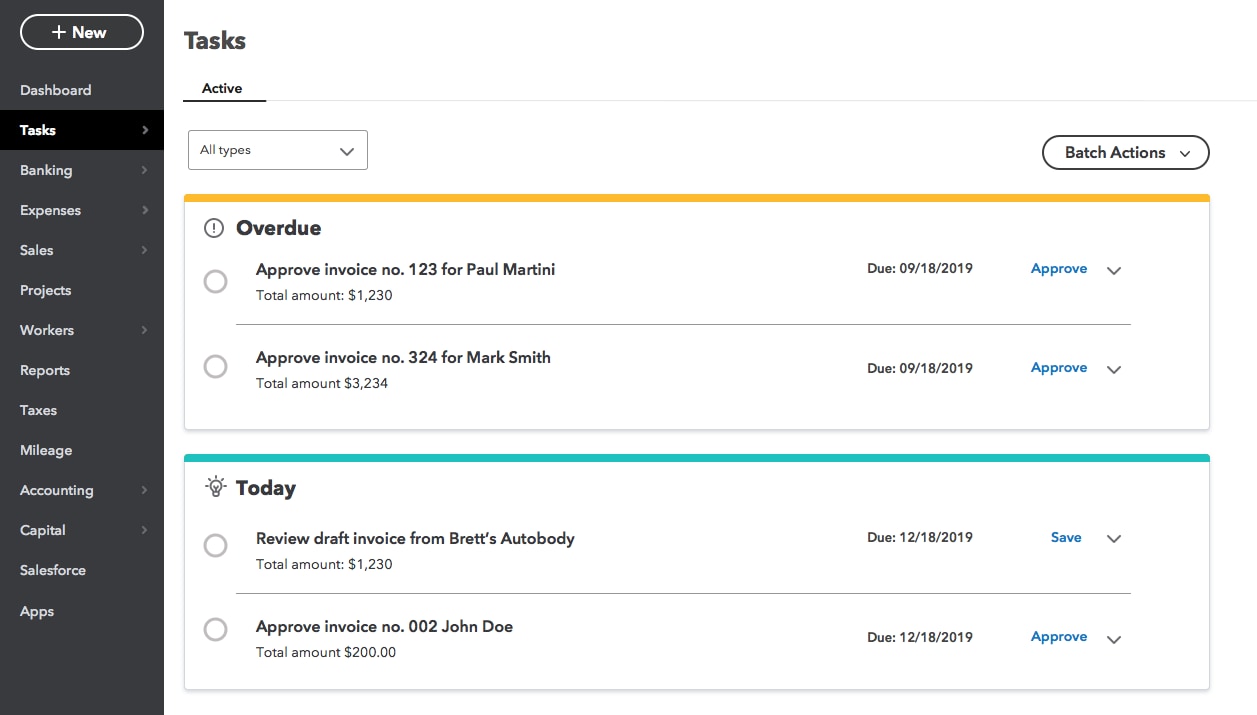 If you only want to see certain types of tasks or ones from specific features, select the All types ▼ dropdown. Then select the type or feature.
Select a task to open it and get more details. When you're ready to take action, select the ▼ dropdown and select the option. You can select Edit or Delete if you need to change the task.