There are situations where it is necessary to "completely remove QuickBooks" from your computer but note that Super Clean Install is intended to be the last resort. You can use Super Clean Install to resolve:
Error 2753: The file qbserverutilitymgr.exe is not marked for installation.
Issues where the database manager will not open, despite trying to configure DEP.
Any other issues that can't be resolved by a standard clean install.
Important!

This process includes editing the registry which could result in serious damage to your device if not done correctly.
You will need to uninstall all versions of QuickBooks Desktop to proceed.
This process is intended for a System Administrator.
If Super Clean Install needs to be done on the server, make sure that everyone can log off any program that accesses the server.
Do not rename Intuit folders if you are using Pro Series and DMS. Lacerte also has its own folders.
In the registry, Pro Series is also inside Intuit folders. Lacerte has its own folder and DMS falls under Lacerte. Make sure to confirm the location before deleting any folder.
Perform a Super Clean install
Step 1: Run the Quick Fix my program from the Tools Hub
The QuickBooks Tool Hub helps fix common errors.
Close QuickBooks.
Download the QuickBooks Tool Hub file. Save the file somewhere you can easily find it (like your Downloads folder or your Windows desktop).
Open the file you downloaded (QuickBooksToolHub.exe).
Follow the on-screen steps to install and agree to the terms and conditions.
When the install finishes, double-click the icon on your Windows desktop to open the tool hub.

Note: If you can't find the icon, do a search in Windows for
QuickBooks Tool Hub
and select the program.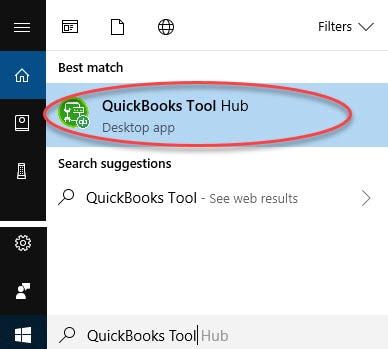 Step 2: Run the Quick Fix my Program
In the QuickBooks Tools Hub, select Program Problems.
Select Quick Fix my Program.
Step 5: Rename all Intuit folders to intuit.old
C:\ProgramData\Intuit
C:\ProgramData\COMMON FILES\INTUIT
C:\Users\QBDataServiceUser30
C:\Users\QBDataServiceUser29
C:\Users\QBDataServiceUser28
C:\Users\QBDataServiceUser27
C:\Program Files\Intuit or C:\Program Files (x86)\Intuit (64-bit)
C:\Program Files\Common Files\Intuit or C:\Program Files (x86)\Common Files\Intuit (64-bit)
Step 6: Edit the Windows registry
On your keyboard, press Windows+R.
Type regedit, then select OK.
Go to HKEY_LOCAL_MACHINE\Software\.For 64-bit: HKEY_LOCAL_MACHINE\Software\WOW6432Node
Right-click the Intuit folder, then select Export. Save the file as hkeylocal on your Desktop.
Right-click the folder, then select Delete. Click Yes to confirm.
Go to HKEY_CURRENT_USER\Software\.
Right-click the Intuit folder, then select Export. Save the file as hkeycurrent on your Desktop.
Right-click the folder, then select Delete. Click Yes to confirm.
Go to HKEY_LOCAL_MACHINE\SYSTEM\CurrentControlSet\Services\.
Check the list, then look for QuickBooks registry entries like QuickBooksDB27, QuickBooksDB28, and QuickBooksDB29. Export, then delete the registry entries. You can use DB27, DB28, and DB29 for export names.
Repeat step 6 for each control set like HKEY_LOCAL_MACHINE\SYSTEM\ControlSet001\Services\. You can name the exported registry entries as cs1DB24, cs1db25, and so on.
Step 7: Install QuickBooks. Start with the oldest to the newest version
Note: If you're using multiple editions of QuickBooks (example: Premier and Enterprise) but want a server only installation, install the Enterprise Database Server Manager since it works for a Premier file. If the customer is using the full program, install both Premier and Enterprise.
After installing the first version, make sure you can Open the Database Server Manager (if you are at the server). If you installed the full program, make sure you can open a company file. Test each version after each installation.
Launch the QuickBooks Tools Hub again and run the Quick Fix my Program.