Managing the QBO Advanced Payroll in-product Record of Employment (ROE) feature
When an employee is either terminated or taking a leave of absence, navigate to to the employee list and click the drop-down menu at the far right next to the employee's name.
Click Change Status.
Choose either Terminated or On Leave:

Select the most appropriate reason from the provided options list: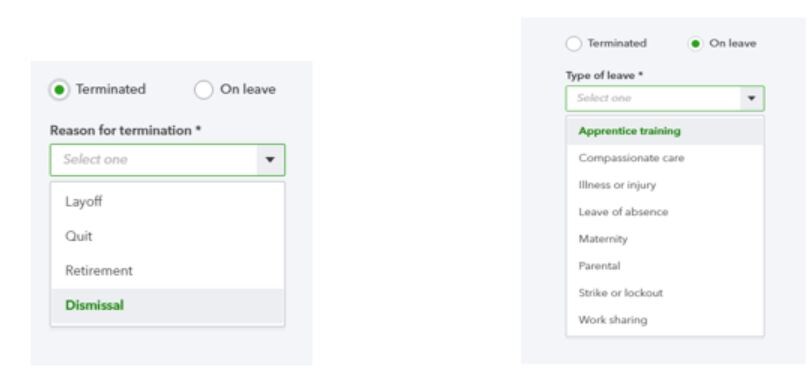 If the employee is not leaving the company but requires a record of employment for other reasons, select Create ROE from the drop-down list. These reason codes would fall under the K-Other heading.
The choices are: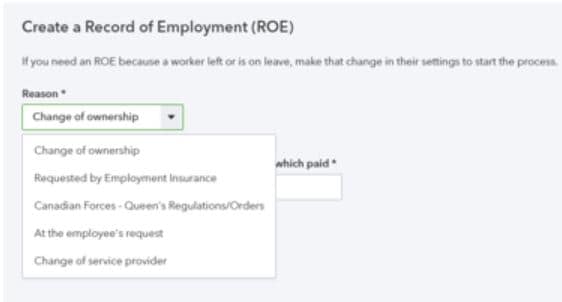 If the ROE is being created due to a change in payroll frequency, navigate into the employee profile.
Click on the Employment tab.
Choose the applicable new pay schedule: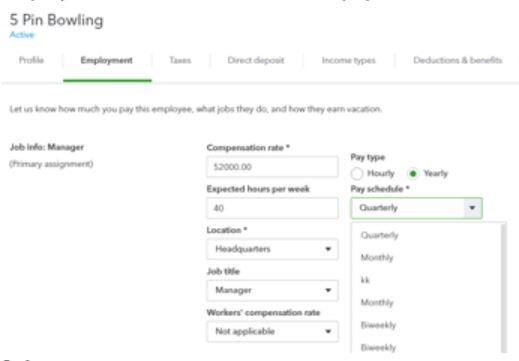 This is triggers an ROE which reports the income earned under the old pay schedule.
Once you have completed this process, view the ROE by navigating to Reports -> Payroll Reports -> Records of Employment. A list of employees displays for which ROEs have been issued.
Find PDFs uploaded from Service Canada to the account by clicking View Older ROEs: