Learn the answers to some of the questions about your statement.
Your monthly statement shows your processing activity by date. You'll also find some totals that help you see how your business is doing and track the fees you pay for service.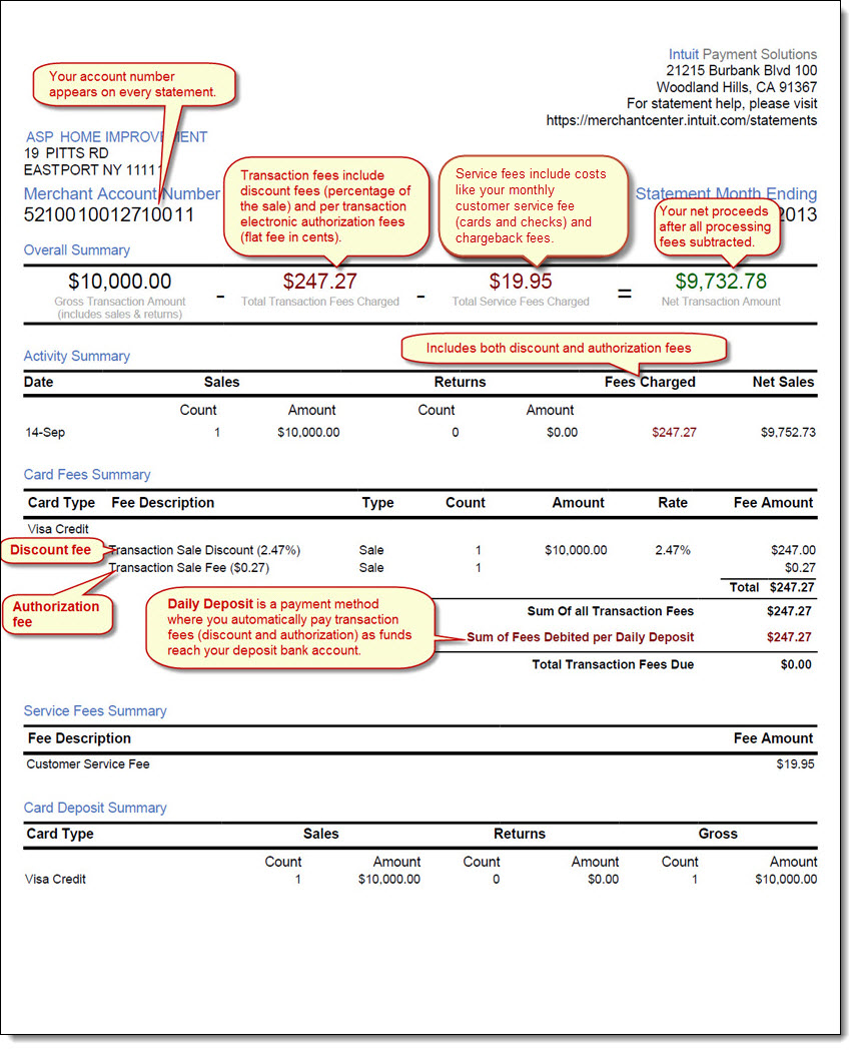 Fees for some transactions processed near the end of the month may show on the next month's statement.
You processed additional sales after daily batch time (3PM Pacific time).
Intuit withheld funds for a time prior to deposit.
Swipe cards whenever possible. Swiped rates are significantly lower. You can order a GoPayment Card Reader via the GoPayment mobile app.
Reverse bad sales before batch time (to void instead of refund).
If a card is declined, don't try again and don't charge a lower amount.
Get signatures whenever possible to guard against charge backs.
See if you qualify for a lower rate plan.