The mobile payments User ID is typically created at the same time as you complete the approval email.
Certain situations may occur where that does not happen or you may need to confirm other mobile payments User IDs.
The actual mobile payments User ID is only visible to you from within the online service center.
For this reason only the merchant will have access to view this information.
1. Log in to the online service center with the email originally used to activate your account.
(NOTE: This would be the same email that was used to complete the Approval Email for your payments account.)
2. Click on the Mobile Payments link.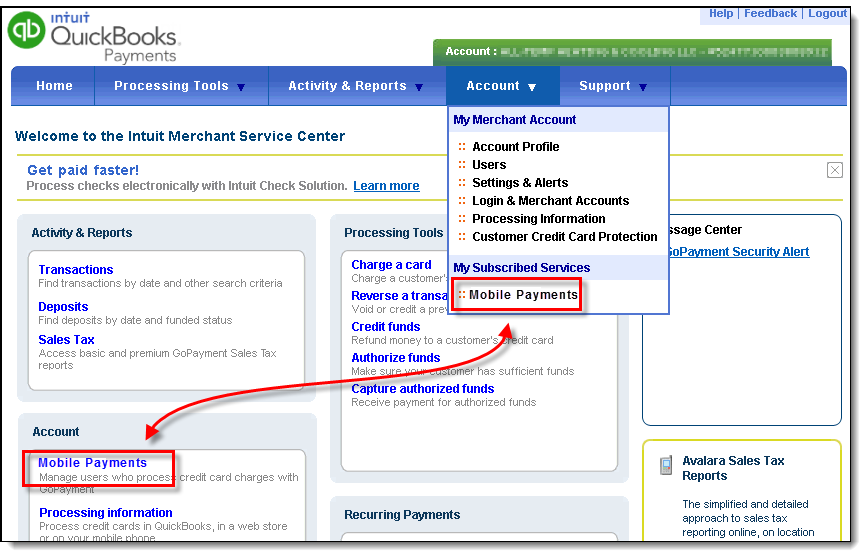 3. The next window that is displayed will list all of your mobile payments users available.
(NOTE: If no users appear then click the Invite User button to add your first mobile payments user.)
4. Click on the user link that appears under the User list. This will display a detail view of that user.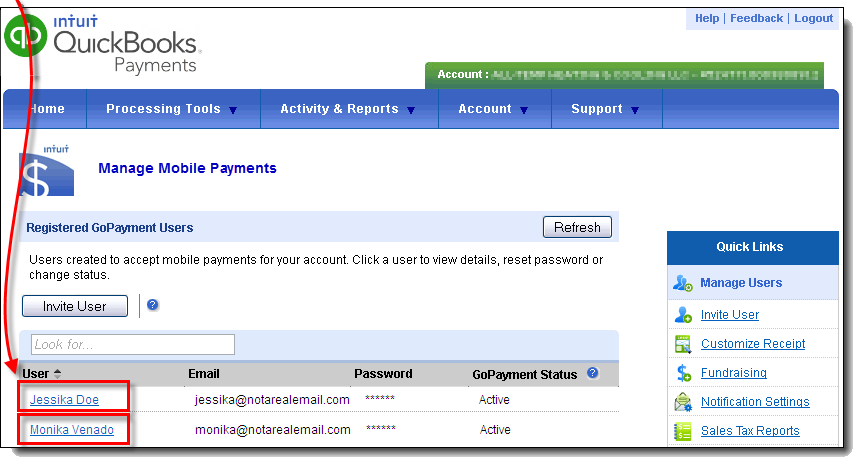 5. In the detail view of this user will appear a User ID field. This is the User ID to be used when logging in to the GoPayment app. (IMPORTANT: Although the email that appears here may also be the User ID, it may be different so always use this User ID when logging in to the GoPayment app.)