Learn what to do when you hit your email limit for a QuickBooks Online trial.
During your QuickBooks Online trial period, you can create as many invoices, sales receipts, and estimates as you like. You can also email up to 100 of these forms to get you started. When you reach this limit, you will receive the message "You've hit your email limit."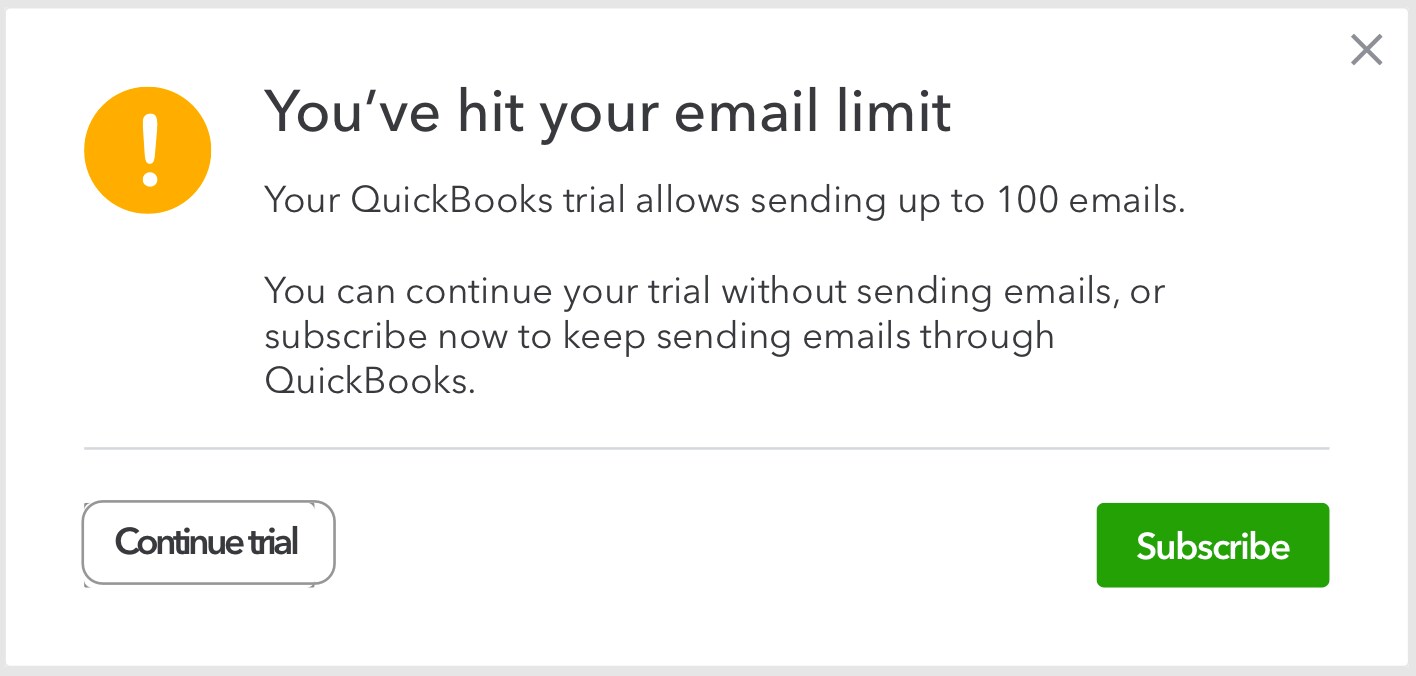 To email more forms, you'll need to complete your QuickBooks Online subscription.
You can select subscribe in the message, or you can follow the steps in QuickBooks Online.
Select the Gear Icon, and then select Account and Settings.

Go to the

Billing & Subscription

section.

Update your QuickBooks subscription status.
Already subscribed?
If you're already subscribed to QuickBooks Online and receive this message, reach out to us by phone (800) 488-7330 so we can update your billing information.