Learn how to find your company file or most recent backup.
QuickBooks makes it convenient to locate your working or backup files.
Just select the Find a company file option on the No Company Open window. You normally see this window when you first start QuickBooks or when you close your company file.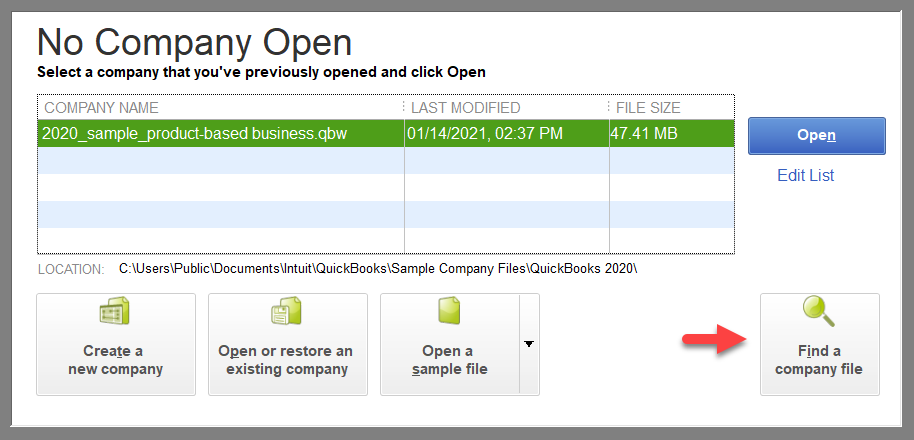 The Find a Company File window automatically scans for the following file extensions:
.QBW, your QuickBooks working file.
.QBB, your QuickBooks backup file.
You can also select the side menu and rescan for removable media, such as a USB flash drive, or your network.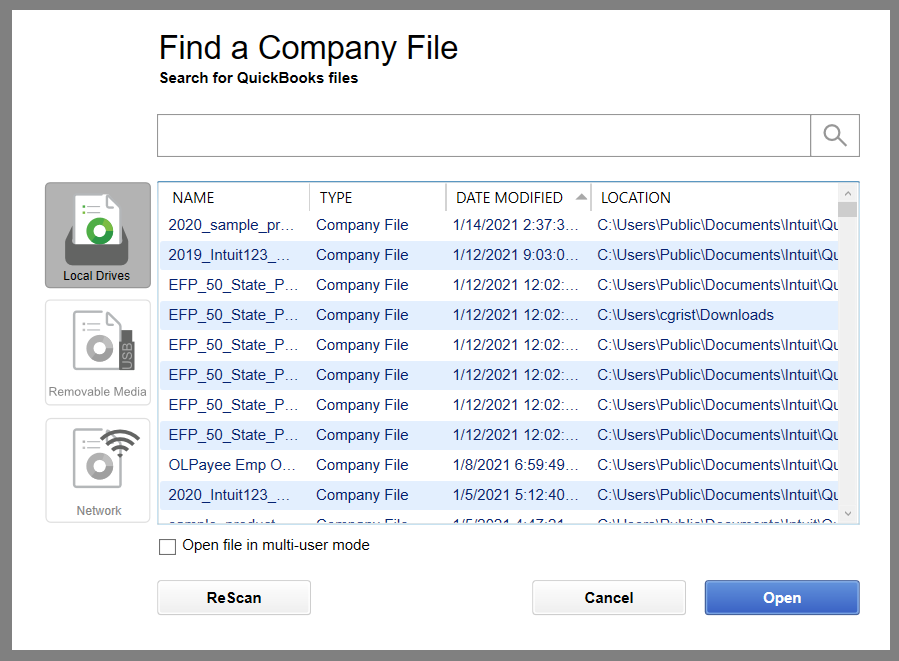 Manually locating your files
You can also find your files or backups by using File Explorer to do a wildcard file search. Here's how:
Search using file explorer:
Open the Windows Start menu
Type File Explorer into the search and open File Explorer.
Select My Computer or This PC from the navigation bar.
In the search field, be sure to include the asterisk (*) before the extension type (*.qbw, *.qbb) to find all corresponding files. You may also search for *.qb for QuickBooks.
What else to look for?
The usual location for a QuickBooks Desktop company files is:
C:\Users\Public\Public Documents\Intuit\QuickBooks\Company Files
View the file name, date, timestamp, and or size to see which is the most current.
If your file is hosted through a Hosting Service, contact your service directly for assistance.