Learn more about each view and how to switch between them.
In QuickBooks Online, there are two user views: Business view and Accountant view. You can switch between them anytime. Changing views doesn't affect your accounts or data.
We'll help you understand the differences between both views, and if you want to switch your view, we'll show you how.
Learn about business and accountant view
If you're brand new to accounting, we recommend using business view. It simplifies your workspace so day-to-day tasks like sales and billing are easier. This lets you do your accounting without learning complicated accounting terms or processes.
If you have accounting experience or want complete control over features, use accountant view. It uses standard accounting language. If you've used QuickBooks Online for a while, accountant view is most likely what you're used to seeing.
Understand the differences between business view and accountant view
Cash flow chart: In business view, the cash flow chart is visible on the account dashboard, but not in accountant view. 
Language and appearance: In business view, accounting language is simplified and the names of some features, buttons, and menus differ from accounting view. In most cases, even though the names are different, the actions are identical.
Switch between business and accountant view
Based on what you tell us when you first set up QuickBooks, you'll start in either Business or Accountant view. To switch views:
Select Settings ⚙.
Select Switch to Business view or Switch to Accountant view.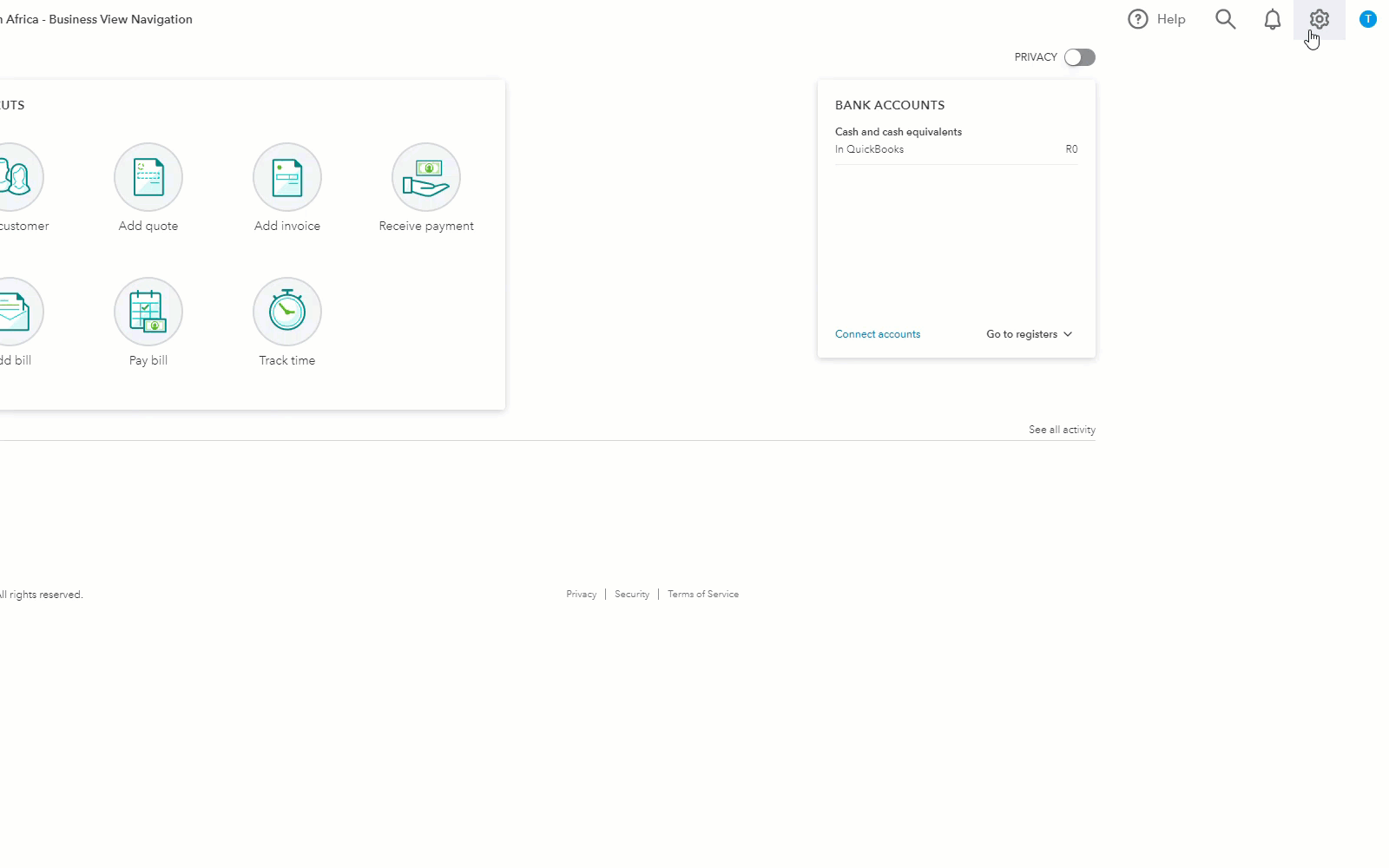 Any comments about this new navigation menu? Send your feedback by clicking the Gear icon, then Feedback.