Level 1
‎November 15, 2020
06:34 PM
Can anyone tell me how to delete my Quickbooks account? Not a bank account, the whole thing. Thanks
QuickBooks Team
‎November 15, 2020
07:53 PM
I'm happy to see you here in the Community, @usernathan_m_.
First of all, I'd like to thank you for allowing QuickBooks to help you with your accounting needs. I can walk you through how to delete your QBO account.
You have the option to purge your data if you want to start from scratch. This can be done if you are using the QuickBooks Essentials or Plus version, and your company file is less than 90 days old. The system deletes all data entered into the company, and you're unable to restore or reverse them.
To do that, you'll just have to edit the URL in your browser's address bar. Delete all the text after the last / and enter purgecompany.
Here's how:
Sign in to your QuickBooks as an admin user.
Edit the URL of the browser to https://uk.qbo.intuit.com/app/purgecompany.
Enter Yes to confirm the deleting of your company file.
Click Wipe data.
However, if your account is beyond 90 days, you'll need to cancel it and start a new subscription.
To cancel your account:
Sign in to your QuickBooks Online company at https://qbo.intuit.com.
Go to the Gear icon at the top.
Go to Your Account, choose Update Credit Card.
In the Subscription Status section, click the Cancel Subscription link.
Follow the on-screen prompts and it'll walk you through the rest of the process.
The following is a brief video to serve as an example of this process: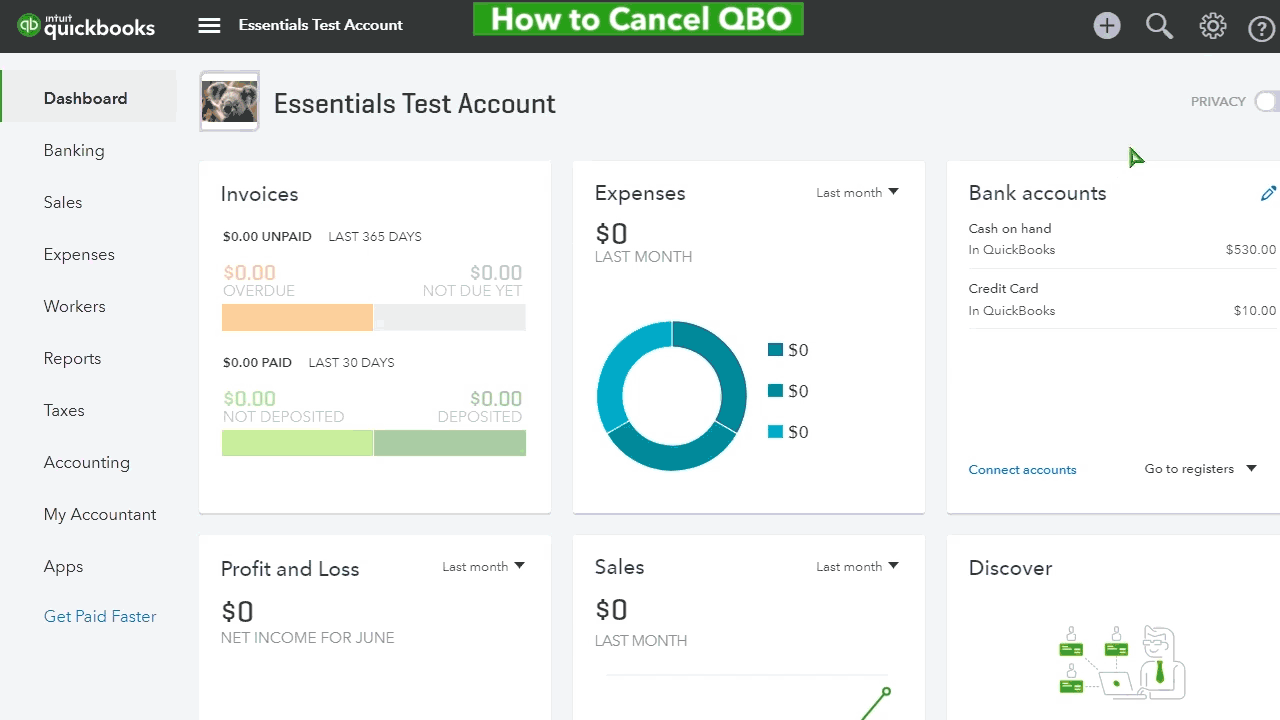 To start a new account:
Fill up the User ID and password.
You can use the same user ID and a password you previously had. If you activated payroll in the account, this is the best option for you.
You can check this article for additional information: Delete your data and start over in QuickBooks Online.
I've also added here a link that provides insights about deleting your QBO profile under the GDPR. Feel free to check this out: Delete your data.
Keep me posted if you need anything else. I'll be right here for you. Have lovely day!