Moderator
I'm here to provide some insight, @payments6.
When making an account inactive in your Chart of Accounts, it does not delete the transactions within. You must remove the transactions from within these accounts to prevent their figures from showing on your reports. I've included the steps for re-activating the inactive accounts below so that you can remove those transactions. Take a look:
Click Accounting on the left navigation menu and choose Chart of Accounts.
Select the small Gear icon above the Action column and choose Include inactive.
Click Make active next to the inactive account.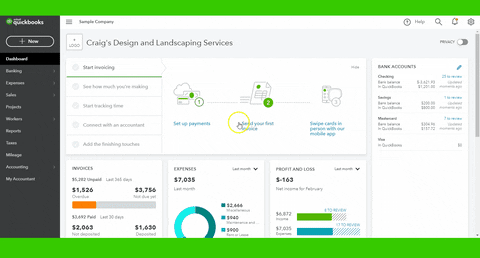 That's it! Now you can delete the transactions within the register.
If you have any other questions for me, hit that Reply button below and I'll make sure you're taken care of. Have a great night!