Intuit
Auto-fill my Return (AFR) Launch from Hub
The Auto-fill my Return (AFR) process requires a completed T1013 form; preparers will be prompted to confirm a T1013 has been signed by the client(s).
1. Select "Hub" option from the "Goto" menu in the top toolbar menu: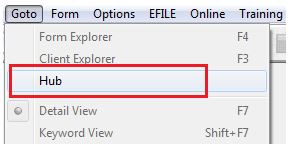 Hub opens, displaying the current client list:

2. Identify the client that requires an AFR (e.g.., Hadler, Luna):
3. Click the "Run CRA Import" link under the "CRA Import" column:

A prompt displays reminding the preparer that a T1013 is required: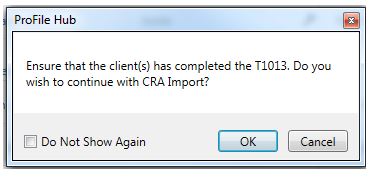 4. Click "OK" if the T1013 has been completed.
The "ProFile CRA Data Import" wizard displays: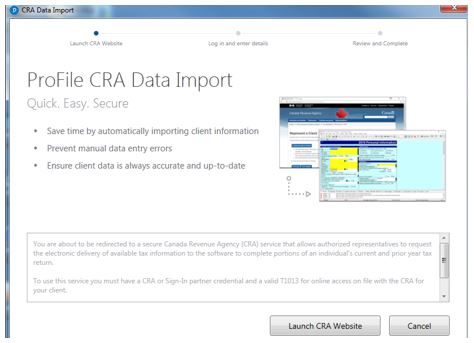 5. Click the "Launch CRA Website" button.
The "Secure Log In" window displays; the name and SIN correspond to the client for whom data will be imported: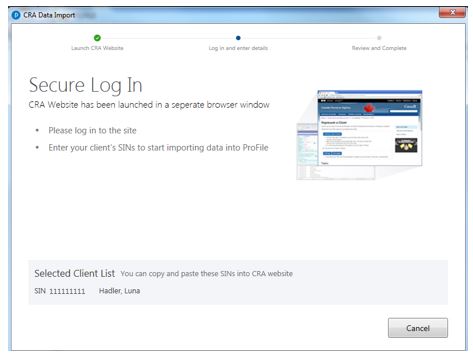 Concurrently, the CRA login window displays in a new web browser: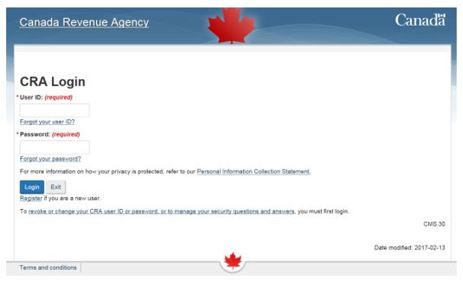 6. Enter the user ID and password as issued by CRA; click the "Login" button.
The "CRA Data Import" window indicates CRA data is being readied for import: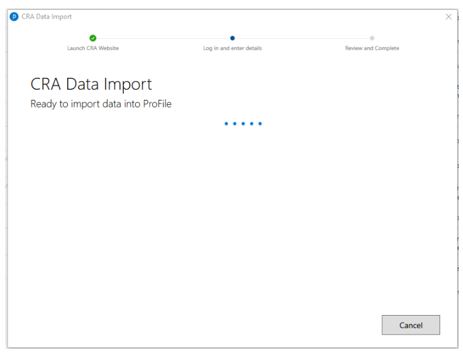 In the web browser, the request confirmation from CRA displays: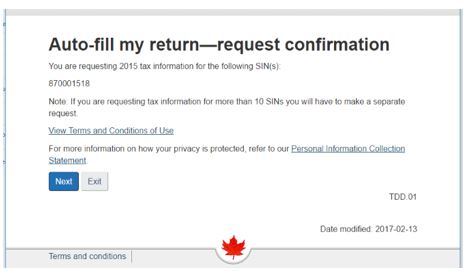 7. Click the "Next" button to proceed.
The AFR processing window displays, indicating CRA is processing the request: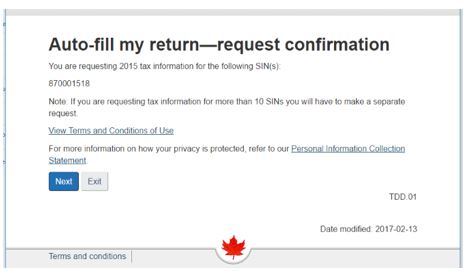 The "successfully connected" window displays when the AFR wizard connects with CRA: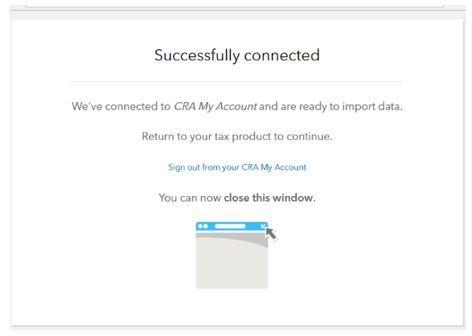 8. Close the CRA web browser.
The "Data Import Worksheet" populates and displays in the AFR wizard: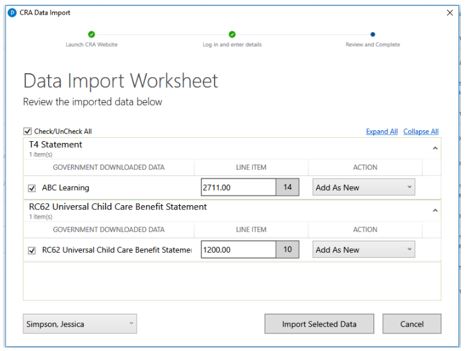 9. Preparers may add the imported data as a new entry on the return or replace imported data at this stage, if necessary: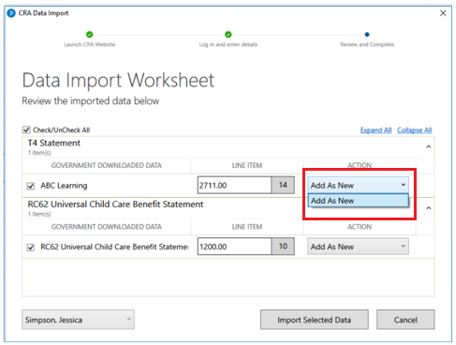 10. If this is a coupled return, make a selection from the drop-down menu in the bottom-left corner to select data import for a specific individual: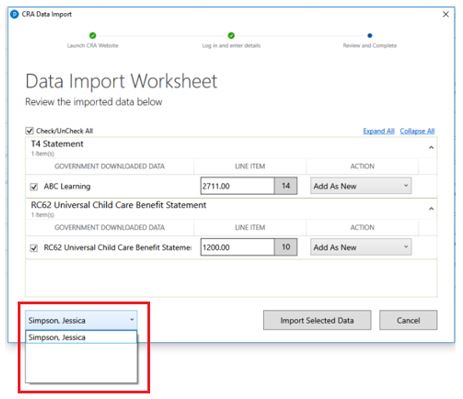 11. Click the "Import Selected Data" button to proceed when imported data is correct.
The "Data Import Completed" window displays when the import is successful: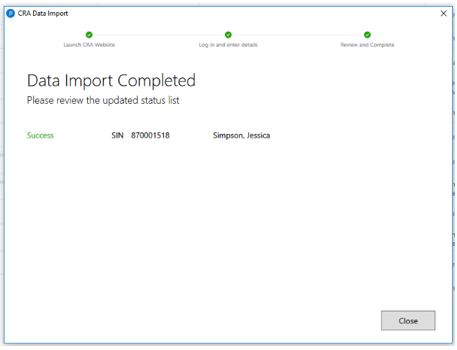 12. Click the "Close" button.
A new dialogue box displays, asking if the file with the newly-imported CRA data should be opened to review the imported data: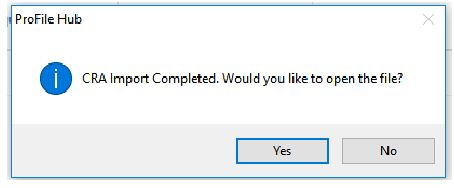 13. Click the "Yes" button to open the return with the newly-imported CRA data.
The return opens; newly-imported CRA data displays as purple text: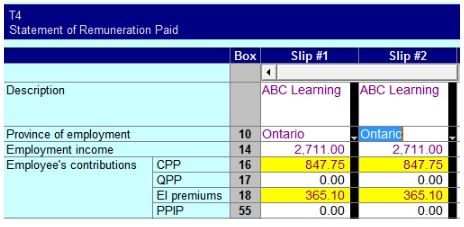 14. Confirm the imported data is correct or revise as necessary.
Reviewing the AFR History in Hub
Navigate to Hub.
Hub opens, displaying the current client list.
The "CRA Import" column displays the timestamp of imported data: