Moderator
‎November 12, 2020
01:06 PM
That's a good insight, steven_dennis.
Your bookkeeper can save time if you can deduce the transactions you have questions with. You can do this by exporting the report to Excel and highlight the parts you need.
Here's how:
Select Reports.
Search for and select the report you want to export.
At the top of the report, select the Export icon. Then select Export to Excel.
Save the file somewhere you can easily find, like your Downloads folder or your desktop.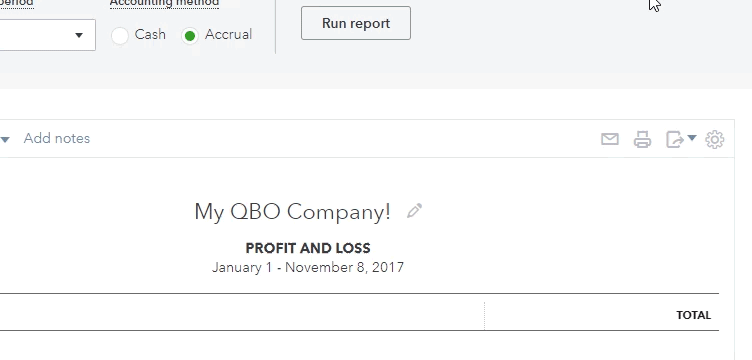 Then, open the Excel file and highlight the transactions. You can send this to your bookkeeper after so they can check.
You can also customize your reports to your liking, check this article to know more: Customize reports in QuickBooks Online.
If you have other questions about reports in QuickBooks Online, you can always leave a reply.