Use the Preparer tab in Options>Environment to fill your preparer information presets for forms like T183 and representative authorization.
1. the Preparer section of the Preparer tab enter your general information, such as name and address and firm name.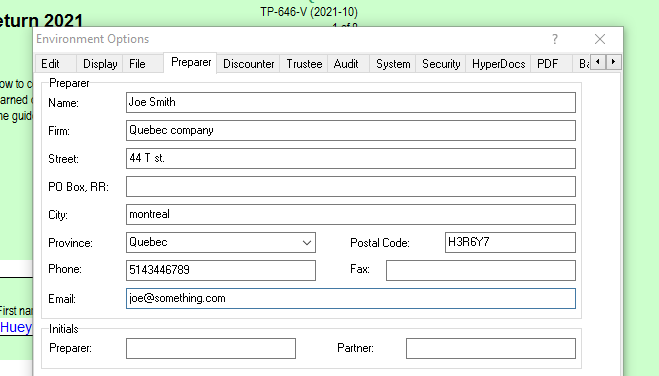 2. The bottom half of the preparer tab contains entries related to representative authorization for both federal and provincial forms. These include MR-69, Authorize a Representative and Business Consent forms.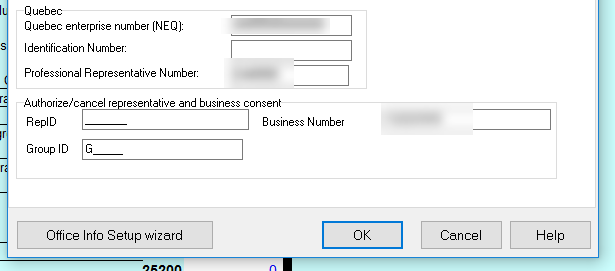 3. If the Representative ID or another number doesn't flow from Options>Environment, go to the Info page and right-click inside the Preparer Information section. Select Update Preparer Information.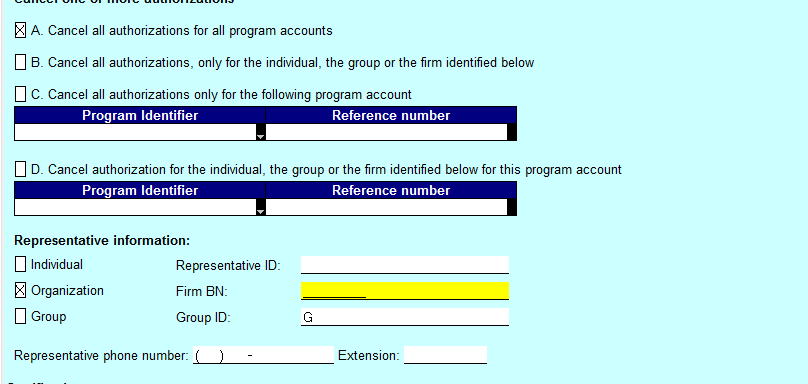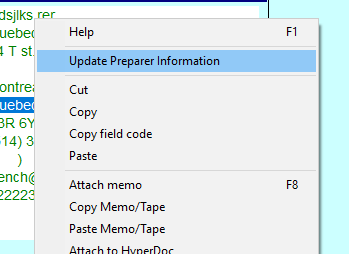 4. You may also update the preparer information for all returns (ie. all returns will show the preparer information entered under Options>Environment). Go to Options > Module, select the General tab, and under the Options heading, click inside the box beside Update preparer information on Info form. Click OK to register the changes before closing this window.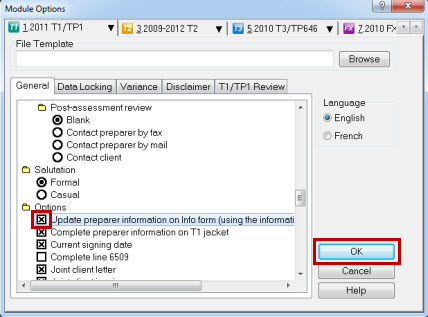 Get in touch with other Accountants

Follow us on Twitter and Like us on Facebook