Issue
When trying to print Copy 2/3 for T4Slip or T4Summary from the FX module, the amounts may not be aligned correctly: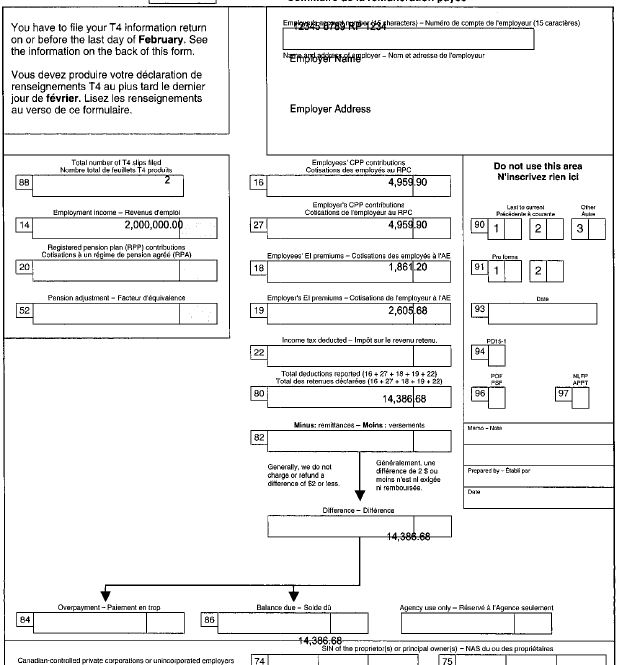 Resolution
Confirm the latest version of pre-printed forms being used
The version of the pre-printed forms can be seen at the bottom left corner of the pre-printed form. You should be using the most-recent version of the form:

Confirm your Print Slips Setup settings
1. Select the Print Slips Setup option under the File drop-down menu in the top toolbar. The Print Slips Setup window displays.
2. Select the [TAX YEAR] FX tab.
3. Select the T4 tab or the applicable slip.
4. Select Copy 2/3.
5. Select Laser Facsimile under Form Type.
6. Uncheck the option Centre Horizontally in the Position section: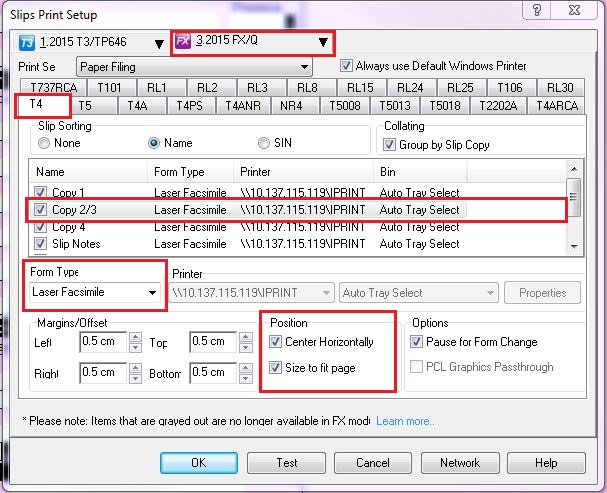 7. Set the option Pre-printed Form under the Form Type section.
If the amounts on the pre-printed forms still do not align, uncheck the option Size to fit page under the Position section.