Learn how to submit a FPS (Full Payment Submission) to HMRC in QuickBooks Online Standard Payroll.
Every time you run payroll, you need to send an FPS to HMRC that shows all employee payments and deductions.
To submit FPS to HMRC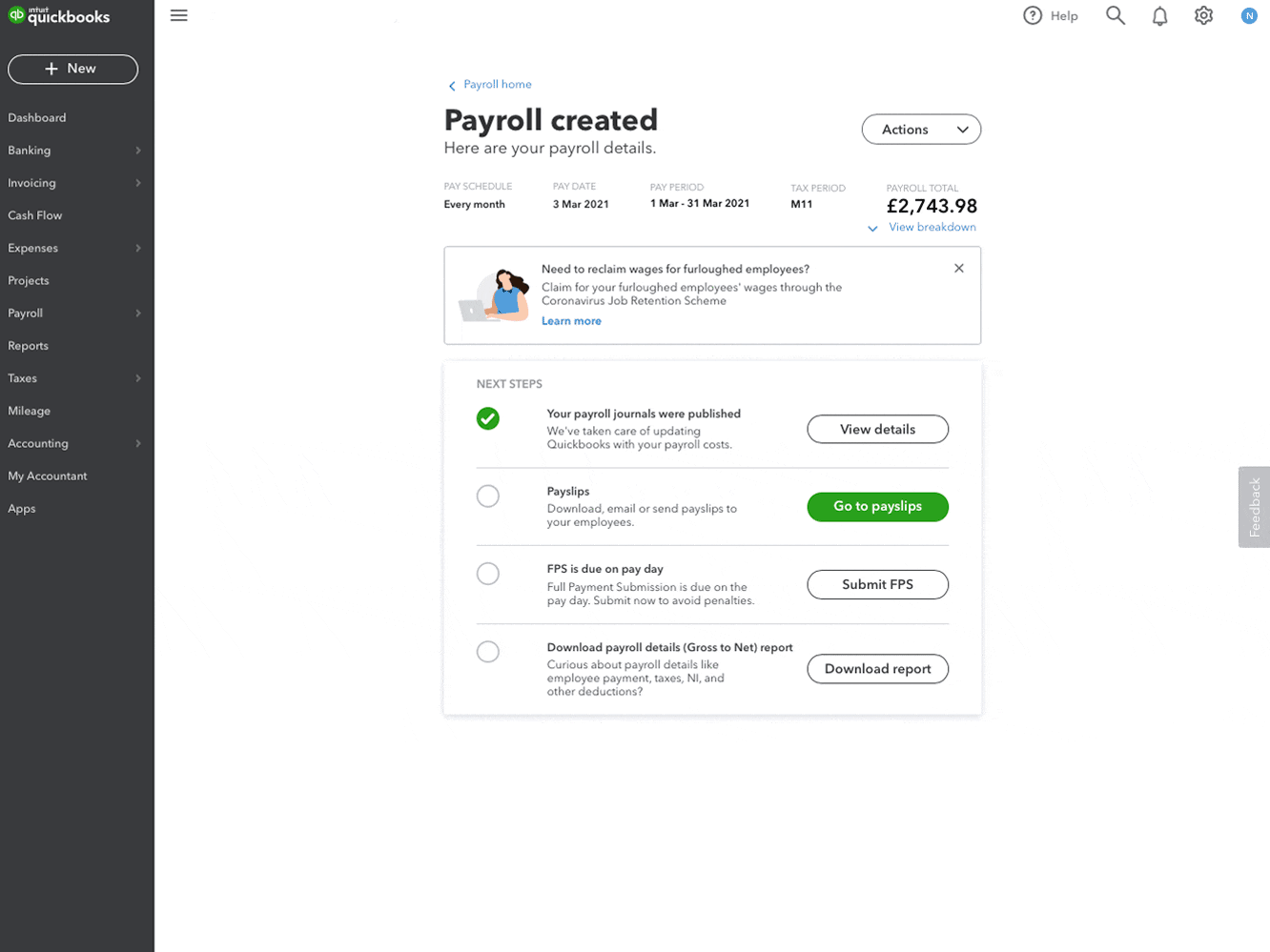 In QuickBooks, run payroll.
After you create your payroll, you'll be prompted to submit your FPS. Select Submit FPS.
If you haven't already saved your Government Gateway credentials, do this:

Enter your Gateway ID and password.
Use the toggle feature to auto save Gateway credentials.
Optional. Submit FPS automatically to HMRC each time you run payroll.

If prompted, select a late reason for this FPS.
Select Submit FPS. Wait a few moments to find out the final filing status.
That's it! You've filed your FPS.
See also