Learn how to use the Affordability Calculator to make smart decisions about QuickBooks Capital loans.
There's no need to guess if you can afford a loan with QuickBooks Capital. Our affordability calculator can help. It uses your QuickBooks data to make an estimate and tell you the affordability of potential loans.
Here's how to use the calculator to understand how big of a loan you can afford.
Use the affordability calculator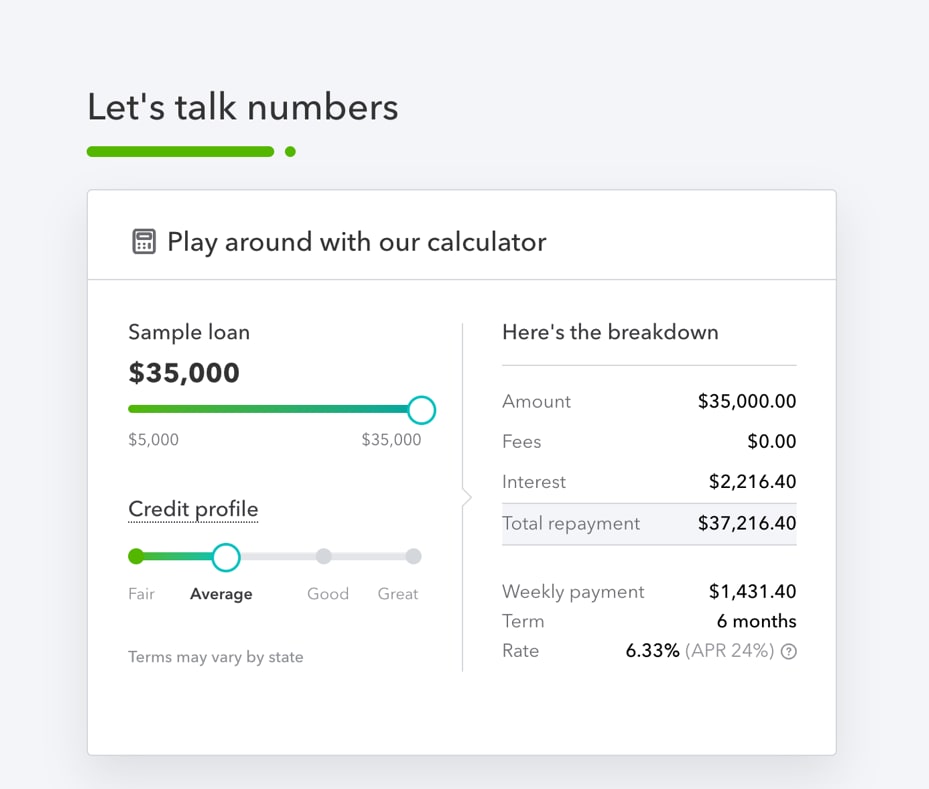 To get started, visit the QuickBooks Capital calculator.
The calculator gives you a basic loan estimate and repayment rate based on your business' current cash on hand in QuickBooks. It's important to keep your books up-to-date so the calculator can make accurate recommendations.
You can adjust the sliders on the page to see how changes to your business affect your loan estimate. You'll know how adjustments to your revenue, expenses, and credit profile impact your ability to afford a loan.
About loan estimates
Keep in mind that this is only a loan estimate. Once you apply, the actual amount you can borrow may change.