To comply with GSTR-1 guidelines on display of credit notes, QuickBooks now permits linking of credit notes with the source invoice. Here's how you can do this in QuickBooks.
Select + New..
Under Customers, choose Credit Note.
To link this credit note to the source invoice, click the drop-down in the Invoice Number field and select the required invoice.
Alternatively, go to:
Sales tab and select Invoices.
Choose the source invoice for which the credit note needs to be generated.
In the Actions column drop-down, choose Create credit note.
Things to keep in mind:
You will now be able to link credit notes to invoices that are dated up to 21 months from the date of the credit note. This limit used to be 90 days or 3 months.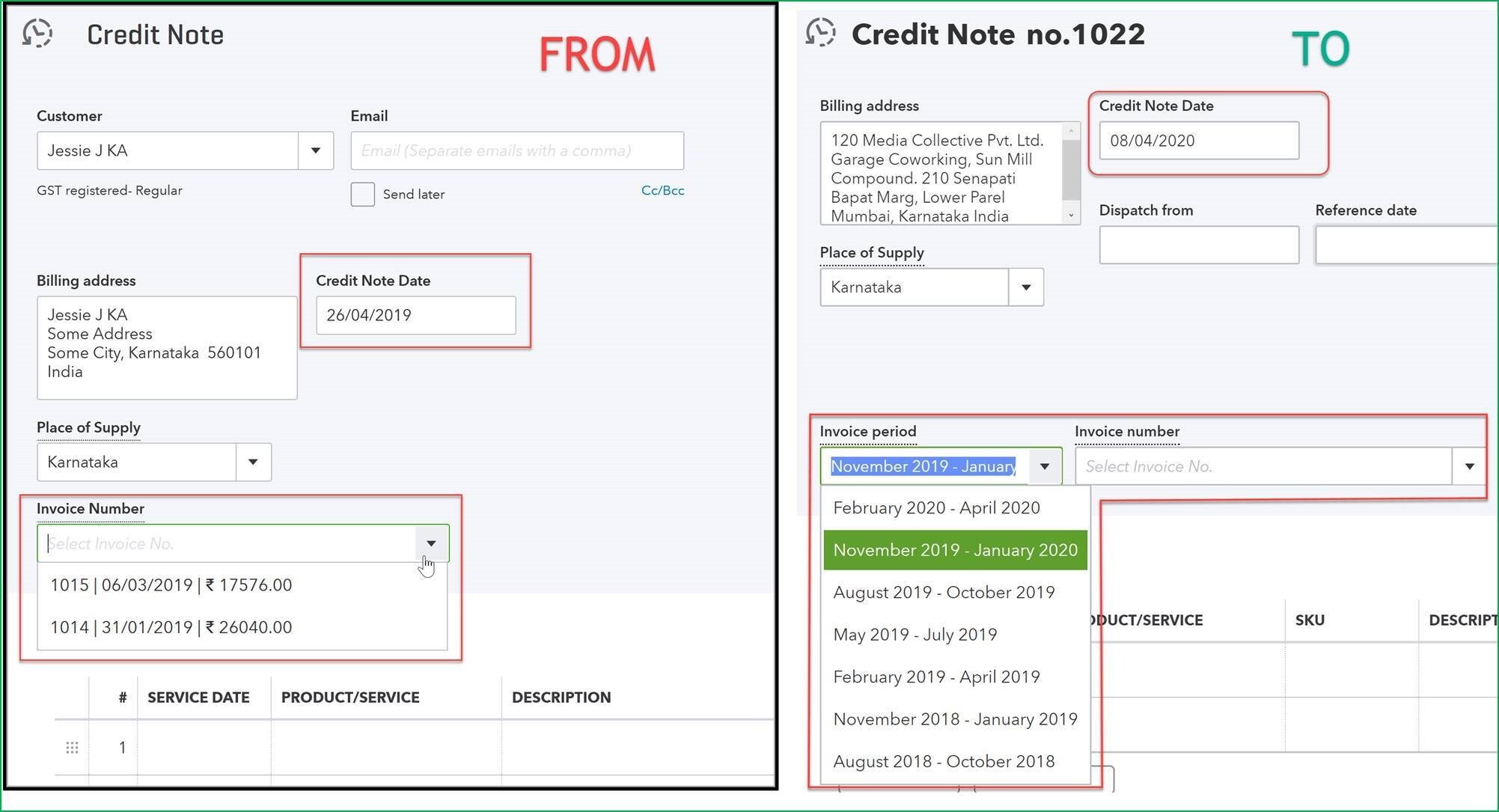 The invoice date range that is available for selection depends on the date of the credit note.
The date range is now presented in the form of a dropdown named Invoice period.
The Invoice period dropdown will contain 7 quarters (quarter = a group of 3 months, not the financial quarter), the quarter in which the credit note date falls and 6 quarters prior.

Example, if the credit note is dated 01 April 2020, the Invoice period dropdown will show –

February 2020 – April 2020, i.e. the quarter in which the credit note date falls.
November 2019 – January 2019 and so on.

Once a selection is made in the Invoice period dropdown, the user will be able to select an Invoice from the selected quarter in the Invoice number