To record a GST Payment (BAS Payment) in the GST centre: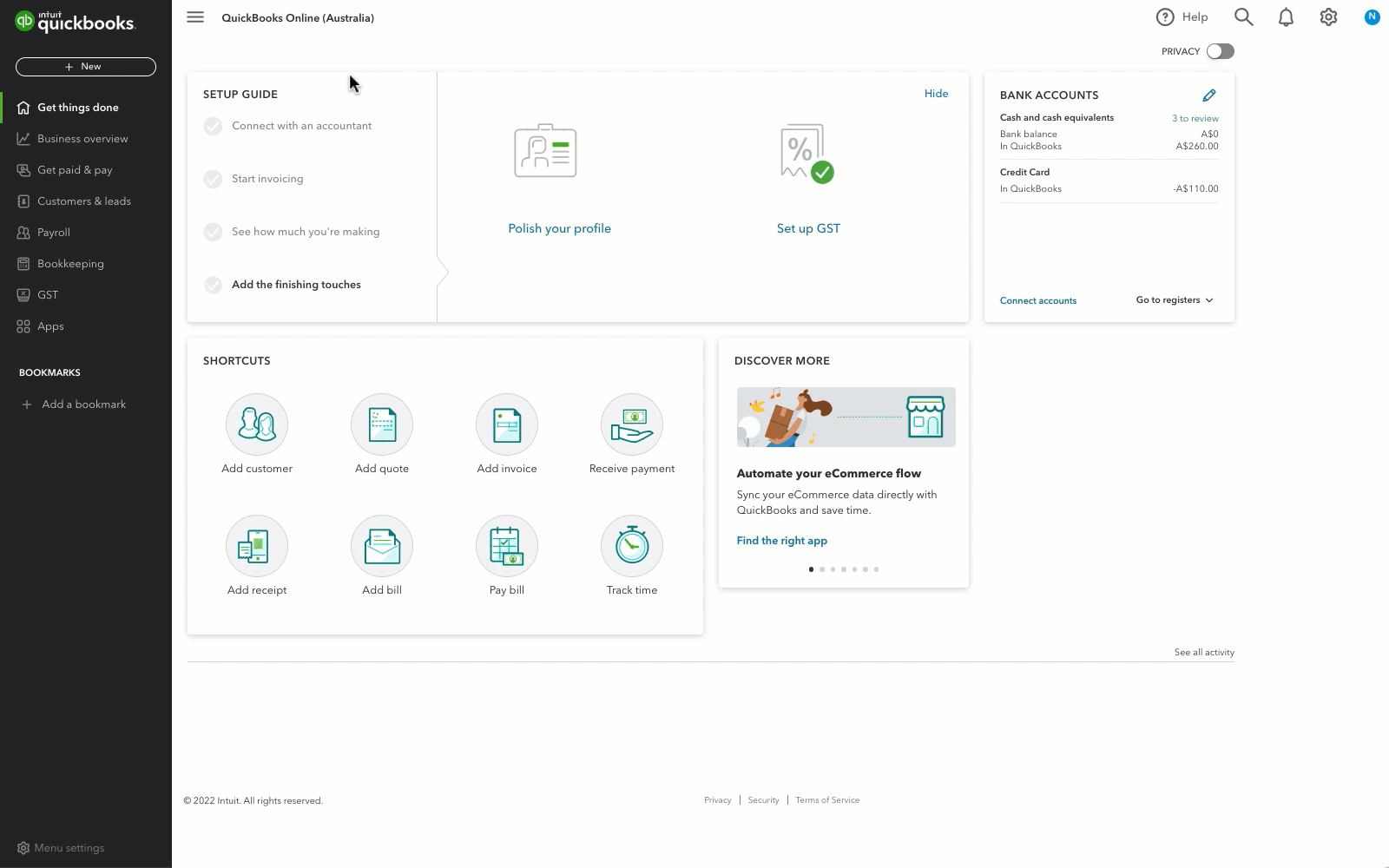 Go to GST, then navigate to the To Do tab.
Select Record Payment on the activity statement you want to record a payment against.
Enter the Amount paid.
Select the Account the payment was withdrawn from and the Date of the payment.
Enter a Memo for the transaction if required.
Select Save.
Note: You can only record a payment for a previously lodged activity statement.