Learn what to do if you lost or forgot your password for QuickBooks Desktop on a Windows computer.
If you don't have your password, don't worry. Here's how to get back into your company file on a Windows computer.
Step 1: Determine the type of password you need to reset.
Admin password
You need to reset the admin password if:
You don't have to enter a user name. When you sign in, you just enter a password.
You enter "Admin" or another admin user name you created.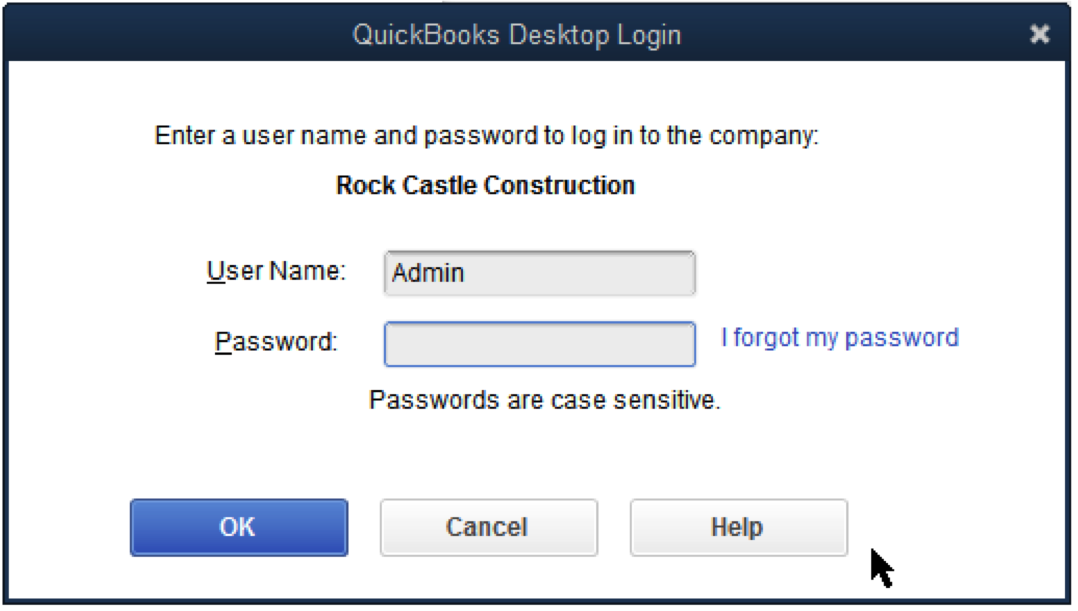 User password
If you're not an admin user, your QuickBooks admin can reset your password for you. Contact your admin and have them follow the steps in Reset a user password section below.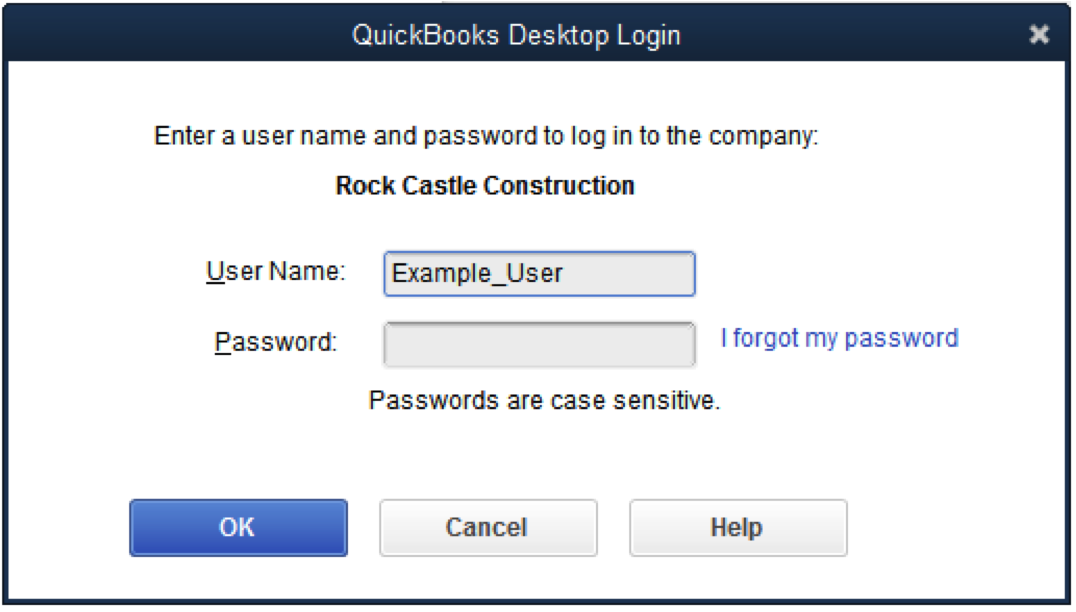 Step 2: Follow steps for your password type.
Once you know what type of password you need to reset, follow the steps below.
Reset the admin password
If you know your admin password and simply want to change it, follow the steps to change your user password in the Reset a user password section below.
If you need to reset your admin password because you don't remember it, you'll need to confirm some information as a security step. If you don't remember the info, we'll show you how to find it.
For QuickBooks 2020:
On the Company Login window, select I forgot my password.
Select an email from the drop down list, then Next. You'll be emailed a token to reset your password. Note: If you don't see your email address, select Don't see your email in the list above?

and follow the directions provided.

Enter the token you received.
For QuickBooks 2019 and earlier:
Open QuickBooks Desktop. At the login window, click the I forgot my password link.
Fill out the information on the form. You'll need:

Your license number for the version of QuickBooks Desktop you're using. (Press F2 from the login window to see your license number).
The name, email address, phone number, and Postal code you originally used when you purchased the product.

Select OK. If the info you entered is correct, you'll be emailed a code you'll need to enter in QuickBooks at your registered email address (this is your "primary email" listed in CAMPS).
QuickBooks will then guide you through creating a new admin password.
If the password reset doesn't work
Double-check the information you entered. Check for any typos and confirm the info matches with what's in CAMPS.
If you got an error or still need help resetting your password, try the Automated Password Reset tool.
If you still need help, select Search for something else, type password, and select Search when you contact us.
Reset a user password
Sign in as the admin user.
Go to Company, select Set Up Users and Passwords. Then select Set Up Users.
If prompted, enter the admin password again.
In the User List, select the user that needs to change their password. Then select Edit User.
Enter a new password.
Select Next twice, then select Finish.