The account management self-service tool allows QuickBooks Desktop customers to:
Edit payment options
View subscription details
Cancel and re-subscribe to products
View and download previous invoices as PDFs
Review license and product information
Sign in to the tool
Visit the sign in page to access the tool. You'll be prompted to sign in or register an Intuit account.
You'll need to use your unique user ID to sign in to view your subscription. If you don't know or have forgotten your user ID you can review our support article on recovering your Intuit Account.
Once signed in, the Overview screen displays, which shows your username, product subscriptions, and the options available within the tool: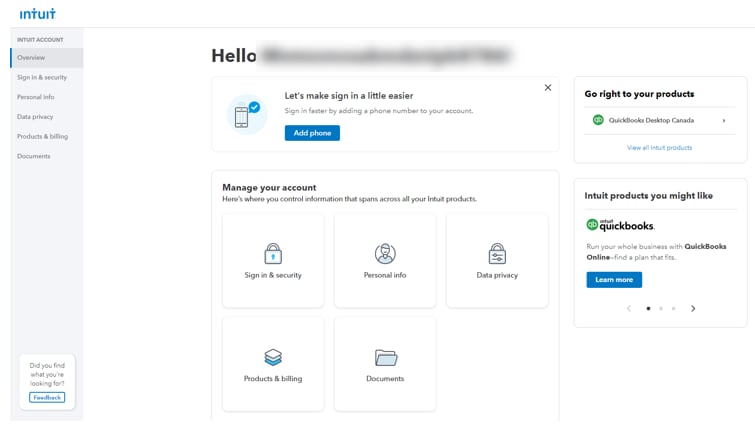 Navigating the tabs
Tabs
Options 
 Sign in & Security
• View account activity
• View and update Intuit sign in details
 Products & Billing
• View product billing history
• Look up a charge
• Request or track refunds
• See account information
• See current payment options
• View and download previous invoices
• Manage your subscription
• Review license and product information
• Update credit card information
• Download products
 Data Privacy
 • Download or delete your data