1. Navigate to the QBO activation site.
The License and Product number submission form displays:
2. Enter your License number and Product number.
Note: You can find your License and Product numbers on the box you purchased.
3. Select Set up account.
The personal information submission form displays.
4. Enter your email address, mobile phone number, and create a password for your new account.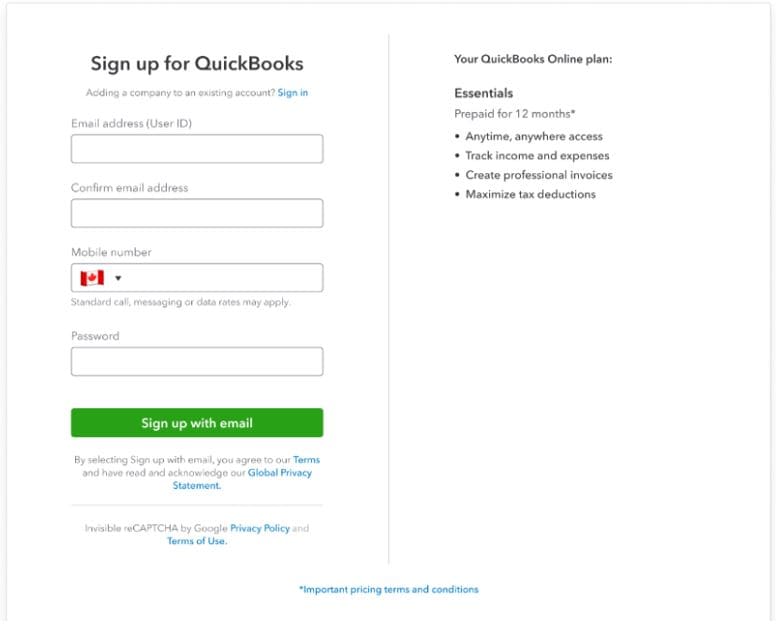 5. Select Sign up with email.
Your QBO account is now active.
Note: Your email address will be used as your User ID to access your account.
Need support?
Visit Using a QuickBooks Online subscription purchased through a retailer.
If you require further assistance, you can connect with a member of our support team.