You can now export QuickBooks reports to Google Sheets using QuickBooks Online Advanced.
Note: Payroll reports cannot be exported to Google Sheets.
Before you begin…
If you are exporting data for the first time:
• ensure you have a Google account already created
• adjust your web browser settings to allow pop-up windows from QuickBooks Online
Exporting data to Google Sheets

1. Log in to your QuickBooks Online account.
2. Go to Business overview from the left navigation and select Reports.
3. Open the report you'd like to export to Google Sheets.
4. Select the Export to Google Sheets option from the Export drop-down menu.

You are sent a verification code to verify your access and identity.
5. Enter the verification code sent to you.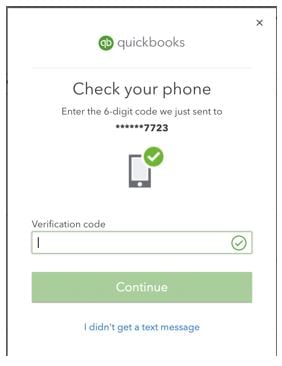 6. Review the permissions information presented.
7. Select Allow to accept permissions.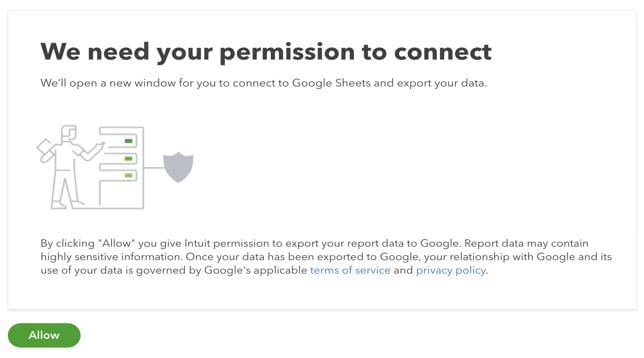 Your Google account opens.
8. Sign in to Google, if prompted.
Google Sheets links to your QuickBooks Online account and allows for the export of data.
Managing exported Google Sheet data
Once the Google Sheet is created, any exported data will be saved on the Google Sheet and can be accessed using the same Google account. The exported data is not controlled any longer by Intuit, and the Google Sheet cannot be imported back into QuickBooks Online.
Note: Any data exported to a Google Sheet will not reflect subsequent changes made in QuickBooks Online unless another export is undertaken.
How can I best use Google Sheets?
Review this article to learn ways to use Google sheets integration in QuickBooks Online Advanced as an Accountant.