We are making some changes to the format of your billing statement and invoices.
What's changing?
The detail in your monthly statement has been improved to make it easier to read and provide additional information about your account. You'll see separate line items for your QuickBooks Desktop, Payroll and Support subscriptions with no changes to your overall subscription fees.
The tax information in QuickBooks Desktop Payroll and Paid Support will now be shown as monthly subscriptions on your statement, separate from your QuickBooks Desktop subscription: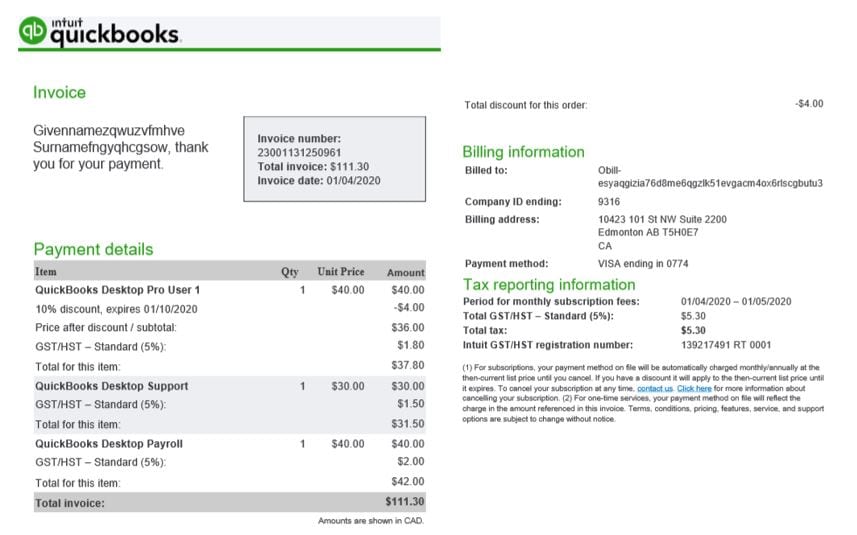 You will receive email notifications confirming any changes you might make to your subscription (for example, upgrades, downgrades, purchase payroll or support add-ons, and cancellations). Additionally, you will receive a detailed invoice within (if necessary) 24 hours of making that change.
Note that the above changes will not affect your monthly billing date when your subscription fees are due to keep your account in good standing: