When a QuickBooks merchant sends you an invoice, you will receive the invoice in your email inbox.
The following example illustrates such an invoice: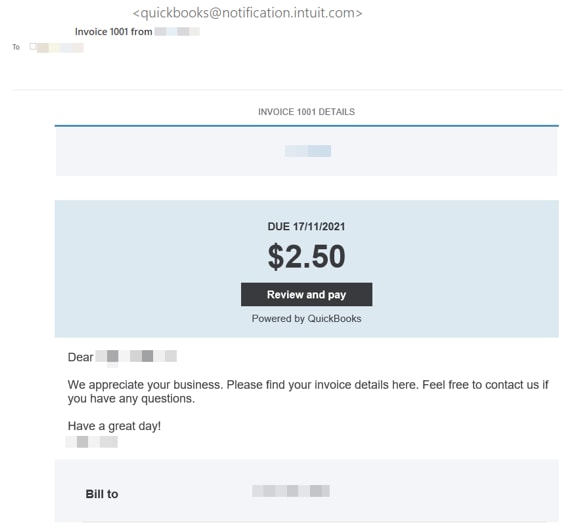 Select the Review and pay button. The full invoice displays.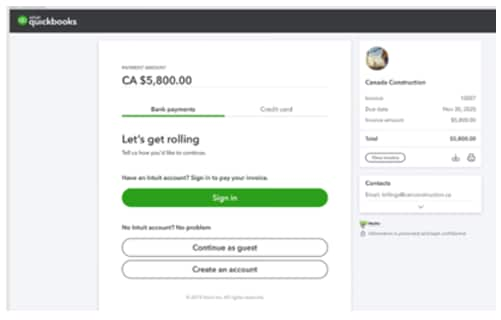 Your full invoice includes the payment methods accepted by the merchant.
In the above example, the merchant accepts payment using bank payments or credit card.
If this is your first time paying an invoice with bank payments, you can create an account or continue as a guest to start the payment process.
2. Select Continue as guest or Create an account.
Using the Create an account option shortens the invoice payment process in the future. If an account is created, your bank account number, routing number, and transit number will be stored so it will not be necessary to enter this information when paying an invoice in the future.
Once you have made your selection, the privacy and data management message displays.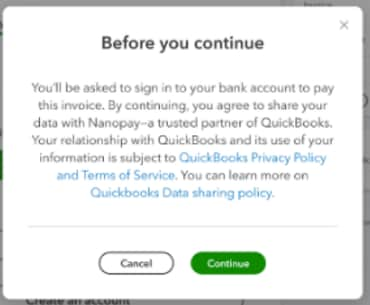 3. Select Continue to proceed. The Connect to your institution window displays.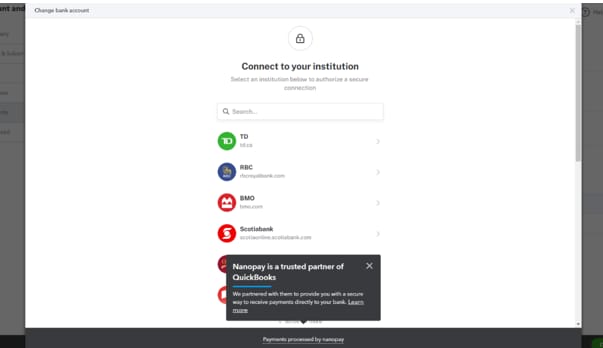 4. Select your banking provider from the available options.
5. Enter your bank login details when prompted.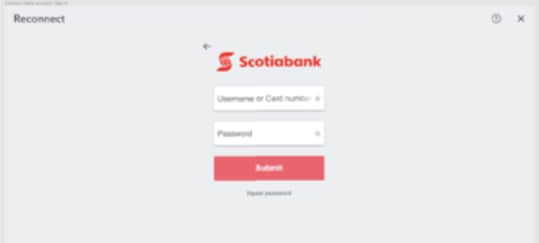 As an added level of security, you may be prompted to enter or confirm additional information.
Review the invoice details for accuracy.
Select the green Pay button to pay the invoice.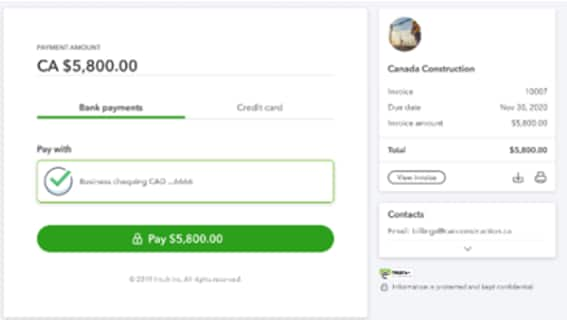 The payment is made and you are sent a confirmation email.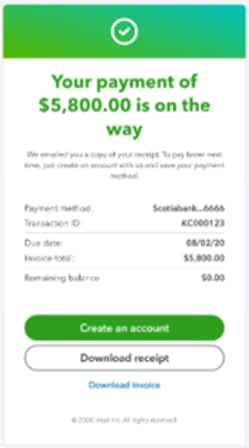 Select the Download receipt button to create and save a receipt of the payment.