Issue
When transmitting slips to CRA you may encounter a request asking you to provide a transmitter number. Not providing this information will prevent the slip transmission.
Example of CRA transmitter number request:

Select the pencil icon along the Federal tax line to open Federal tax info.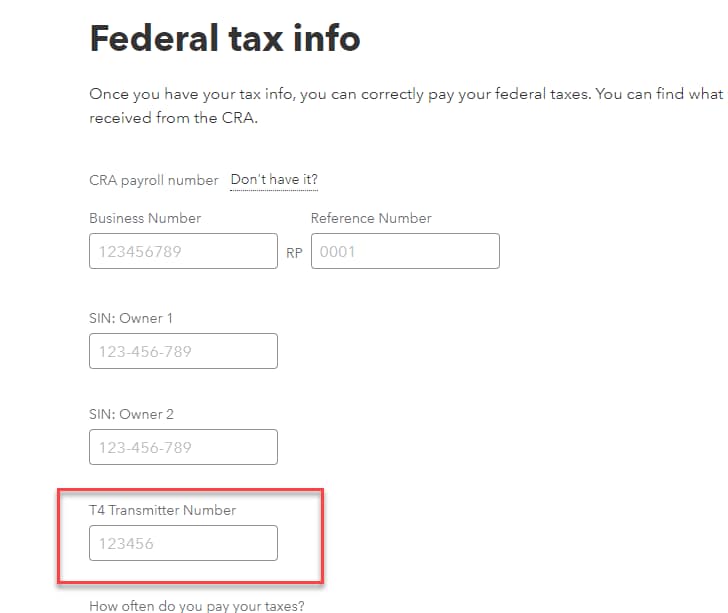 Acquiring a transmitter number
If a transmitter number has not been assigned or if there is a delay in receiving the number you can use either MM000000 or MM555555. These are generic transmitter numbers that will be accepted by CRA.
Review the CRA support page on transmitter numbers to learn more or to apply for your own unique transmitter number.
Entering a transmitter number
Navigate to the Preferences menu.
Select Tax Setup from the top menu bar.
Navigate to the Company Federal Tax information section.
Enter your unique or generic transmitter number in the T4 Transmitter Number field: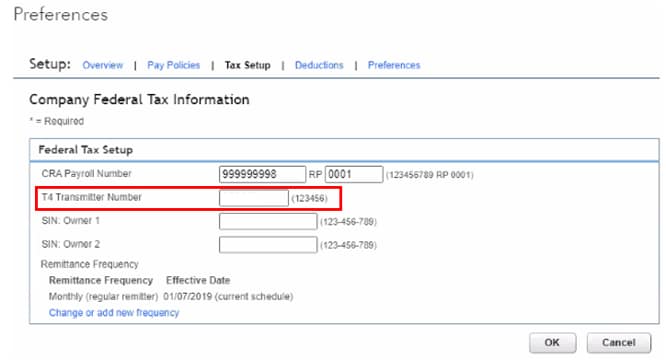 Note: CRA provides transmitter numbers with an "MM" designation (for example, MM555555). Payroll only requires the number component (for example, 555555) without the "MM" designation be entered in the T4 Transmitter Number field.
Once the transmitter number is entered the steps to submit T4 slips to CRA displays: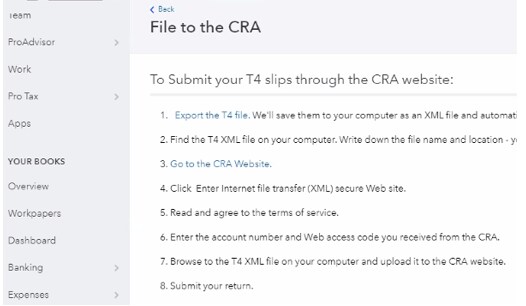 If submitting the T4A/T5018
If you are submitting the T4A/T5018 you will be prompted to enter the transmitter number. The number should automatically populate based on the earlier addition to the setup preferences.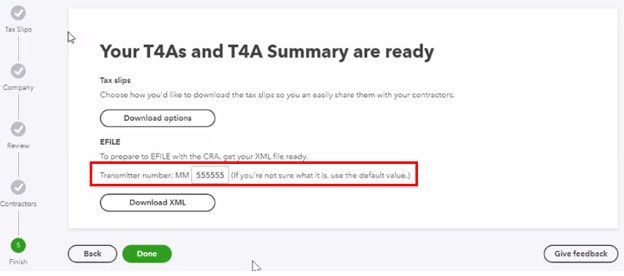 More Information
Detailed steps on submitting a T4A/T5018 can be found here.
Detailed steps of the T4 slip submission can be found here.