You can easily access your PD7A in QuickBooks.
Here's how:
Go to Taxes and select Payroll tax (Take me there).
Select the Payments tab.
Under Resources, select Remittance forms (monthly) or Remittance forms (quarterly).
Select PD7A.
Select the desired time period you'd like to run the report for.
Remittance forms can also accessed at the bottom of the Payroll Tax Centre page.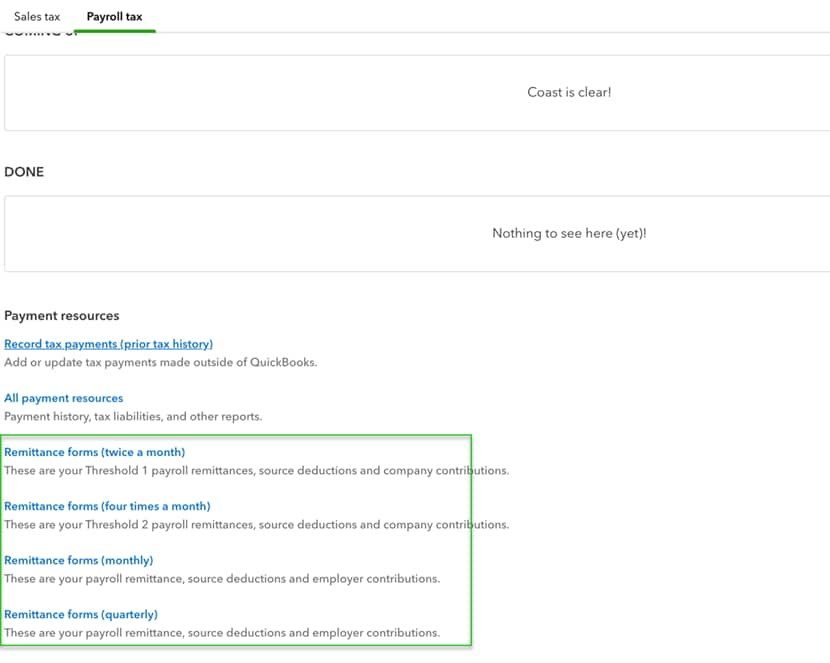 You can now view and print the form like you normally would or archive the form for later.