Save time with quick access to documents in the Pro Tax T1 and T3 modules. Documents can be accessed within the return by firm members with access: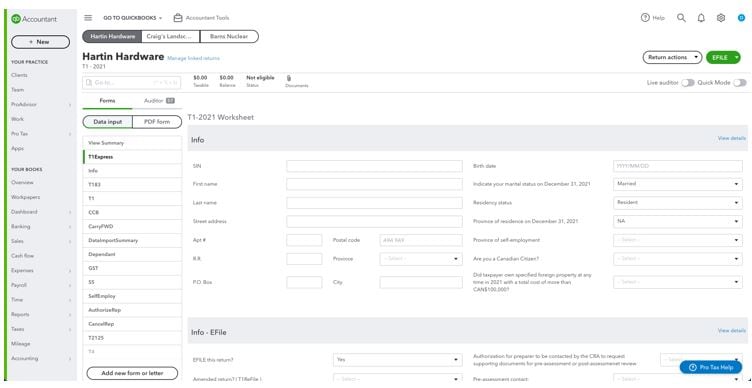 You can now upload/save and access documents.
Click the documents icon; the document centre opens.
Click the upload button and choose your file, or drag-and-drop a file from your computer: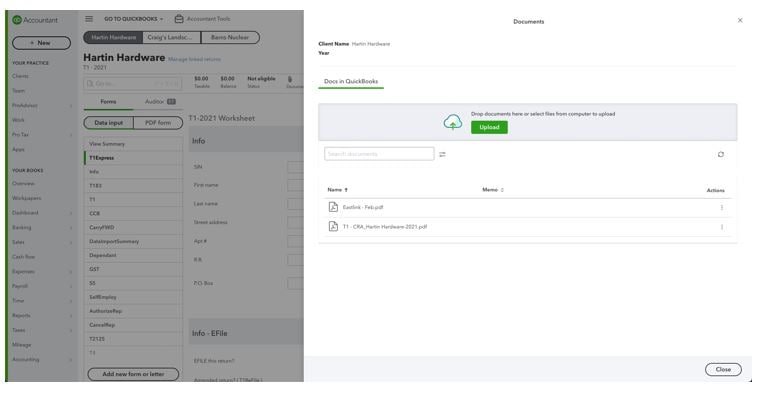 Click on the document link to open it for review, download, or print.
Note: Documents are not transmitted to CRA.