Issue
Windows firewalls can prevent you from accessing a shared database server, as well as the printer, EFILE, and AFR functionalities. If this is the case, you will need to add the profiledbserver.exe and profiledbservice.exe executable files to your list of firewall exceptions, in order to be able to use the feature.
Resolution
It is necessary to remove existing exceptions in the Windows firewall and then to allow access to the shared database server.
1. Close the ProFile application.
2. Open the Windows Control Panel.
3. Click the "System and Security" option.
A list of systems and security options displays.
4. Click the "Windows Firewall" option.
5. Click the "Advanced Settings" option in the left-side menu: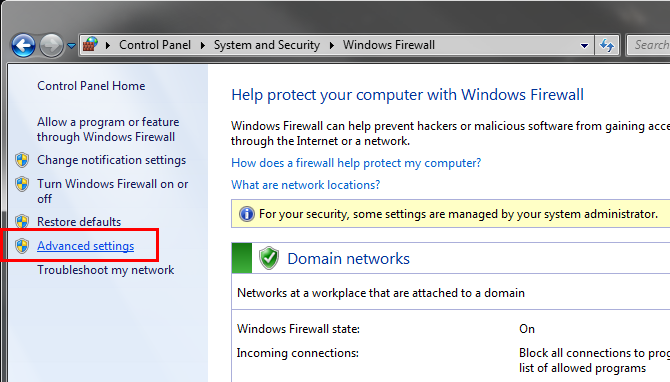 6. Click the "Inbound Rule" option in the left-side menu.
A list of "inbound rules" displays in the main pane of the window.
7. Locate and select all ProFile instances presented in the main pane of the window. These may include:
Profile.exe
Profiledbservice.exe
Profiledbserver.exe
ProfileUpdate.exe
Note: there may be more of one instance of the same application. Select all duplications.
8. Click the "Delete" option in the lower-right pane: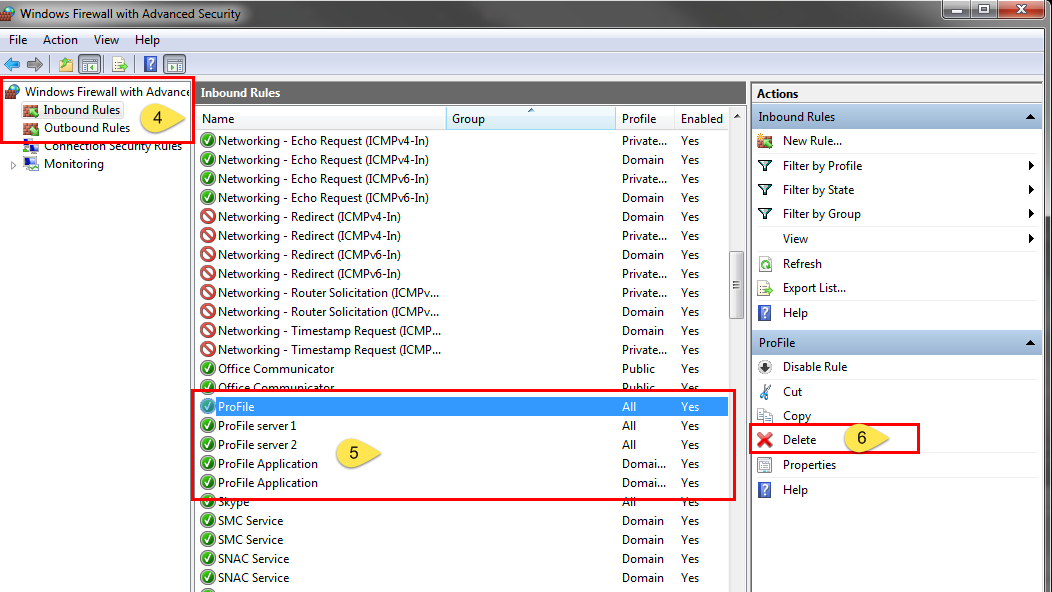 9. Click the "New Rule..." option in the upper-right pane: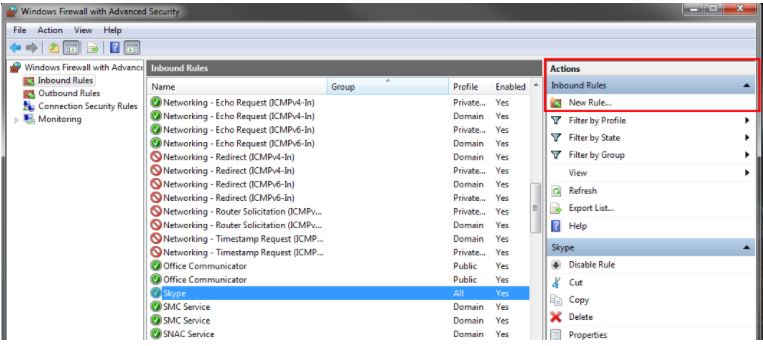 10. Click the "Program" option from the menu options.
11. Click the "Next" button: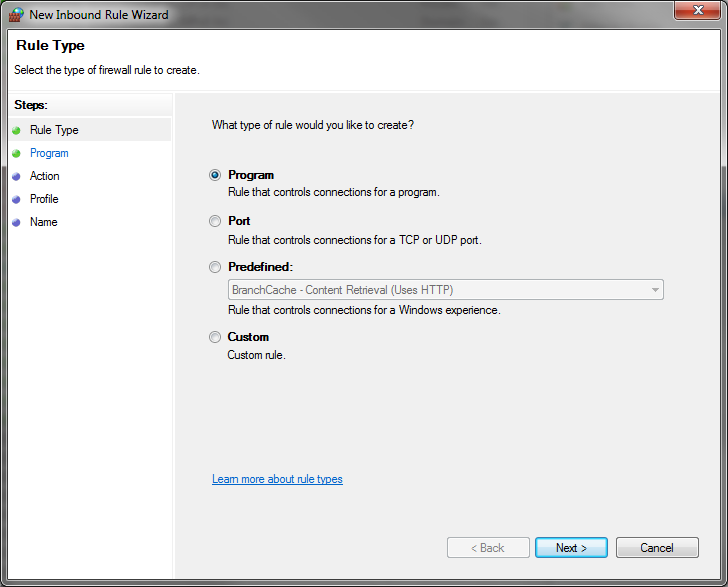 12. Click the "Browse" button:

The Windows Explorer displays.
13. Navigate to the ProFile application folder (the default location is C:/Program Files (x86)/ProFile).
14. Identify the file "Profile.exe":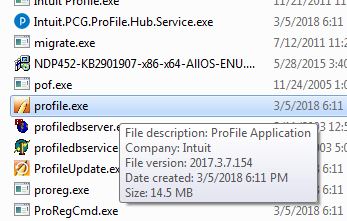 15. Click the "Open" button; the program path populates.
16. Click the "Allow the connection" radio button: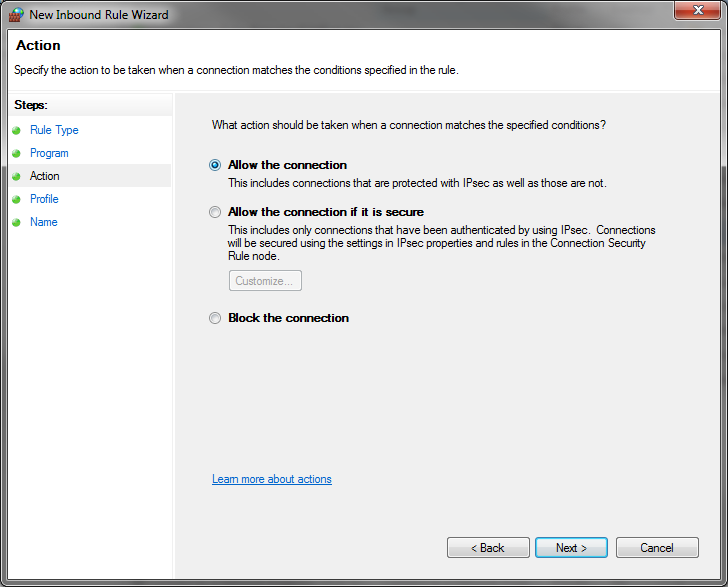 17. Click the "Next" button; the rule application window displays.
18. Apply the rule to "Domain", "Private" and "Public" options: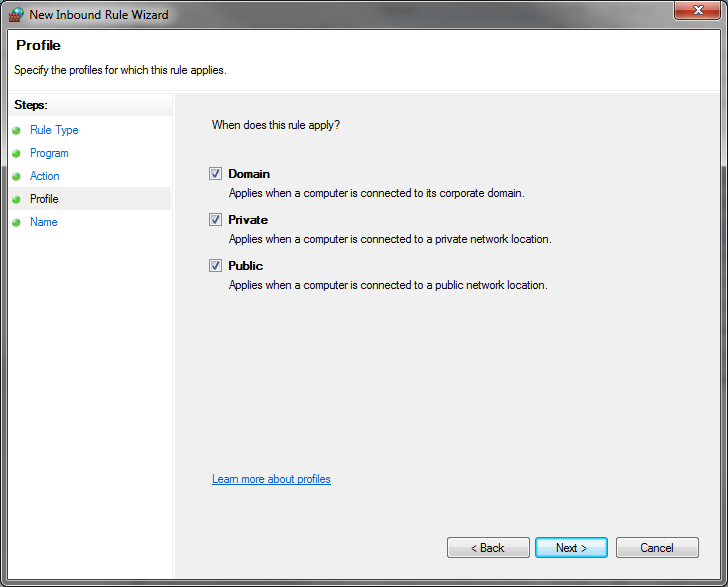 19. Click the "Next" button.
20. Assign the new rule a name in the "Name" field (e.g. "ProFile.exe"):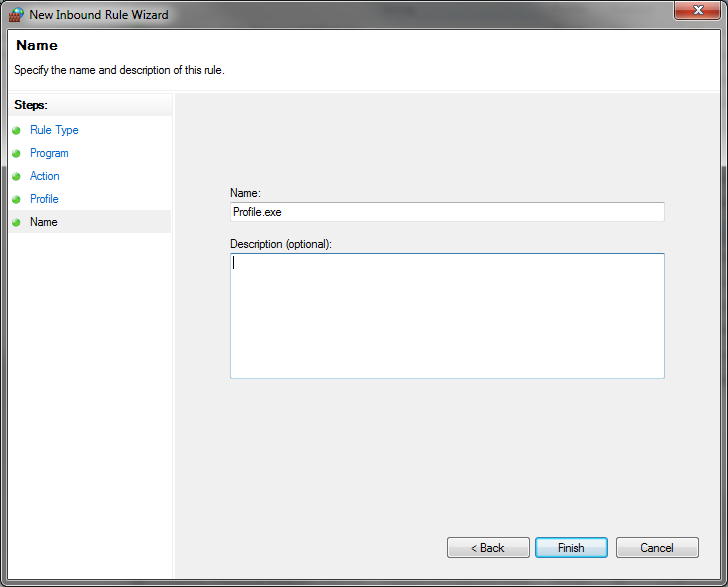 21. Click the "Finish" button.
22. Repeat the process to add all the following applications to the "Outbound Rules" for Windows:
Profile.exe
Profiledbservice.exe
Profiledbserver.exe
ProfileUpdate.exe
23. Reboot the computer.
Article tags: Windows Defender, Defender, defender
Get in touch with other Accountants

Follow us on Twitter and Like us on Facebook