This article will guide you through the process of submitting an FPS (Full Payment Submission) to HMRC in QuickBooks Online Standard Payroll.
Every time you pay your employees, you must submit an FPS to HMRC detailing all payments made to employees, as well as any deductions. Your FPS must include details of salary, overtime, bonuses, commissions, allowances and any other payment made to employees.
Submit an FPS to HMRC
Before you can make an FPS submission to HMRC you need to create and run payroll. After you run payroll you'll be prompted to submit your FPS.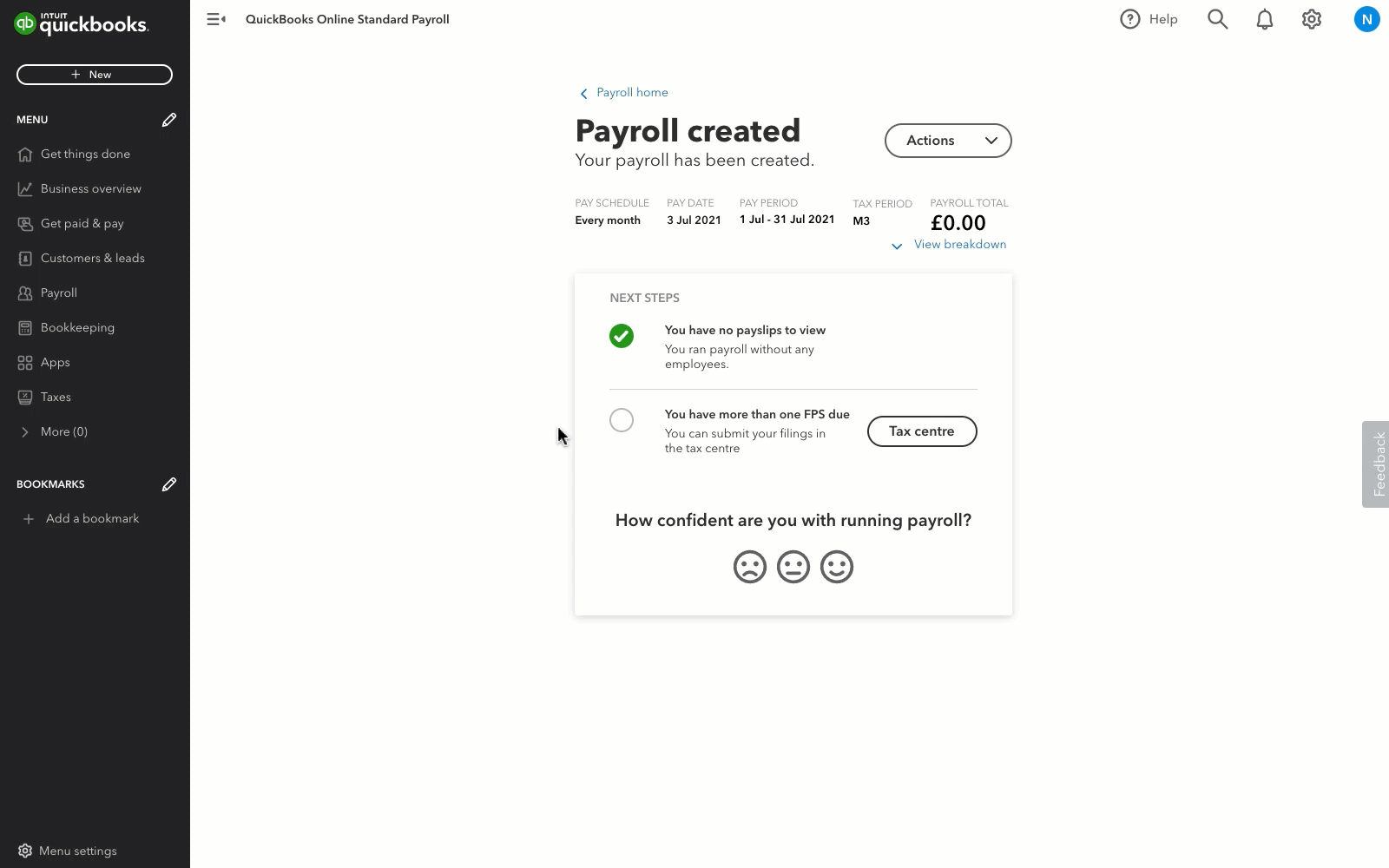 Go to Payroll, then Select Payroll tax (Take me there), and select the FPS for the tax period you are submitting.

To see all your FPS submissions, go to Taxes and select Payroll tax.

Verify your HMRC info by entering your Government Gateway user ID and password.
If you want to save your details, tick Save Gateway Credentials.
If you want QuickBooks to send the FPS every time you run payroll, select Submit FPS automatically to HMRC.
If you're submitting late, choose the reason for the late submission.
Select Submit.
That's it! You've filed your FPS.
See also