As a merchant accepting cards for payment, you need to maintain payment security throughout your local environment (that includes all applications and systems in your local network).
Why is Customer Credit Card Protection important to me?
If you store, process, or transmit credit card payments from your customers, you, as a merchant, are responsible for the security of that information.
Security standards are governed by the PCI DSS (Payment Card Industry Data Security Standard) to make sure that payment card data is protected and secure. If you fail to comply with these standards, it can lead to a security breach that could result in significant fines. See the Visa Cardholder Information Security Program for details.
Why do I have to deal with PCI DSS? Aren't Intuit QuickBooks applications secure?
QuickBooks applications are secure, however, there are other applications that may compromise the security of your environment. Note that use of QuickBooks Payments services doesn't mean that you are PCI DSS compliant already.
Our PCI Service simplifies the process to secure your entire environment and covers forensic exam costs and fines associated with a card data breach. See Tools and services included in QuickBooks PCI service for more information about PCI service benefits.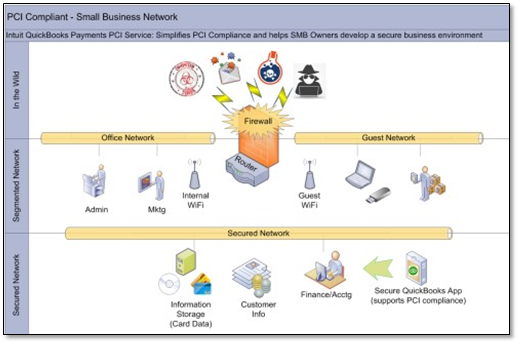 What is the PCI Data Security Standard (PCI DSS)?
PCI Data Security Standard is a set of cyber security principles and operational best practices, designed to protect merchants and cardholders against card data breaches.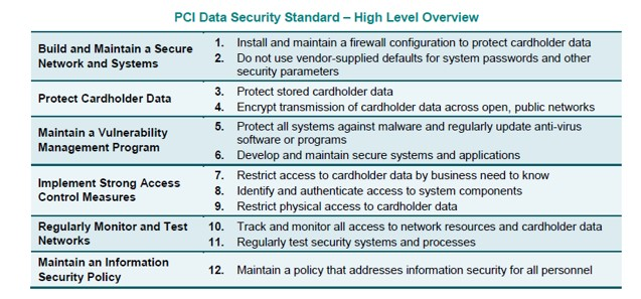 To review up-to-date materials posted on the PCI Security website, please visit these pages:
What is the Payment Card Industry Security Standards Council (PCI SSC)?
The Payment Card Industry Security Standards Council was formed by the Card Brands (VISA/MC/AMEX/DISCOVER) in 2006, it is a global open body formed to develop security standards for payment account security.
What type of accounts are charged a PCI Service fee?
Merchant accounts on Qualified Pricing are charged an annual PCI Service fee, per the miscellaneous fees section of their merchant agreement. Merchants on Standard Pricing without a monthly fee can turn on their PCI Service for $9.95 per month.
How do I get PCI benefits if my account is on Standard Pricing?
Standard Pricing: PCI Service included in plans within a $19.95 monthly fee or added to plans without a monthly fee for $9.95/month.
Are ProAdvisors (QuickBooks certified accountants) subject to PCI Service fees?
ProAdvisors are subject to the same criteria as everyone else.
How can I add PCI Services?
If your account does not have PCI service, upgrade your pricing plan or add it to your current plan. Unless you run a seasonal business, it usually makes sense to upgrade to a low monthly rate plan.​
PCI Service

Plan Type
PRICING
Monthly Fee
Rates
Upgrade Plan
Low Monthly Rates
$19.95/mo
Lower
Add to plan
Pay As You Go
$9.95/mo.
Same
Where can I see the PCI fee on my monthly merchant statement?
Sign in to Merchant Service Center.
Go to Activities & Reports > Credit Card Statements.
Select View for the desired month.
How can I find the total number transactions I've processed this past year?
Sign in to Merchant Service Center.


Note:

You can view your statements for the last 13 months in Merchant Service Center.
Go to Activities & Reports > Statements.