Learn how to get a student trial of QuickBooks Online.
Studying accounting, bookkeeping, or how to run a business? We're here to help with the tools you need for school and beyond.
If you're a current student at an accredited US educational institution, you can register for a student trial of QuickBooks Online Plus. Here's how to unlock your free license.
Step 1: Register for the Intuit Education Program
Go to the Intuit Education website and select Register.
Under QuickBooks Online, select Students.
Fill out the registration form and select Verify and Continue.
If you see the Welcome to Intuit Education page, you've already verified your eligibility. You can skip to step 3 below and activate your student trial. Otherwise, continue to step 2.
Step 2: Verify your eligibility
Intuit works with Sheer ID to verify students. You'll need to provide an official document from your school with the following info:
Your full and legal name that matches the one you entered in the registration form
Your school name
A date within the last 3 months
Examples of acceptable documents are a class schedule, transcript, or tuition receipt.
Here's what to do:
Get an electronic copy of the official document. Acceptable formats are .jpg, .pdf, .png, .bmp, or .gif. Tip: If you have a paper copy, you can take a high-quality photo of it with your phone.
Select Choose File to find and select the document. Then select Submit for review.
You'll see a confirmation message when the upload finishes. If you don't see the message, try scrolling up or down the page.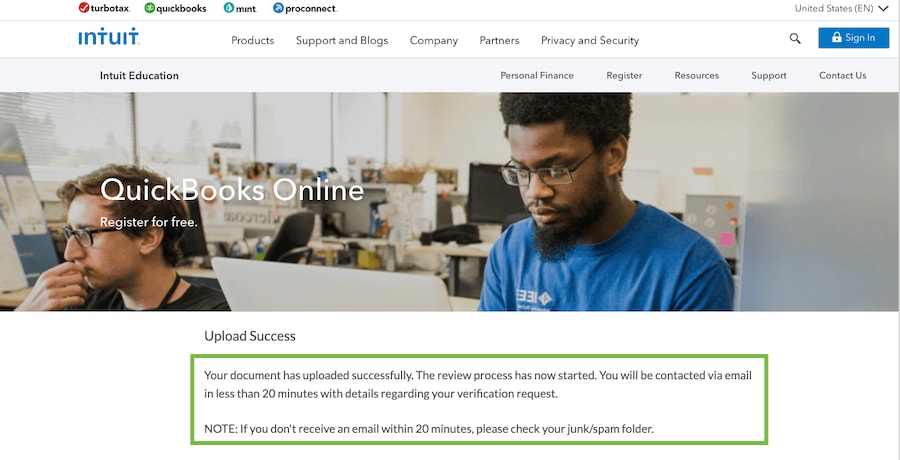 You'll also get a confirmation email within 20 minutes.
Step 3: Activate your student trial
Check your email for a message from Intuit Verification (Verify@SheerID.com).
In the email, select the link under Get Started to open a page in your web browser.
If you already have an Intuit account (such as for TurboTax), select Sign in at the bottom of the page. If you don't, enter the info for your new Intuit account, then select Create Account.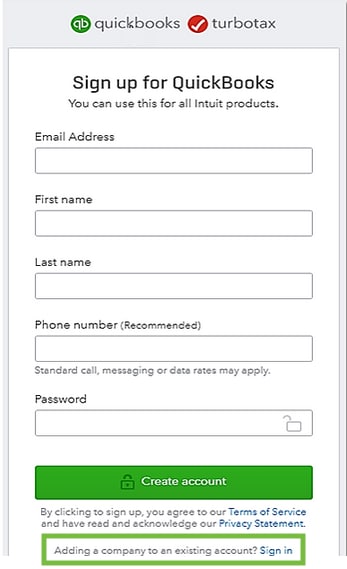 You're ready to roll with QuickBooks Online. For next steps, check with your instructor or course material.